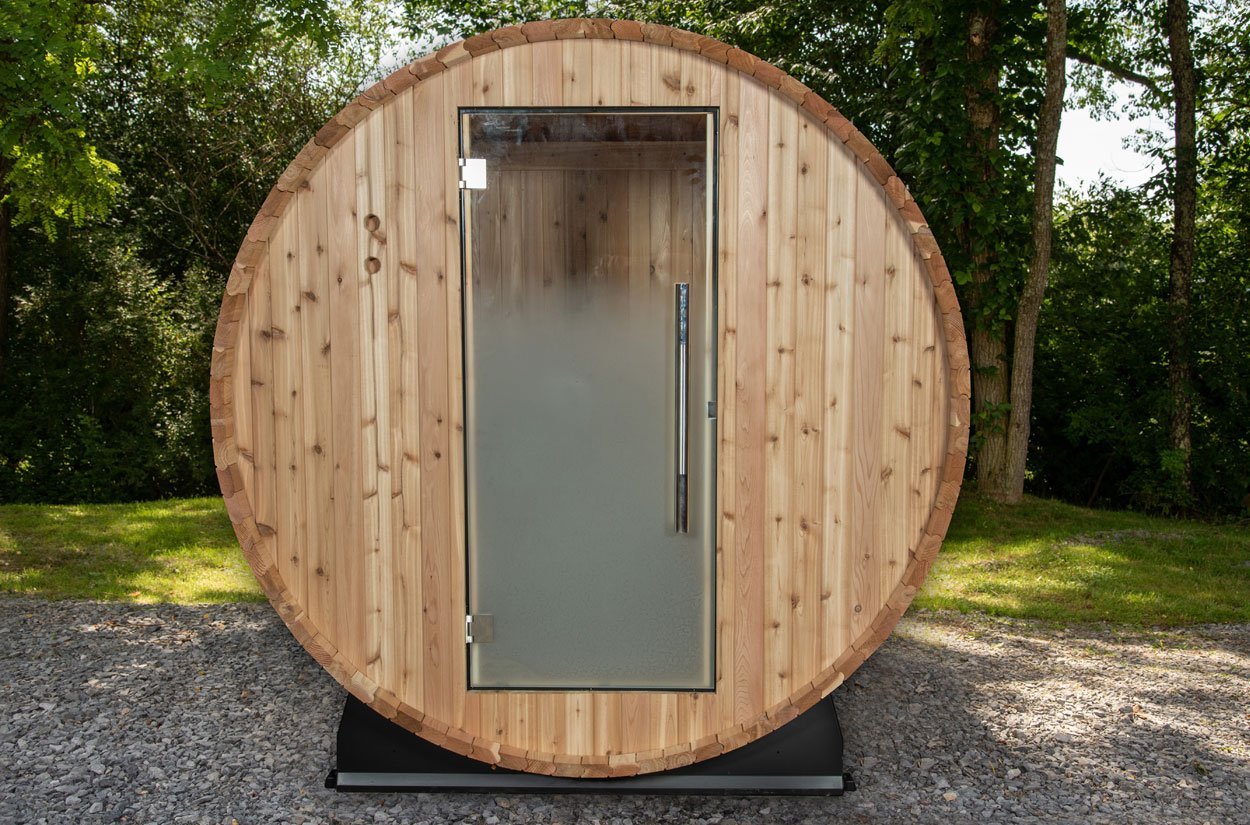 Deluxe Fading Glass Door
"Highly recommend Sauna World for purchasing a Sauna! We can say enough about Sauna World there customer support is great! Our Pinnacle Sauna from Almost Heaven is epic."- Abby Lapan
Elegant Privacy Door
The tempered deluxe fading glass door showcases beautiful fading glass for natural illumination plus privacy. The door is frameless, allowing for an open and spacious atmosphere. Included is a large, easy-to-open cylindrical handle. Designed with smooth wood on the interior and stylish stainless-steel on the exterior, the handle stays cool and looks beautiful. Fits all barrel saunas and indoor saunas by Almost Heaven.
Fading Glass Door Details
This deluxe fading glass door includes stainless steel hinges. Product Dimensions: Barrel Deluxe Fading Glass Door: 24.25″ wide x 56″ tall. Indoor Deluxe Fading Glass Door: 25.25″ wide x 64″ tall.