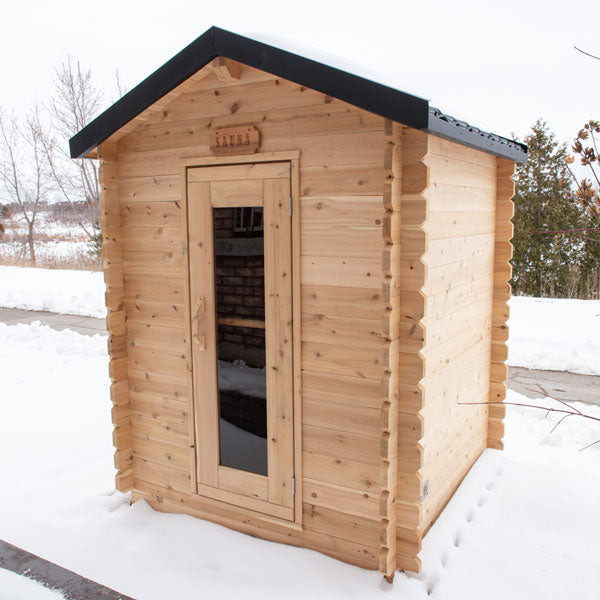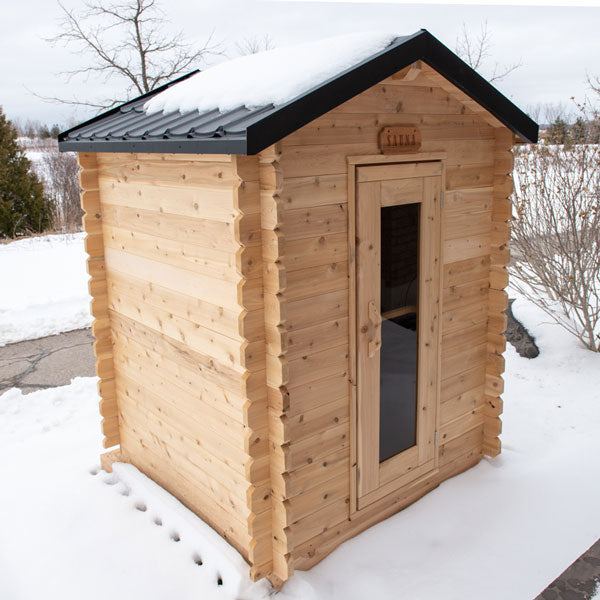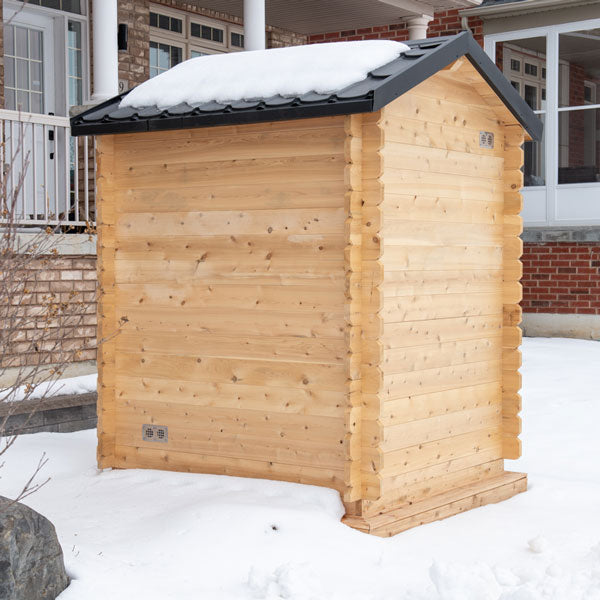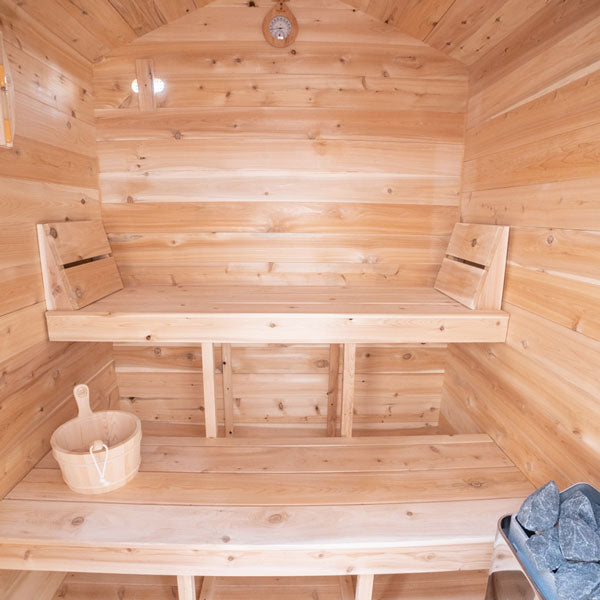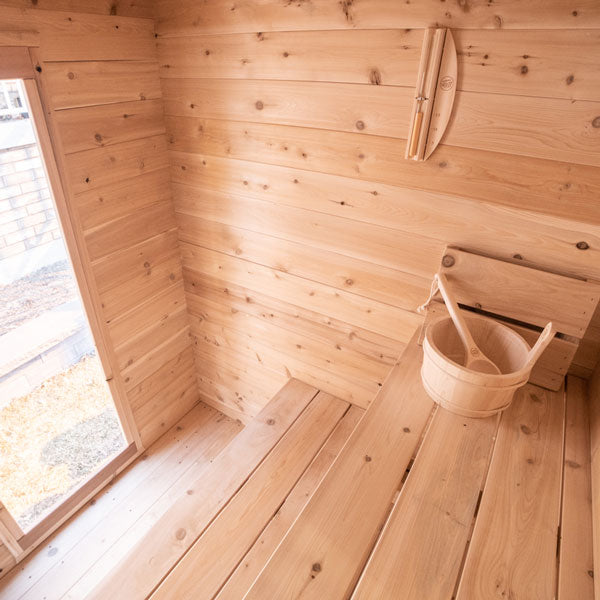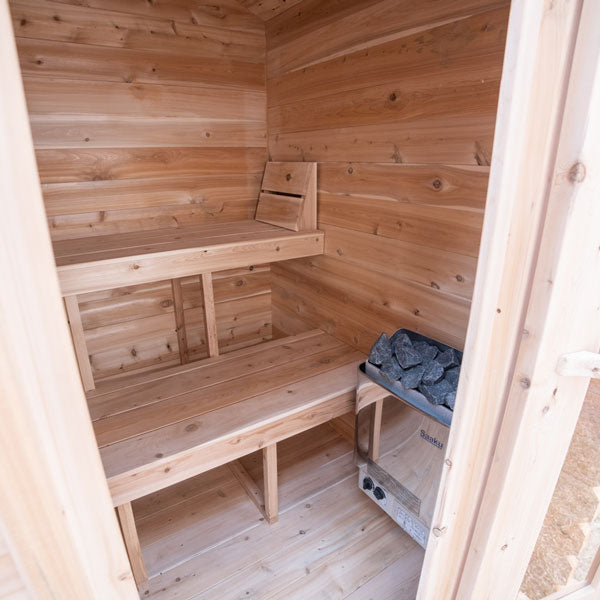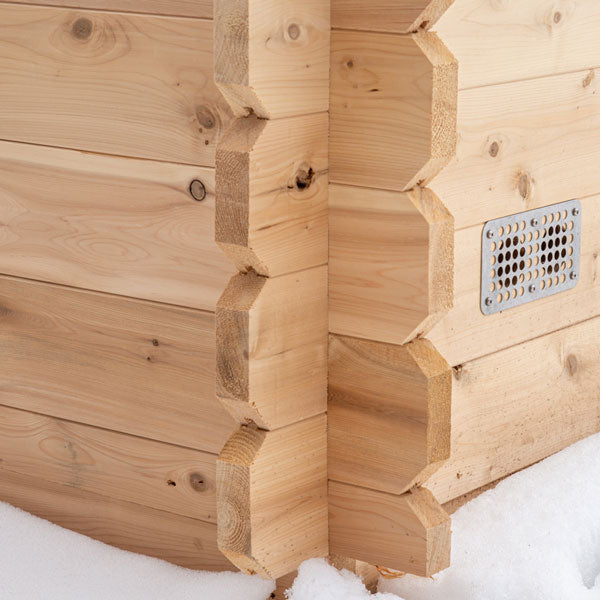 Dundalk Leisure Canadian Timber Granby Cabin Sauna CTC66W
Beautiful White Cedar Cabin-Style Sauna
The Canadian Timber Granby Cabin Sauna is constructed with exquisite eastern white cedar and features a beautiful contrasting dark-hued, weather-proof peaked roof. The color is an ivory white mixed with light brown accents and small knots in the wood - it will look fantastic in any backyard. Sized 6'x6' (182cm), this sauna can fit 2-3 people comfortably. It comes with 1.5" (35mm) thick walls for excellent heat retention and maximum efficiency, for a perfect sauna session every single time.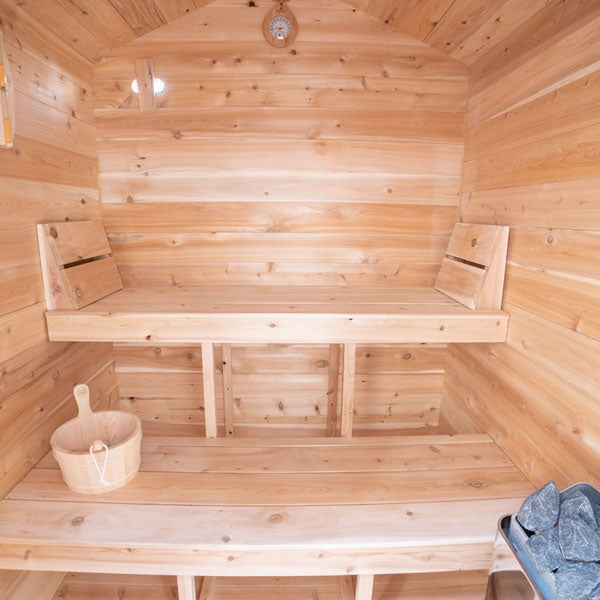 INSIDE THE GRANBY SAUNA
You'll find 2-tier benches on the back wall that provide upper and lower seating, maximizing the interior space. If you want to intensify the heat experience, you can sit on the upper bench. The benches are also crafted using eastern white cedar which is decay-resistant, moisture-resistant and insect-resistant. It also smells amazing.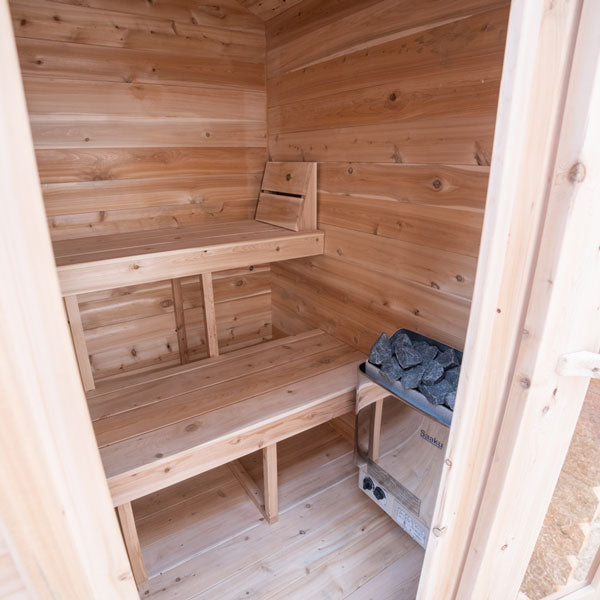 EFFICIENT HEATING WITH HARVIA HEATER
This sauna model features an electric KIP heater by Harvia, the gold standard for electric sauna heaters. With a stainless steel body and large stone capacity, your Granby sauna will be able to reach up to 190°F in under an hour. Choose from 6KW or 8KW – the higher the KW, the more quickly your sauna will be heated.