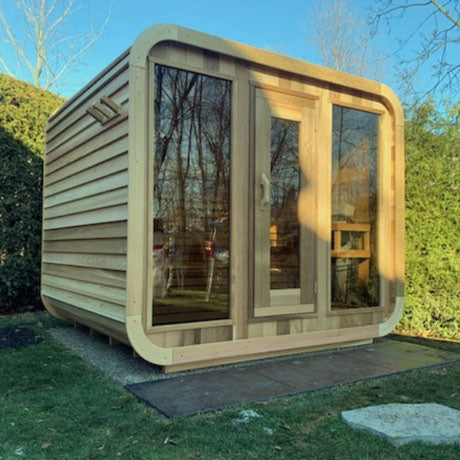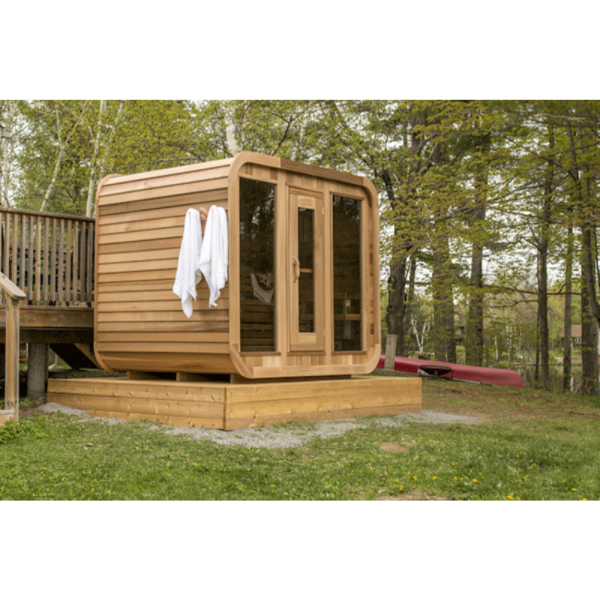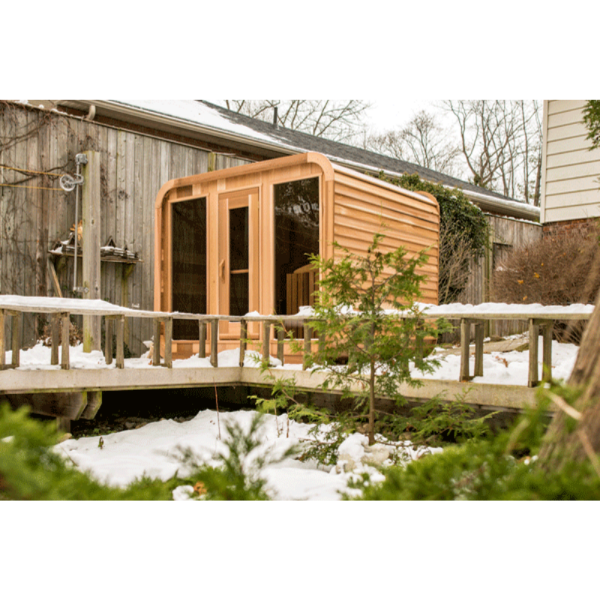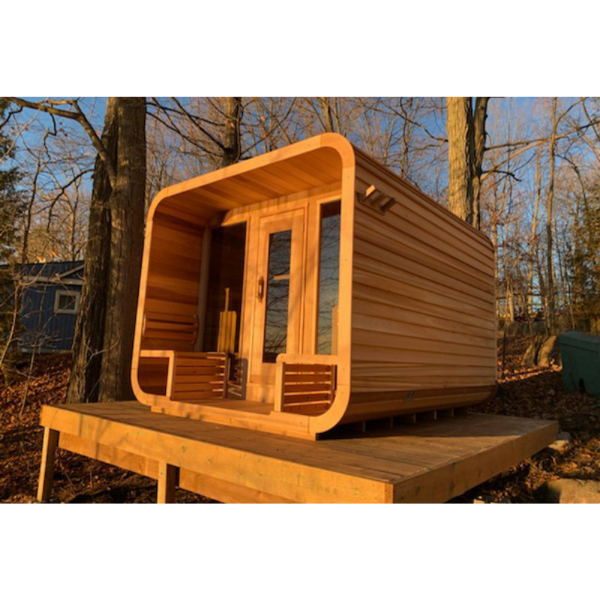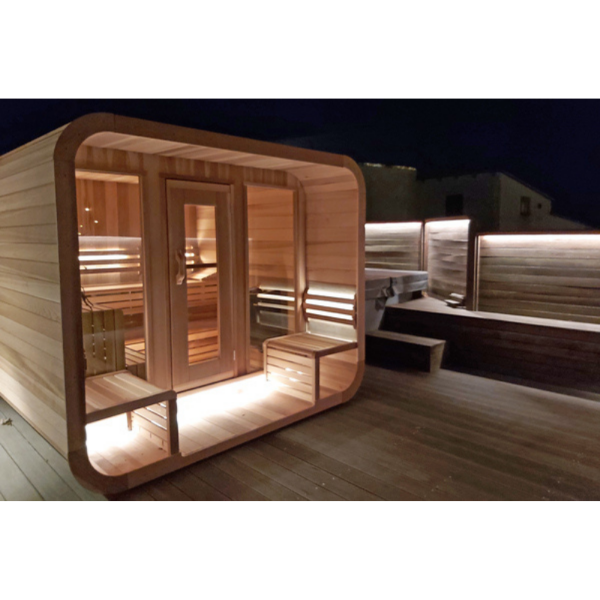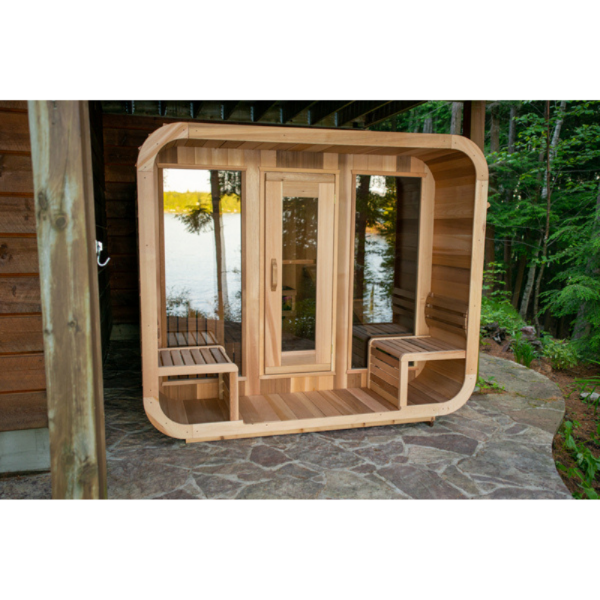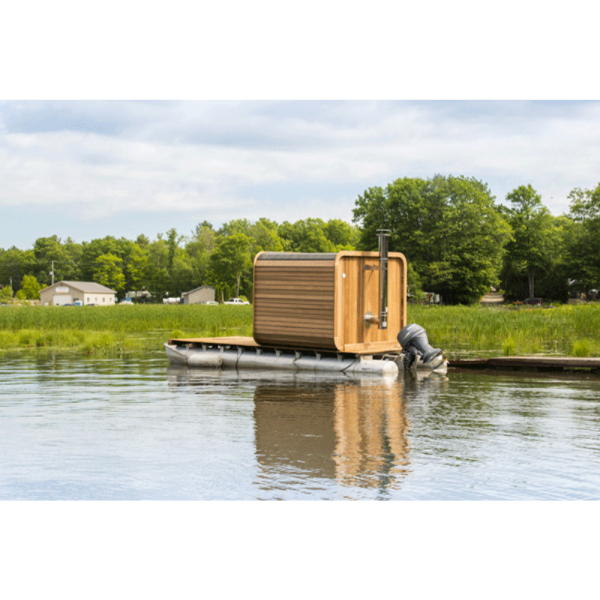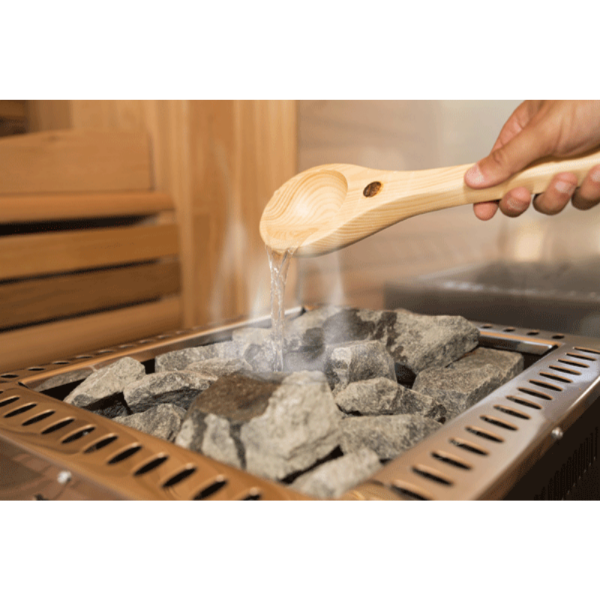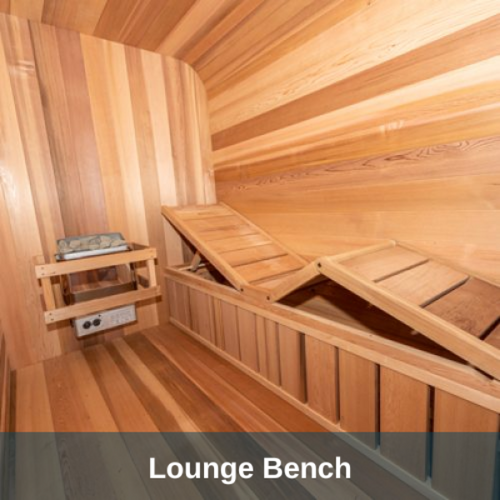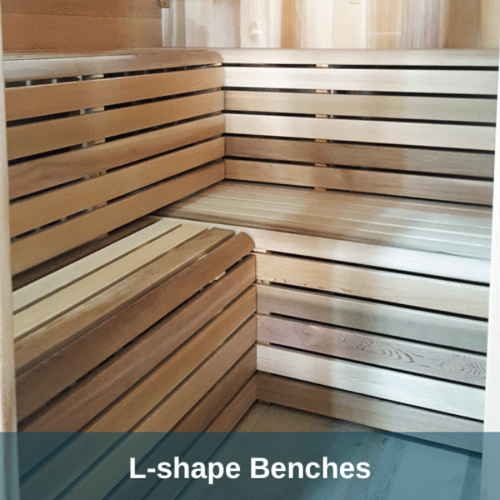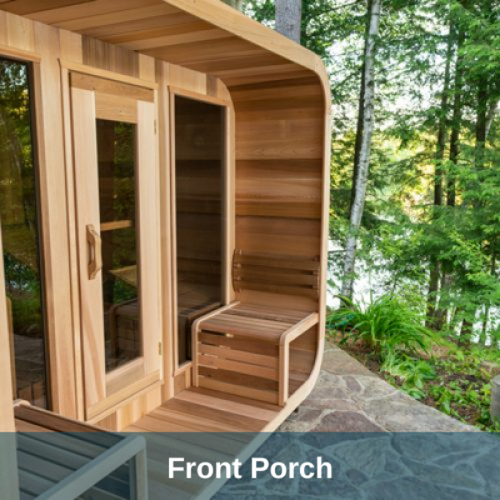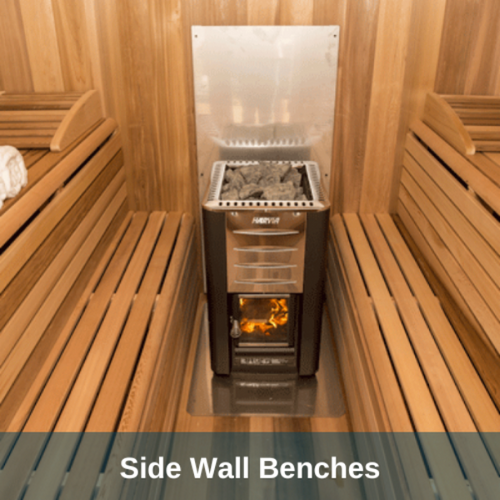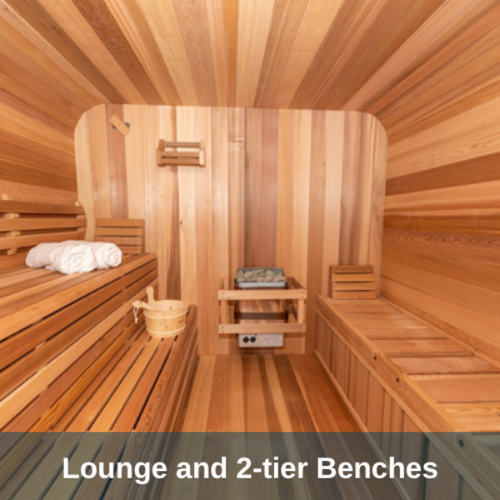 Dundalk Leisure Craft Clear Cedar Outdoor Luna Sauna
Heater Options:
Designer B Electric Heater - 8KW
LUNA OUTDOOR SAUNA

If you are looking for a modern and unique outdoor cedar sauna for your home or cottage ; then you have found the Sauna! The gently rounded corners not only have added appeal but gives you lots of space on the interior of the sauna. The beautiful Canadian Western Red Cedar is beautiful, long lasting and has the aroma that we all love.


Includes the windows and 2 tier seating with rounded bench fronts.

The Luna Sauna is available in three sizes:

8'W x 6'L (244x182cm) – 2 tier seating on the back wall

8'W x 7'L (244x214cm) – 2 tiers L shape seating on back and side wall.

8'W x 8'L (244x244cm) – 2 tier seating on both side walls

Customized bench layouts available, contact your retailer for more information.

Saaku Electric Sauna Heaters are manufactured by TyloHelo Inc. The Saaku CP models have the control built in the front base. The mixes a combination of durable non-rusting components; including galvanized baffles and a pristine stainless steel shell. The Saaku is standard with our Cabin Saunas, POD Sauns and Barrel Saunas. The built in control is more convenient with the pre-fab solid log construction. Saaku saunas comes with a 50 lb. box of rocks. Saaku sauna heaters are ETLc approved.