ARE YOU READY TO EXPERIENCE THE OASIS YOU'VE ALWAYS DREAMED OF?
Imagine having your very own spa retreat where you could relax, rewind, and relieve the pressures and stresses of daily life anytime you wanted.
We can help make that dream a reality.  As an authorized retailer of the world's leading sauna brands, we're able to offer you a convenient one-stop shop of gorgeous, handcrafted sauna rooms so you can easily bring the authentic sauna experience right to your home.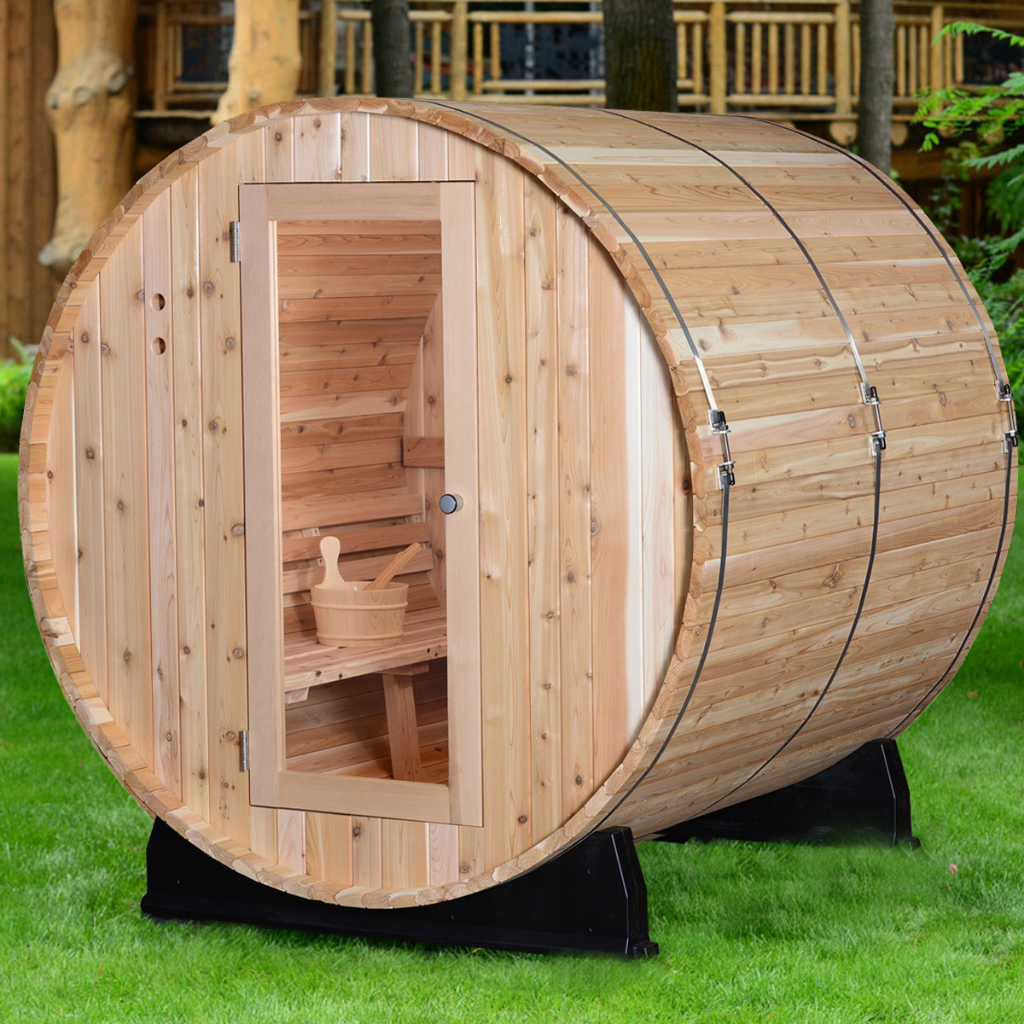 ALMOST HEAVEN PRINCETON 6 PERSON STANDARD BARREL SAUNA
Enjoy unparalleled relaxation in this spacious, 6-person sauna specially designed for efficient, even distribution of heat paired with the stunning craftsmanship and attention-to-detail. Both stylish and highly effective, the classic barrel design maximizes the usable area while minimizing excess space, which means you have plenty of space to relax and the sauna heats quickly and efficiently.
ALMOST HEAVEN AUDRA CANOPY BARREL SAUNA FOR 4 PERSON
The Audra 4-Person Sauna is perfect for hosting friends and family (or for an ultra-luxurious solo getaway). Customize your Audra to create your ideal retreat experience. You and your guests will love its visual appeal and spacious interior, especially its unique and convenient round front porch.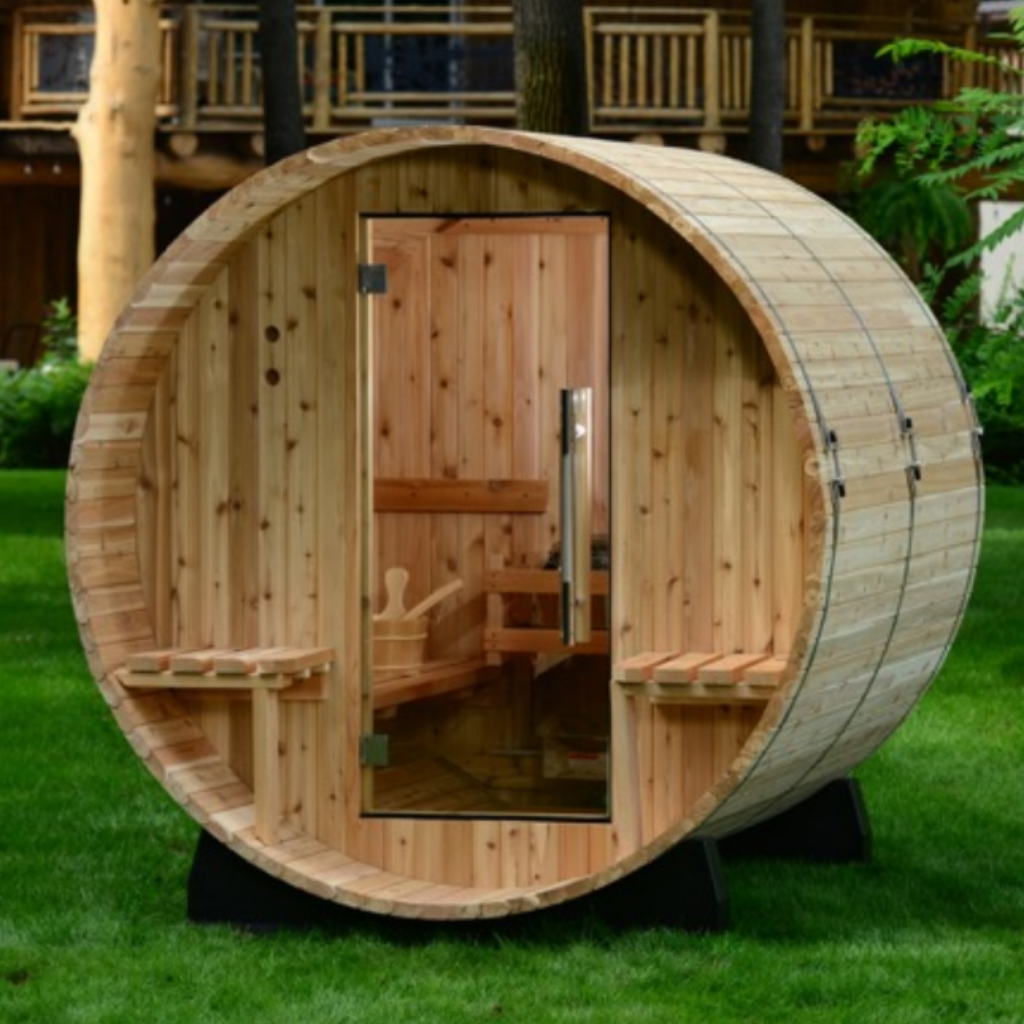 DUNDALK LEISURE CRAFT PANORAMIC VIEW CEDAR BARREL SAUNAS
If you are looking for a unique sauna experience then Dundalk's outdoor cedar barrel saunas will surely excite you.  This sauna is an investment for generations to enjoy.