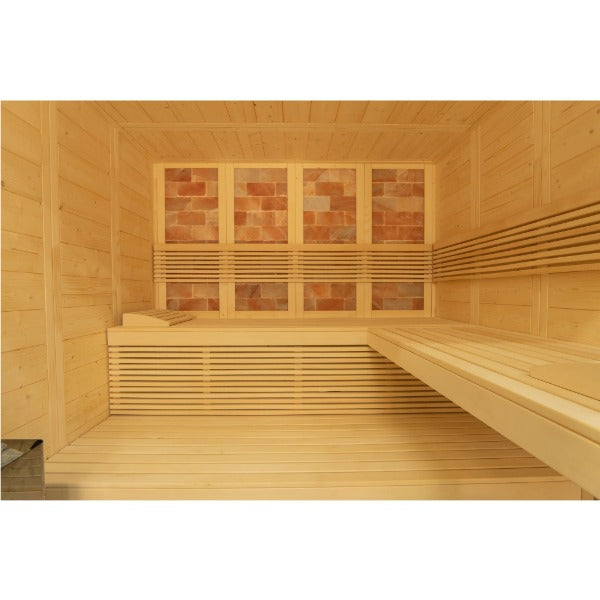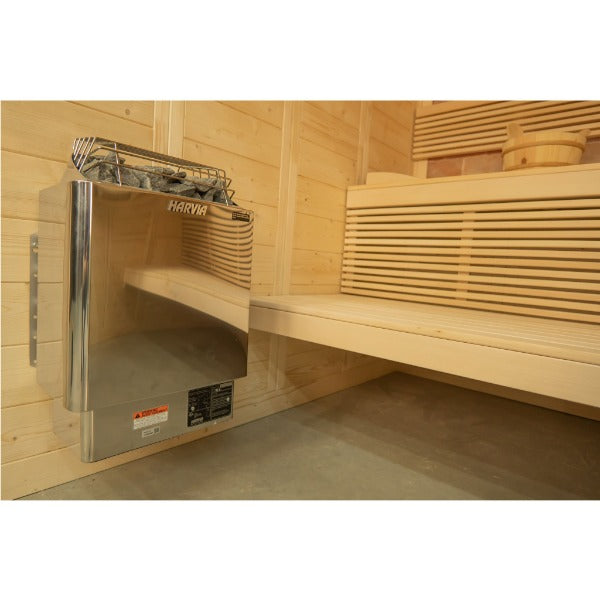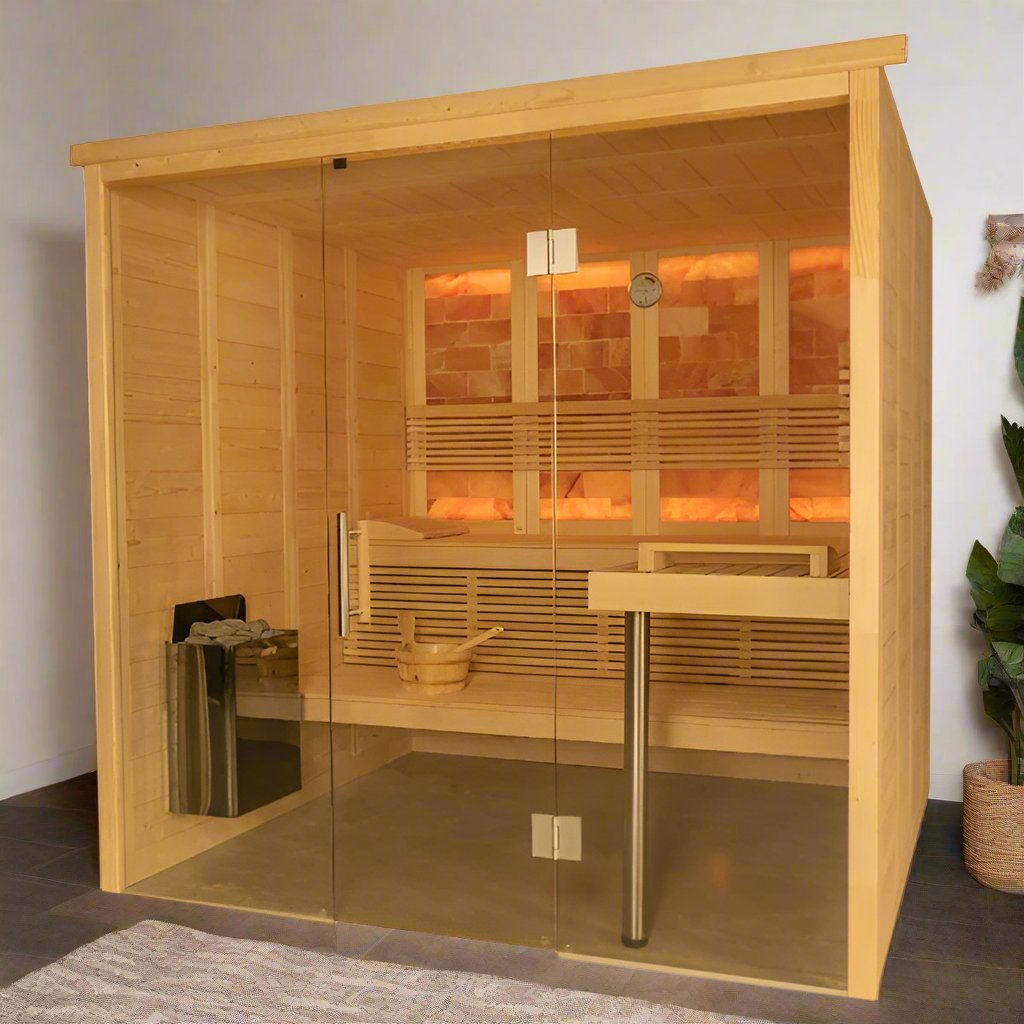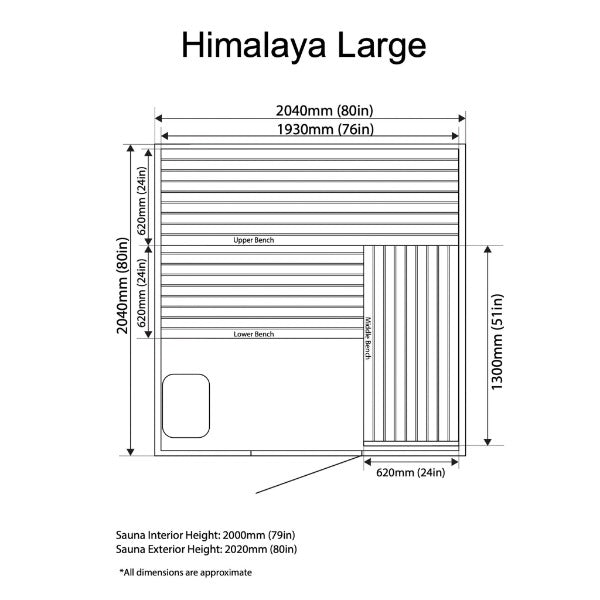 Almost Heaven Himalaya 6 Person Indoor Sauna
"Highly recommend Sauna World for purchasing a Sauna! We can say enough about Sauna World there customer support is great! Our Pinnacle Sauna from Almost Heaven is epic."- Abby Lapan
An Elegant Large Indoor Sauna with Himalayan Salt - Ready to Ship!
GET 12% Discount! It will be instantly applied at checkout - no coupon code necessary!
The Almost Heaven Himalaya 6-Person Indoor Sauna is a masterpiece of design with a beautiful all-glass front. It can comfortably accommodate six people, making it ideal for solo relaxation sessions or social gatherings. Its multi-level seating design with back supports allows you to sit, recline, or lie comfortably. The high-grade, smooth-grain Nordic spruce construction and tongue-and-groove assembly guarantee durability and a stunning aesthetic. The sauna features both horizontal and vertical wood wall sections, which not only contribute to its visual appeal but also ensure sturdiness.
This sauna includes a Himalayan pink salt rear wall that is back-lit with customizable lighting options, setting the mood for your sauna session. This innovative addition aims to enhance respiratory function, skin hydration, and stress reduction during your sauna sessions, making the experience more rejuvenating and relaxing.

Click here for the assembly manual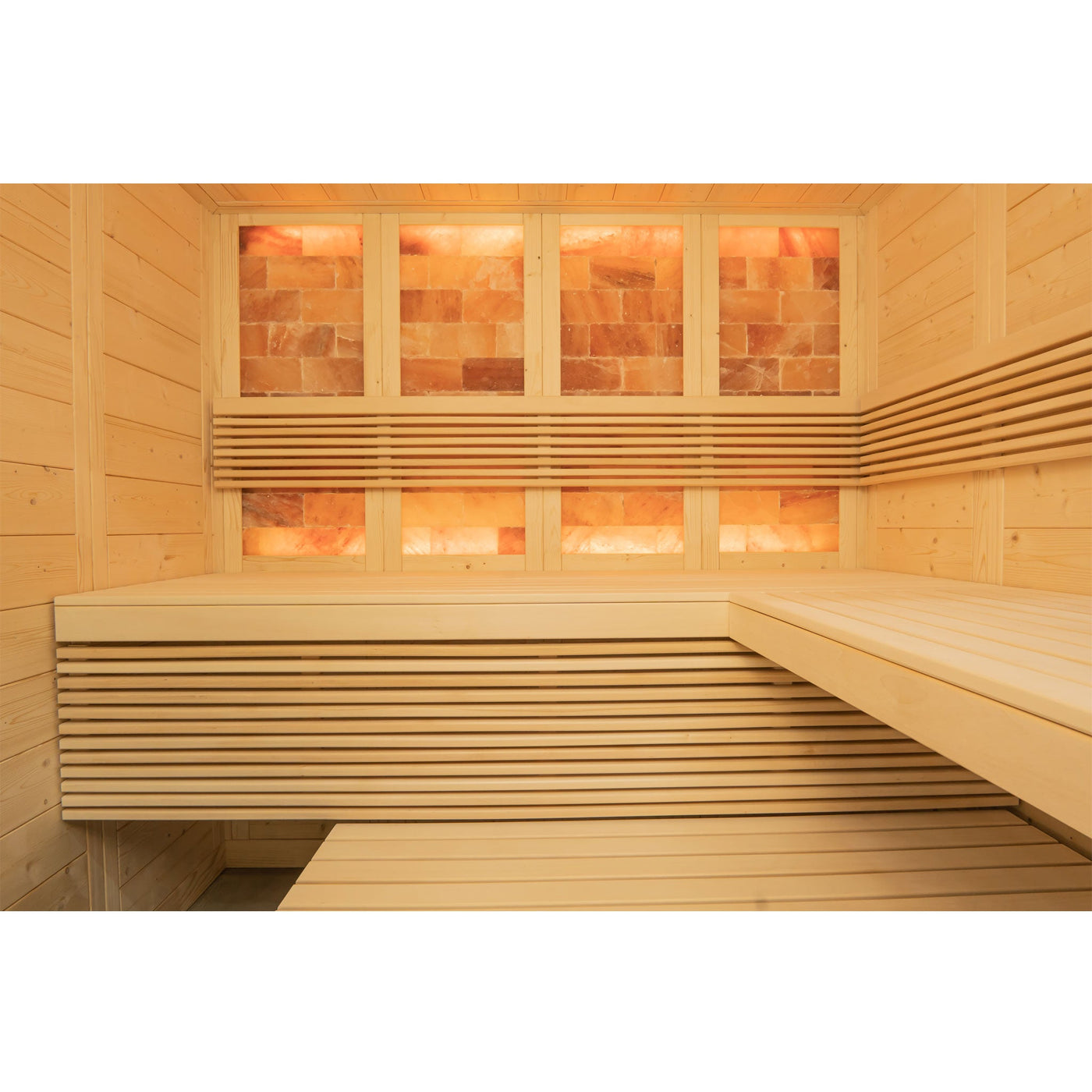 Tailor Your Sauna Experience
You can personalize your sauna experience according to your preferences. The tempered glass door can be assembled to swing right or left, and the upper bench can be constructed with the L on the left or right. Choose from different Harvia heater types, such as the Wall Heater, Cilindro tower heater (with or without digital controls), or the Virta deluxe heater. These electric heaters also offer WIFI options, enabling you to remotely control and monitor your sauna settings.
Measurements, Specifications, and Shipping
This large sauna boasts spacious dimensions that provide plenty of room for relaxation. Exterior dimensions: 80"W x 80"D x 80"H Interior dimensions: 77"W x 77"D x 78"H Lower bench size: 77"L x 24"W x 18"H Upper bench size: 77"L x 24"W x 36"H Upper bench L extension Size: 51"L x 24"W x 36"H Heater requirements: 8kw, 240V, 40-amp requirement, hard-wire connect Lighting requirements: 10V with a 15-amp service and a plug-in connection Assembly: With two people working together, assembly typically takes 6-8 hours. Shipping Weight: 1250 lbs Warranty: Limited lifetime warranty on the sauna room; 5-year limited lifetime warranty on the heater and its components, with a 1-year warranty on the heating elements (coils)