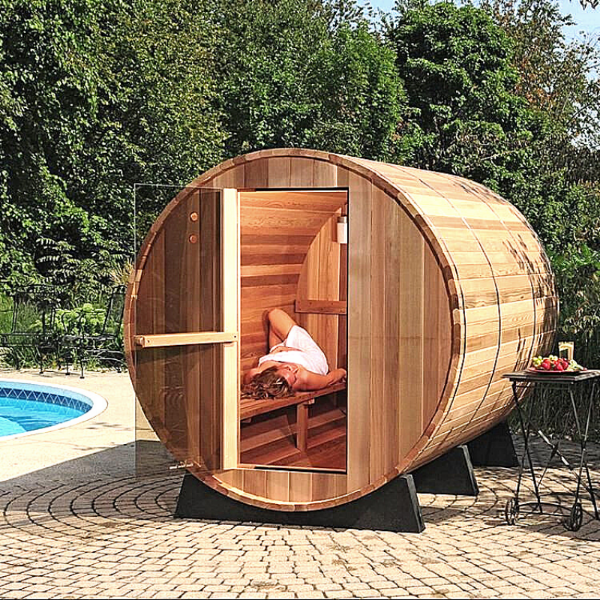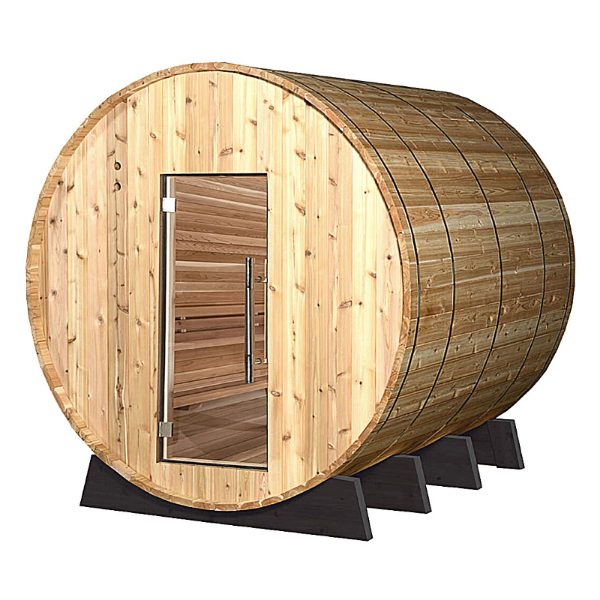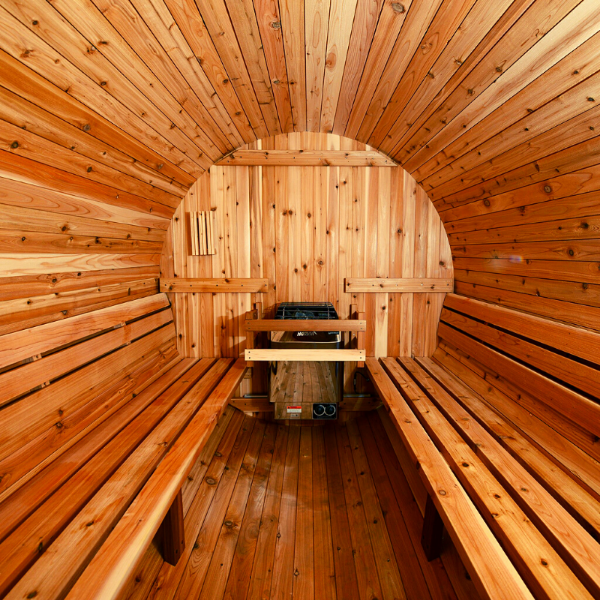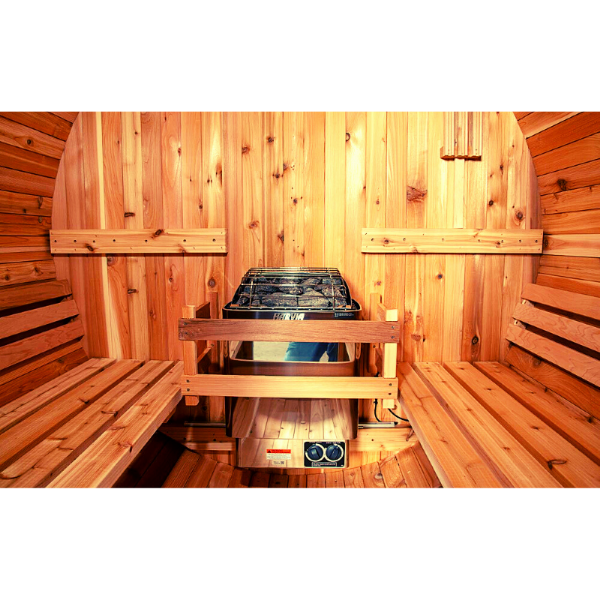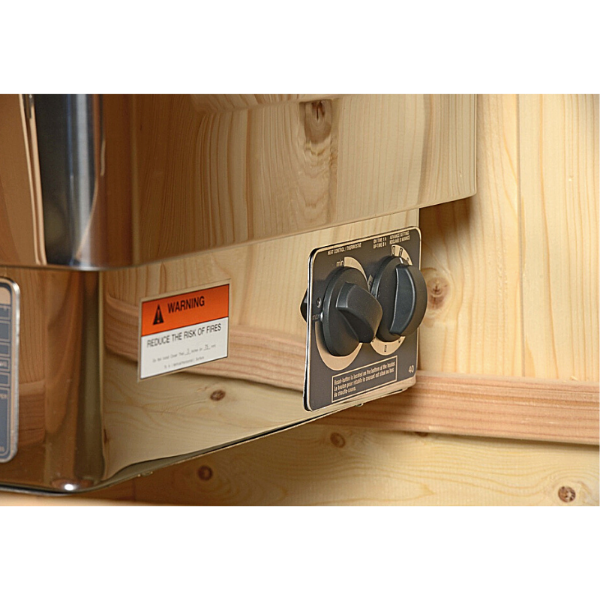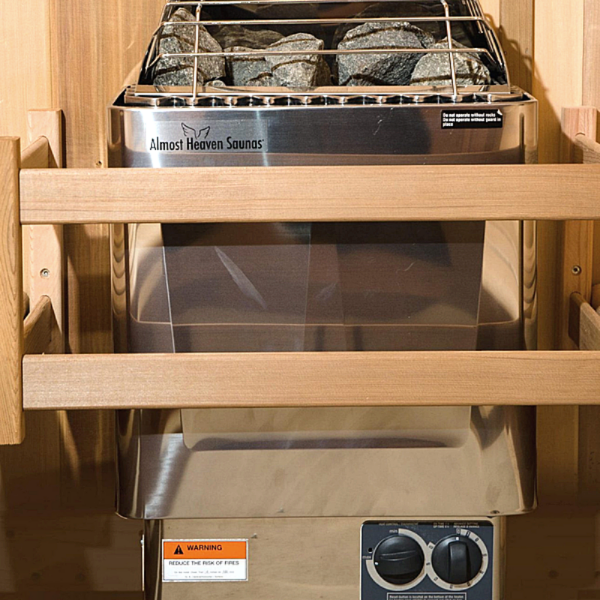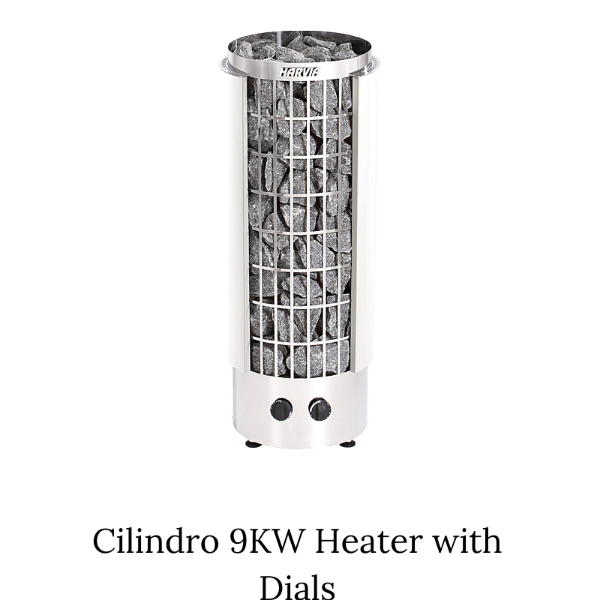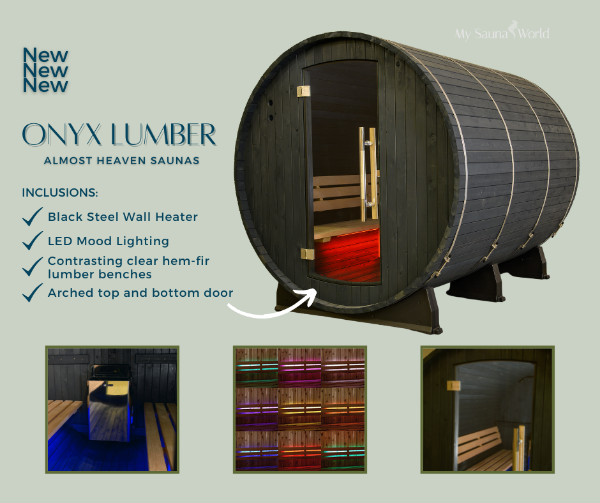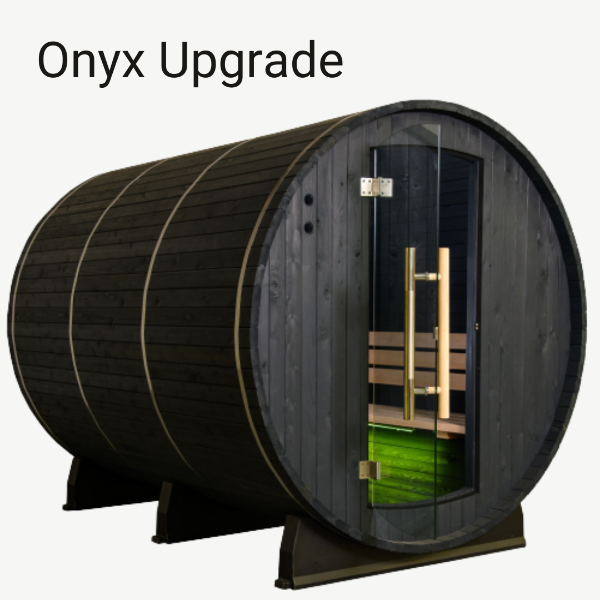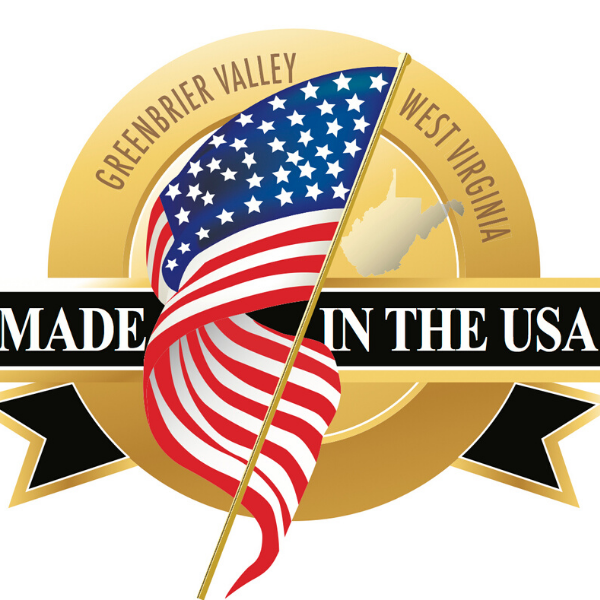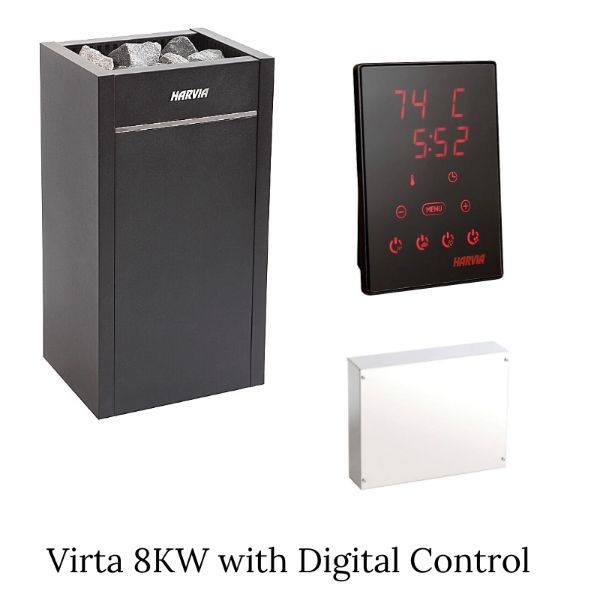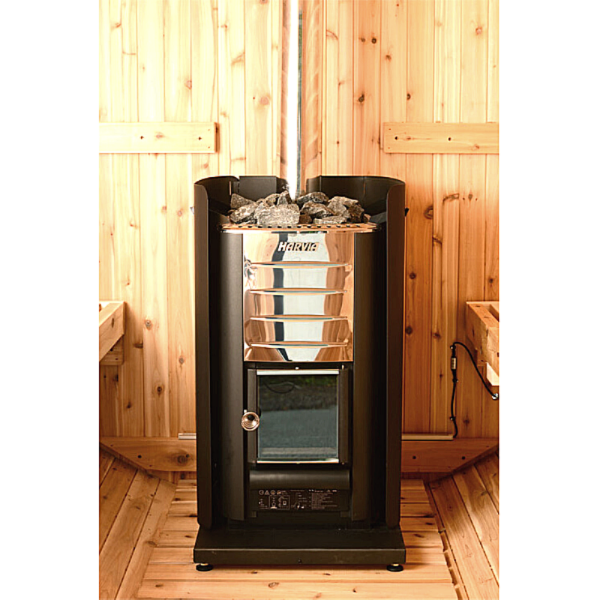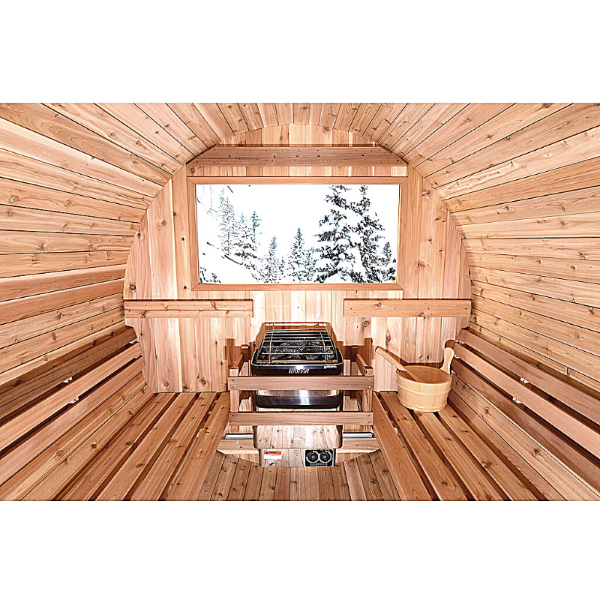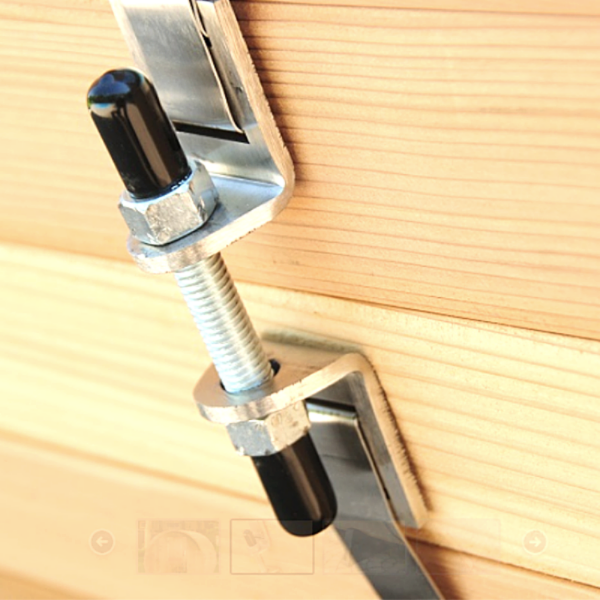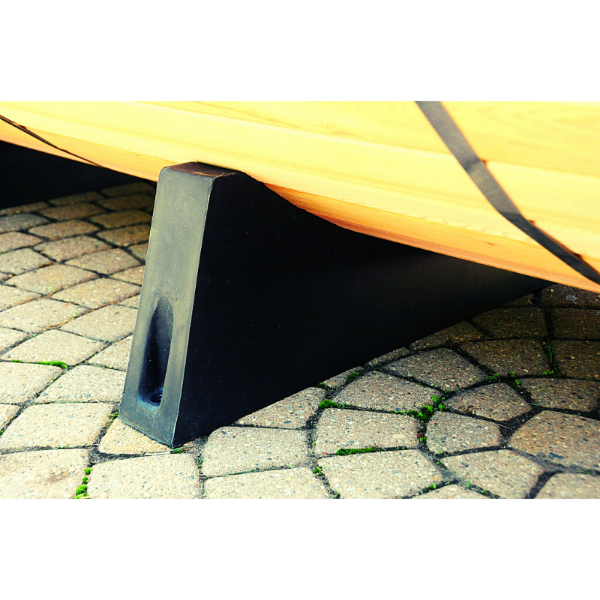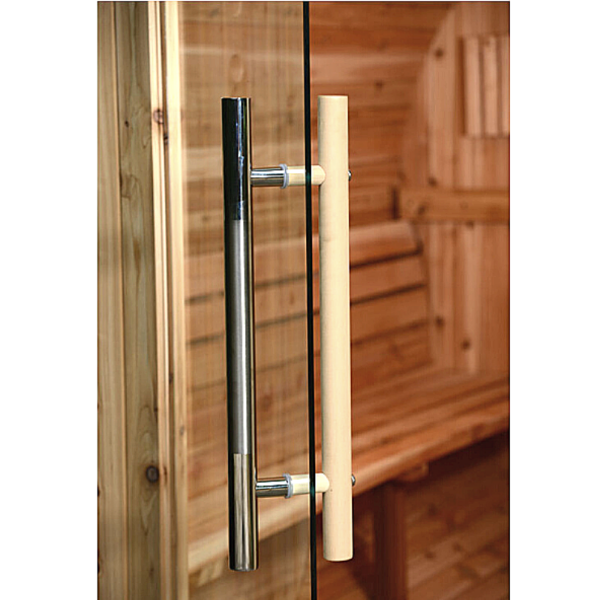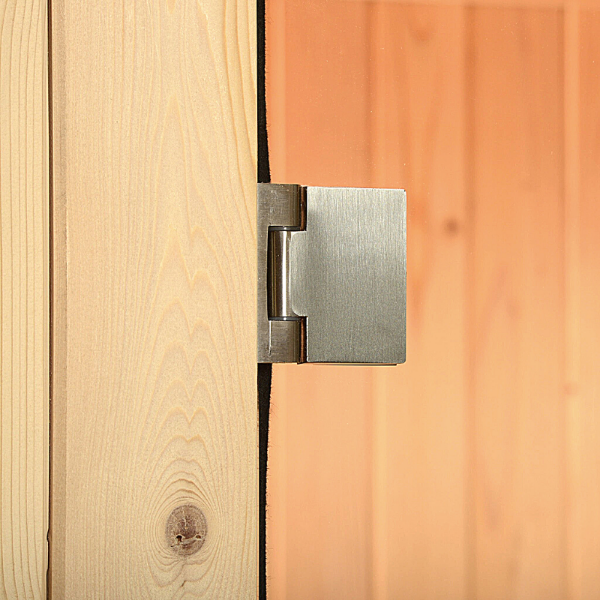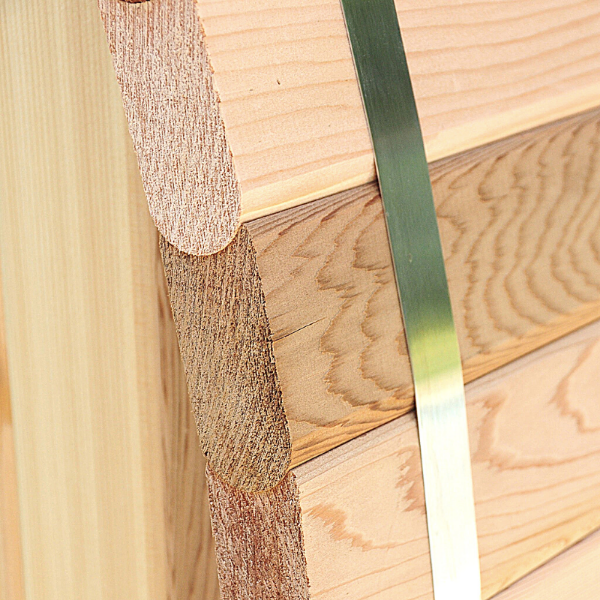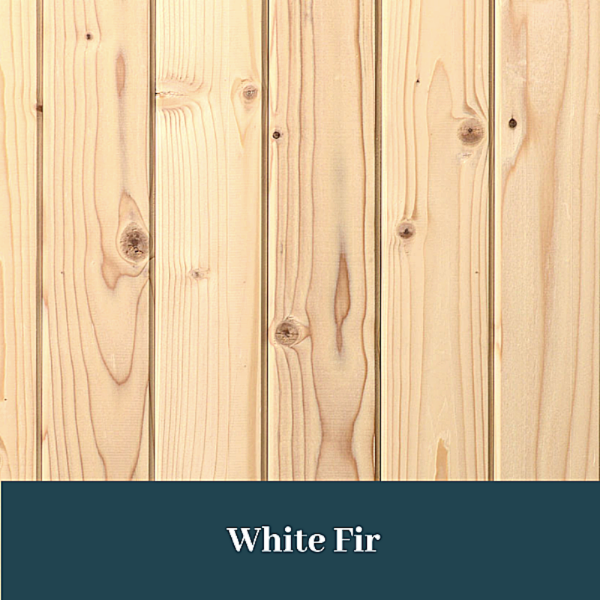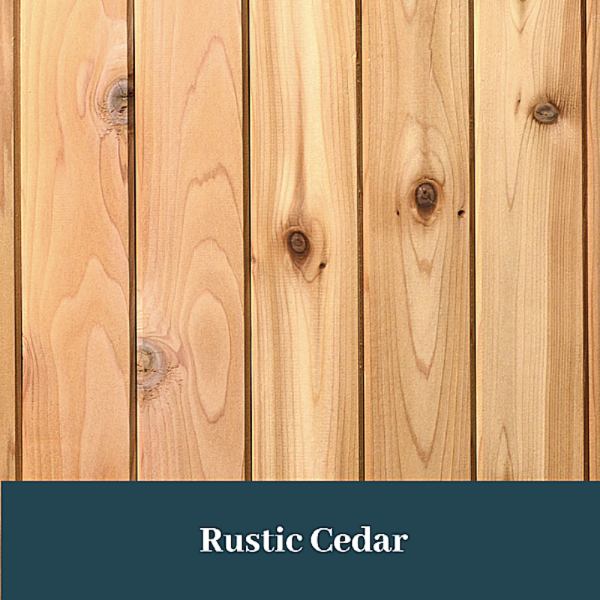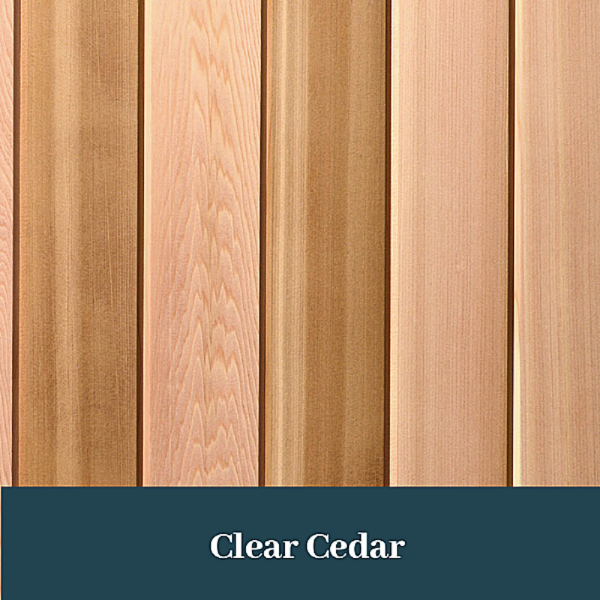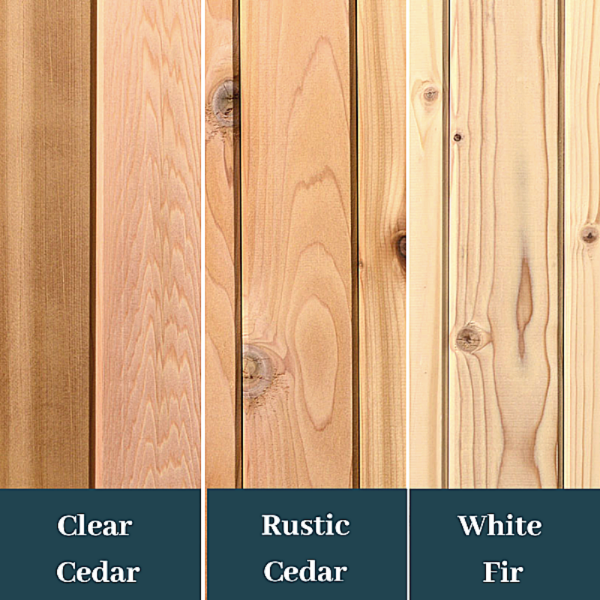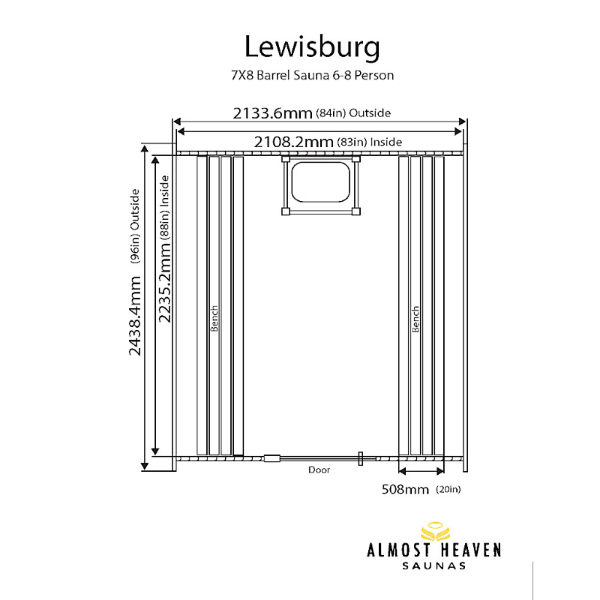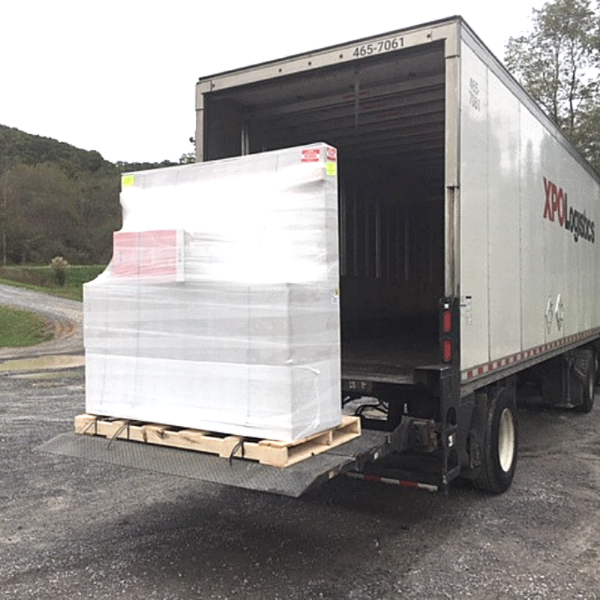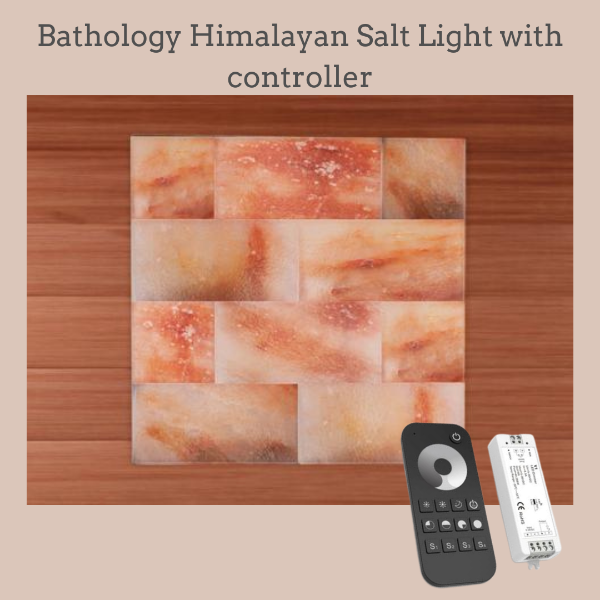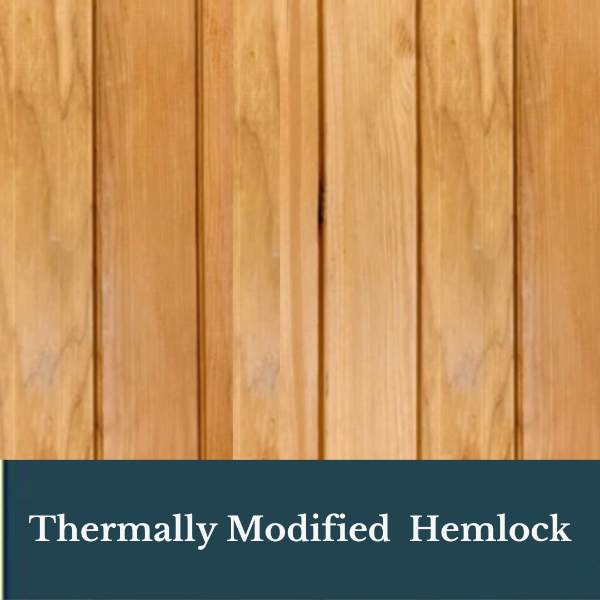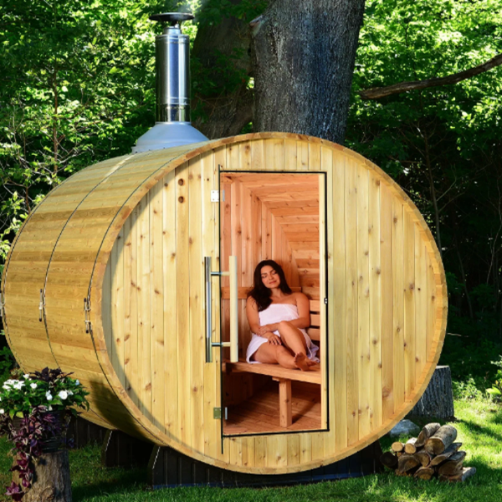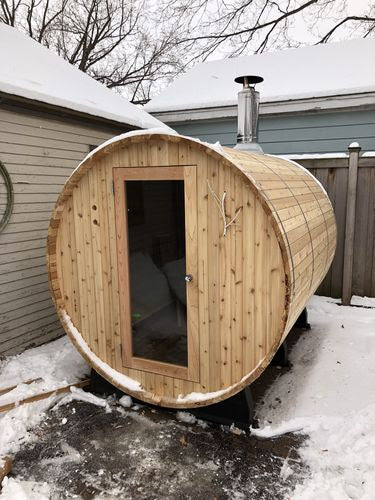 Almost Heaven Lewisburg 8 Person Standard Barrel Sauna
"Highly recommend Sauna World for purchasing a Sauna! We can say enough about Sauna World there customer support is great! Our Pinnacle Sauna from Almost Heaven is epic."- Abby Lapan
Lewisburg Barrel Saunas by Almost Heaven



Lewisburg barrel sauna will bring a charming and relaxing ambiance to your outdoor yard, patio or garden. This design is a result of ingenuity and a testament to Almost Heaven's long-standing tradition of excellence.
Get 10% OFF upon checkout. No code necessary!
Design and Material

• Lewisburg has a ball socket profile ensuring optimal safety and sturdiness.

• It offers a wide array of selection as it comes with the finest lumber such as Western red cedar and white fir

• Its spacious interior allows wider opposite-facing benches, making conversations more relaxing and heart-warming.

• To ensure quality and maximum customer satisfaction, this unit comes standard electric heater with the option to upgrade to a high-performance wood-burning stove. Note: The Woodburning Heater option does not include the Chimney installation kit (sold separately).

• This sauna features stainless steel hardware, thick tempered glass, and high-grade softwood with smooth edges, adding sophistication and elegance.



Highlighted Features

• This unit is perfect for entertaining as it can fit 6-8 people.

• Assembled using a 1-3/8″ thick ball and socket lumber, a thickness that earns it a Lifetime Warranty from Almost Heaven.

• The interior of the sauna is calmly lit with LED lights.

• With an 79″W x 86″L x 79″H interior dimension, bathers can lounge to their heart's content.

• Installed heater fence does not only protects but also provides an authentic sauna experience with its aromatic Western red cedar.

• It has an 8.0kw, 220v Harvia stainless steel heater, a world leader when it comes to sauna heaters.

•Option to upgrade to an 8KW Virta Heater with Digital Control. Please note the Xenio control box and screen must either be installed indoors, or in a weatherproof box.
Specifications

Holds six to eight people

Standard heater: 8kW, 240V, 40-amp electrical requirement, hardwire connect

Lighting electrical: 110V, 15-amp service, plug-in connect

Heater upgrade: M3 wood stove with chimney installation kit

Assembled Size: 81"W x 94"D x 85"H
Interior Room Size: 79"W x 86"D x 79"H
Bench Dimensions: 23"W x 86"L x 22"H

Shipping weight: 1,020 lbs

Shipping size: 42″W x 95″L x 55″H

Note: All dimensions are approximate
Note: Due to the size of the Lewisburg, specialized shipping is required. Please anticipate this shipping anywhere from 3-6 weeks from the date of order.
The Most Spacious Interior
If you want the most spacious interior in your barrel sauna, opt for the Lewisburg model. With opposite facing benches and plenty of room to stretch out, you'll love using this sauna alone or with up to 7 other friends. Choose from gorgeous and durable sauna woods for the construction, White Fir and Classic Cedar. Looking for a large sauna with a porch? Click below to check out the Grandview.
Lewisberg Sauna Specs & Upgrades
The interior of the sauna is calmly lit with LED lights, with a 79″W x 86″L x 79″H interior dimension and a 96" exterior length. It has an 8.0kw, 220v Harvia stainless steel heater with an option to upgrade for more kW, Wifi controls, or to a different style altogether. Standard heater has a 5 year warranty. The sauna room has a Lifetime Warranty from Almost Heaven. Classic upgrade options are available to personalize your sauna even more.
The My Sauna World team is wonderful to work with; everyone from Adora supporting the order, Adam (Co-Founder) who shared product information, to the delivery team (who were fabulous). We love our Sauna. It's located in the deep woods of Wisconsin in rough winter weather. We were nervous about putting it together, but the instructions and videos make it very easy. Thanks to the team for making our sauna a great - stress free purchase!
-Angel
Hi Angel! Thanks for the review and for sharing with us a photo of your sauna. We are so happy that everything went well. Your sauna looks amazing! Your team did a great job! Feel free to come back again if there's anything we can do for you in the future! Enjoy your sauna!