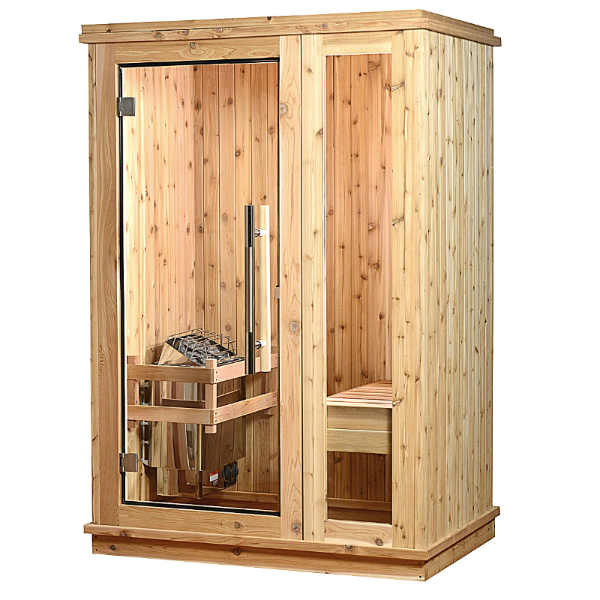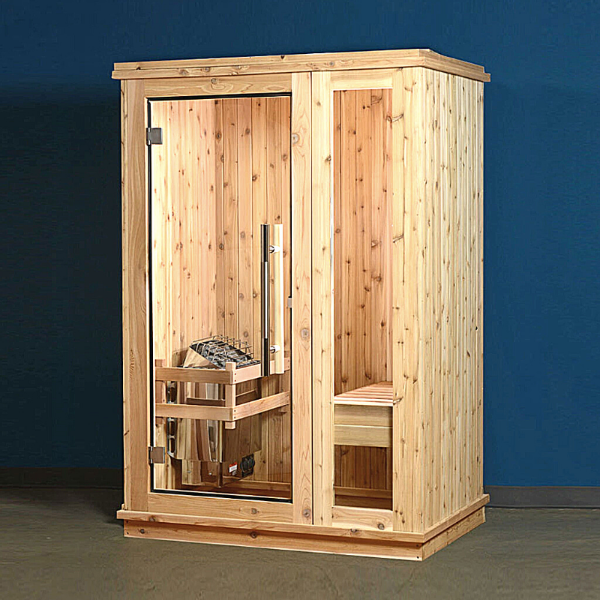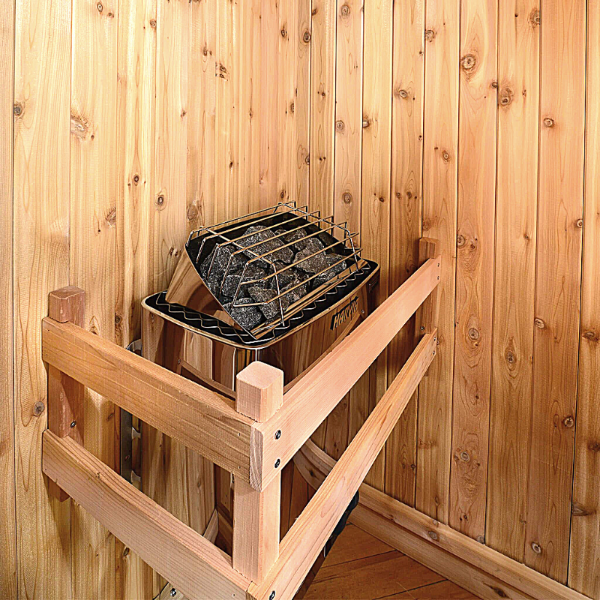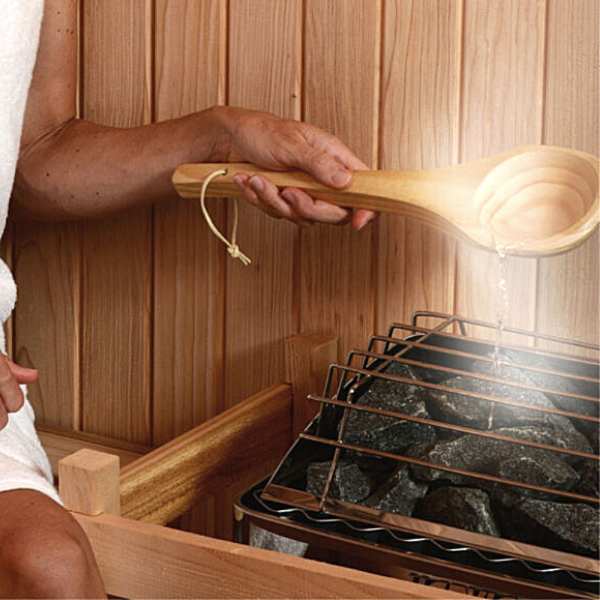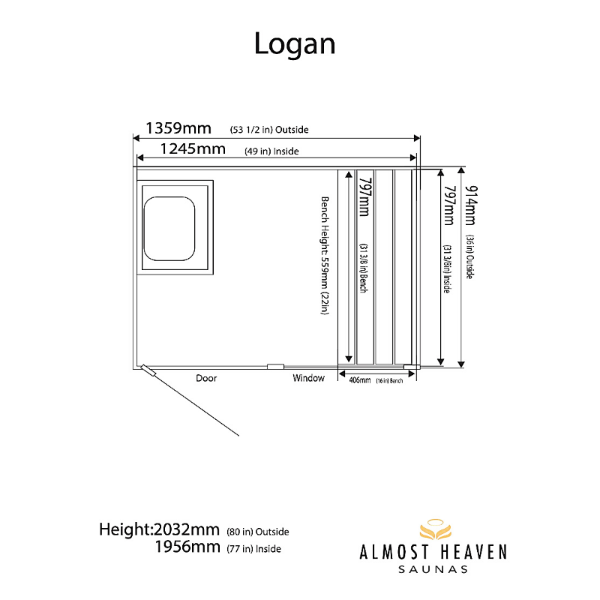 Almost Heaven Logan 1-Person Indoor Sauna
"Highly recommend Sauna World for purchasing a Sauna! We can say enough about Sauna World there customer support is great! Our Pinnacle Sauna from Almost Heaven is epic."- Abby Lapan
Almost Heaven Logan 1-Person Indoor Sauna
THE EPITOME OF PERSONAL LUXURY
The Almost Heaven Logan 1-Person Indoor Sauna offers a personal luxury experience that fits seamlessly into any indoor space. 
The Logan was designed with the space-conscious in mind as it only requires a small footprint. Now, you can experience a traditional sauna even in an apartment, bathroom, or closet. 
One person can enjoy a sauna with temperatures up to 190ºF. Turn the Harvia 4.5kW electric heater on and bask in the warmth within an hour, or use the delay function for up to eight hours.
Relax in your home sauna any day of the week with the Logan!
FEATURES:
Compact Design:

 Perfectly sized for one person, it's a space-efficient choice for any home, apartment, or condo. 

Quality Materials:

 Made with premium-grade wood such as white fir or rustic cedar, promoting longevity and a natural aesthetic appeal.

Optimal Heat Circulation:

 Equipped with a state-of-the-art heater and stones, it ensures even heat distribution, allowing users to reap the full benefits of the sauna experience.

Easy Assembly:

 Designed with the user in mind, its interlocking panels make for a straightforward setup with only two people and no contractor required.

Safety Features:

 Comes with a built-in safety timer and temperature control, boasting a safe and comfortable experience.

Glass Door:

 A tempered glass door provides durability while allowing users to feel connected to their surroundings.

Aromatic Experience:

 Compatible with essential oils, users can add oils to the water before pouring over the heater's hot stones for a therapeutic aromatic session.

Low Maintenance:

 Crafted to be easy to clean and maintain, ensuring it remains a lasting addition to any space.
Whether you want to enhance your wellness routine, seek therapeutic benefits, or simply want a personal oasis, the Almost Heaven Logan 1-Person Indoor Sauna is perfect!
Specifications:
| | |
| --- | --- |
| Capacity | Holds one person |
| Heater Size | 4.5kW, 240V, 30-amp requirement, hard-wire connect |
| Lighting Electrical | 110V, 15-amp service, plug-in connect |
| Exterior Dimensions | 53″W x 36″D x 78″H |
| Interior Dimensions | 49″W x 31″D x 77″H |
| Bench Dimensions | 31″L x 16″W x 22″H |
| Door Size | 64″H x 24″W |
| Window Size | 64″H x 17″W |
| Shipping Size | 72″L x 40″W x 30″H |
| Assembly Weight | 500 lbs. |
| Shipping Weight | 525 lbs. |
Order Almost Heaven Logan 1-Person Indoor Sauna today from MySaunaWorld.com. Shop now and indulge yourself!
Simple Sauna Sessions
The Logan is a small indoor sauna that can fit almost everywhere! Enjoy this sauna wet or dry. Simply add water to the stones to create a wet sauna. The Logan can fit 1 person on the bench, you will feel the heat with close proximity to the heater. You can expect temperatures of 175-185 degrees within one hour.
A SAUNA JUST FOR YOU
Don't let tight quarters keep you from relishing the healthful goodness of traditional sauna use. If you want your own personal oasis or have a small space, the Logan 1-Person Indoor Sauna will work perfectly!
Love it - perfect size and works great
Really enjoying the Logan
Thanks for the review Michael. We sincerely appreciate it! Feel free to reach out to us if you have any questions or need assistance in the near future. Enjoy your sauna sessions!
Thanks for the review Alan. Glad to know you're loving it. Feel free to visit us again if there's anything we can do for you in the future. Enjoy your sauna!