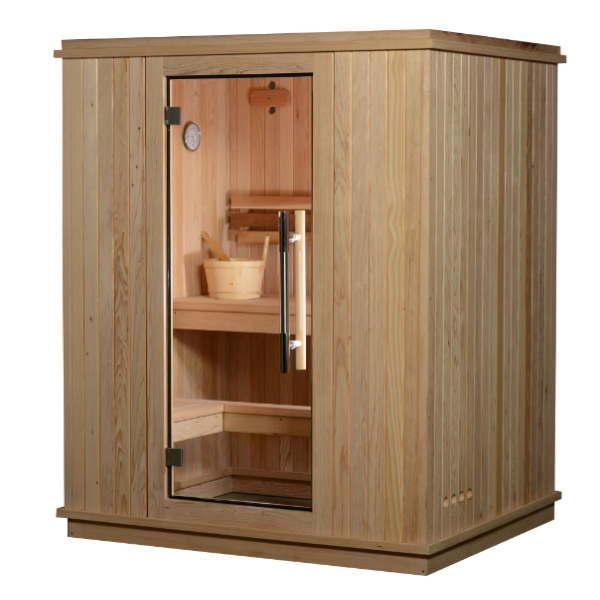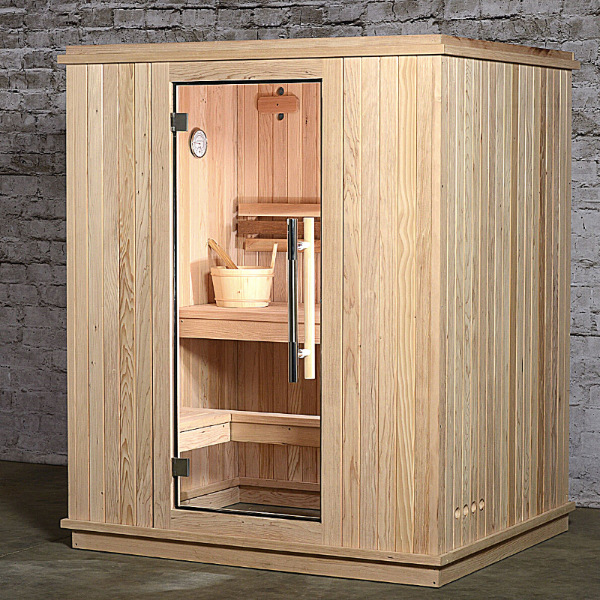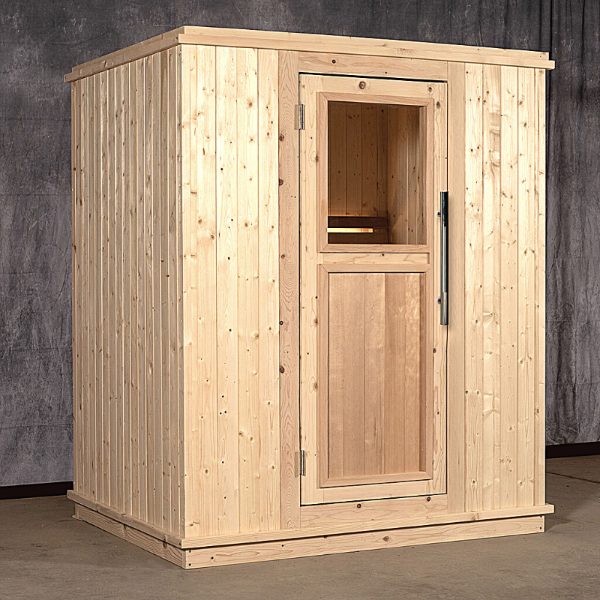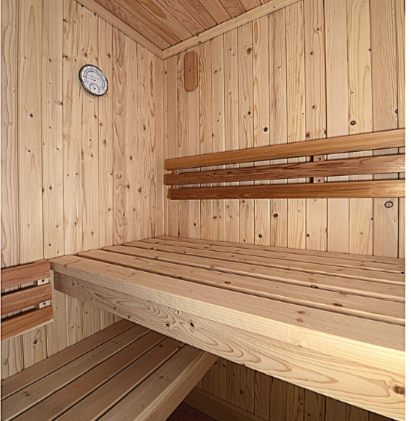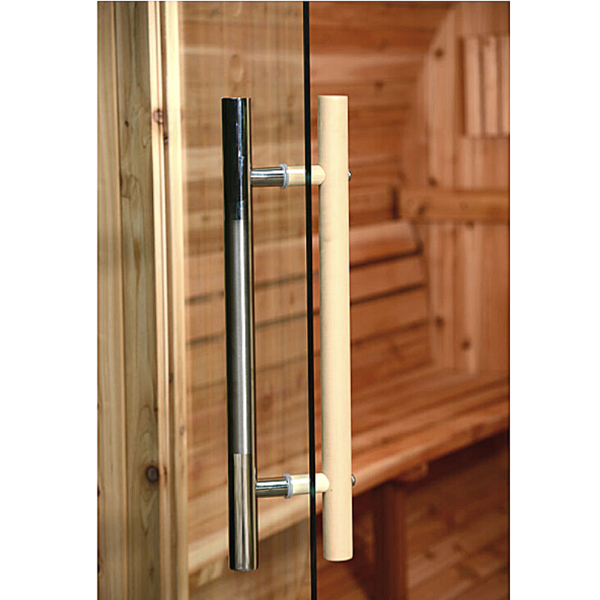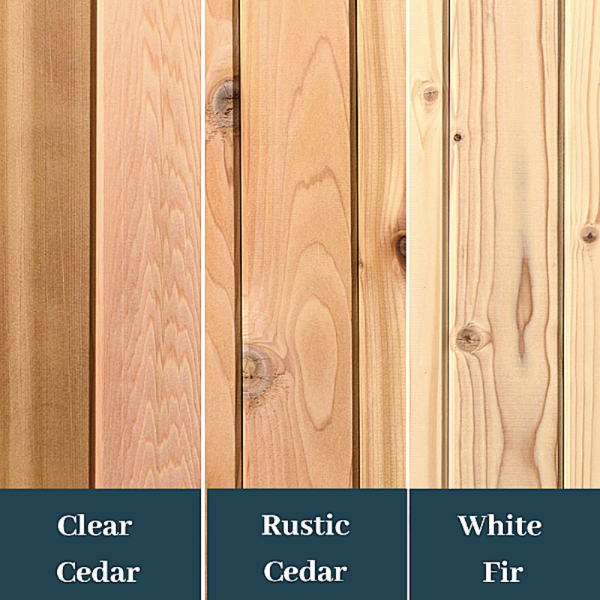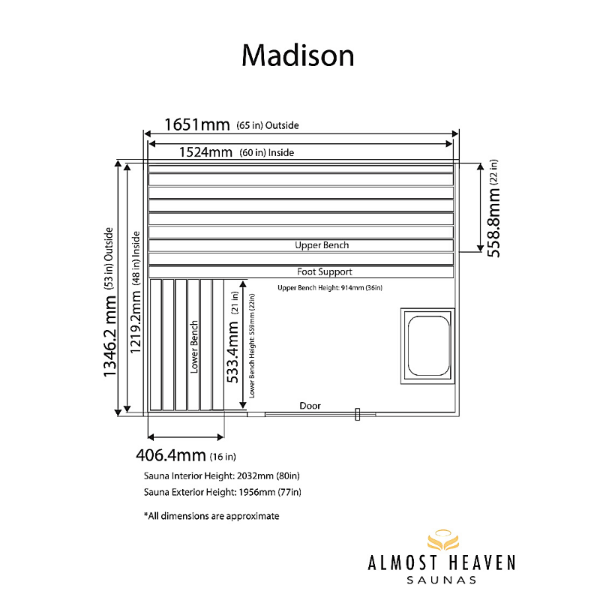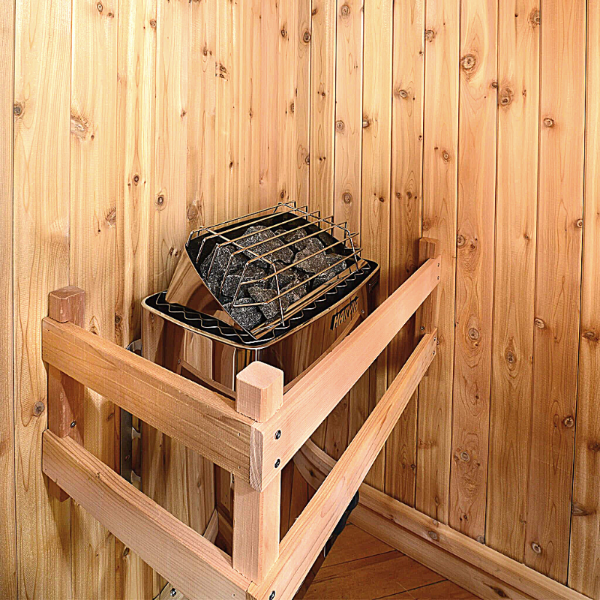 Almost Heaven Madison 2-3-Person Indoor Sauna
"Highly recommend Sauna World for purchasing a Sauna! We can say enough about Sauna World there customer support is great! Our Pinnacle Sauna from Almost Heaven is epic."- Abby Lapan
Almost Heaven Madison 2-3-Person Indoor Sauna
Introducing the Almost Heaven Madison 2-3-Person Indoor Sauna — the ultimate addition to your wellness routine. This sauna promises a rejuvenating experience in an intimate atmosphere.
The compact size of the Madison indoor steam sauna makes it ideal for small spaces. It can be placed on any tile, ceramic, concrete, vinyl, or laminate surface (no carpet). Assembly is simple and can be done in just a few hours without the need for a contractor.
The Madison is perfect for enjoying the benefits of a sauna on a daily basis in the comfort of your home.
FEATURES:
Space Efficiency:

 Perfectly sized for two to three individuals, the Madison model ensures an intimate and cozy setting for relaxation.

Craftsmanship:

 Constructed with premium, naturally sourced wood, including rustic cedar and white fir, the sauna is durable and exudes a timeless elegance that complements any indoor space.

Easy-to-Use Heater:

 Equipped with a modern, easy-to-control heating system, this sauna ensures a consistently warm and steamy environment and will heat to 190–195 degrees Fahrenheit in roughly 45 minutes.

Safety First:

The tempered glass door provides safety plus a clear view outside.

Health Benefits:

 Regular sauna use has been linked to various health benefits, including improved circulation, detoxification, and enhanced relaxation. Enjoy a session after a long day to relieve stress or as a regular health regimen.
Specifications:
| | |
| --- | --- |
| Capacity | Holds two to three people |
| Heater Size | 4.5kW, 240V, 30-amp requirement, hard-wire connect |
| Lighting Electrical | 110V, 15-amp service, plug-in connect |
| Exterior Dimensions | 65″W x 53″D x 78″H |
| Interior Dimensions | 60″W x 48″D x 77″H |
| Lower Bench Size | 21″L x 16″W x 22″H |
| Upper Bench Size | 60″L x 22″W x 36″H |
| Door Size | 64″H x 24″W |
| Shipping Size |  74″L x 40″W x 40″H |
| Assembled Weight | 635 lbs. |
| Shipping Weight | 700 lbs. |
Order Almost Heaven Madison 2-3-Person Indoor Sauna today from MySaunaWorld.com. Shop now and indulge yourself!
This was our first use and it was refreshing, my grandson thoroughly enjoyed it and said "It was more than i expected". My sweat was so salty telling me that I really lacked the detoxing necessary for good health. I could also feel the difference in breathing as my airways seems so open and clear.
I cant wait to sue it again.
Hey Viviene, thanks for the great review! Hope you and the family enjoy the new sauna for many years to come.
Absolute Heaven Sauna is Absolutely Heaven
The whole experience with My Sauna World from ordering to delivery was as smooth as it could be. Communication was great and the detailed instructions made the assembly a snap. This company really knows what they are doing. Need a Sauna....buy it here,
Thank you so much Richard for the review. Working with you has been a great experience for us! We truly appreciate your trust and support. Please know that you can always reach out to us for any sauna questions you have and we'd be more than happy to help. Enjoy your sauna!
Very therapeutic
My husband and I are loving our in home steam sauna.
Hi Caroline! Glad to know you are both loving your home sauna. Please know that you can always reach out to us for any sauna questions and we'd be happy to help. Enjoy your sauna for many years! We sincerely appreciate your business.