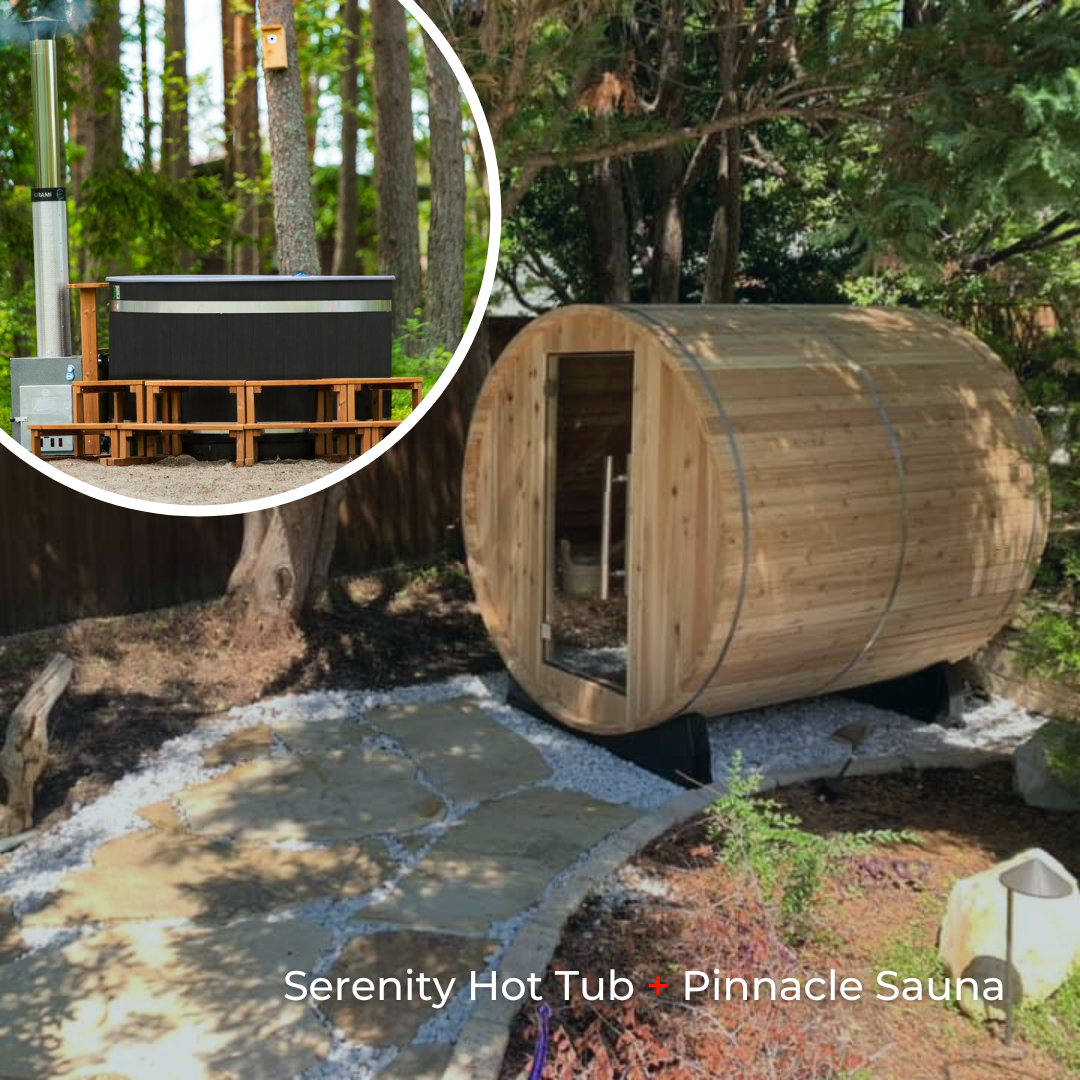 Almost Heaven Pinnacle 4 Person Barrel Sauna & Almost Heaven Serenity 4 Person Wood Fired Hot Tub
"Highly recommend Sauna World for purchasing a Sauna! We can say enough about Sauna World there customer support is great! Our Pinnacle Sauna from Almost Heaven is epic."- Abby Lapan
This combo package allows you to have a cool-down plunge after a sauna session, which we all know has many health benefits. This tub is also made to withstand the elements as it's crafted from red cedar.
This tub can heat from 45 degrees Fahrenheit to 105 degrees in only four hours, which is incredibly fast for a hot tub.
You can also opt for no heater if you only want a cold plunge for adding the Nordic Cycle. You can also quickly drain the tub after every use, so the tub is a great option for incredibly cold climates. 
This Hot Tub consumes zero electricity or gas and does not require pumps, wiring, or filtration systems to operate.  Simply fill the tub with water and the fire box with wood and within a couple of hours your Wood Fired Soak Tub is ready to use.  The heated water rises and flows into the tub and pulls cooler water back into the heater to repeat the cycle. 
- Hot Tub cover included
- Hot Tub step included
- Free Flatbed Shipping
- Hot Tub and Heater included
View the manual.
No code is necessary 12% discount applies upon checkout!