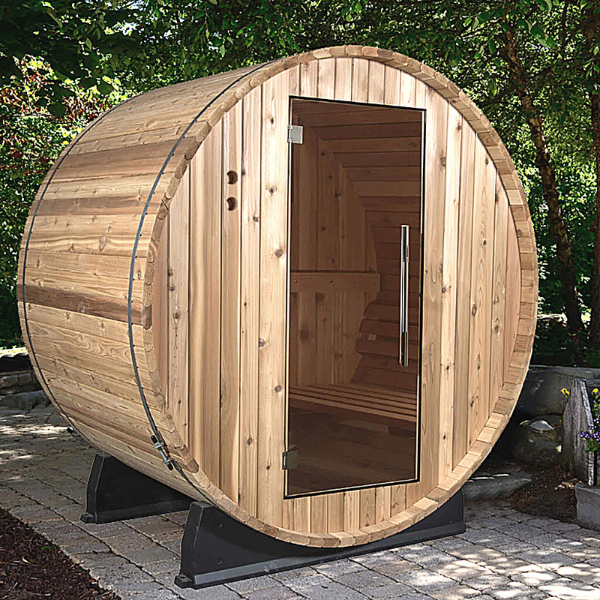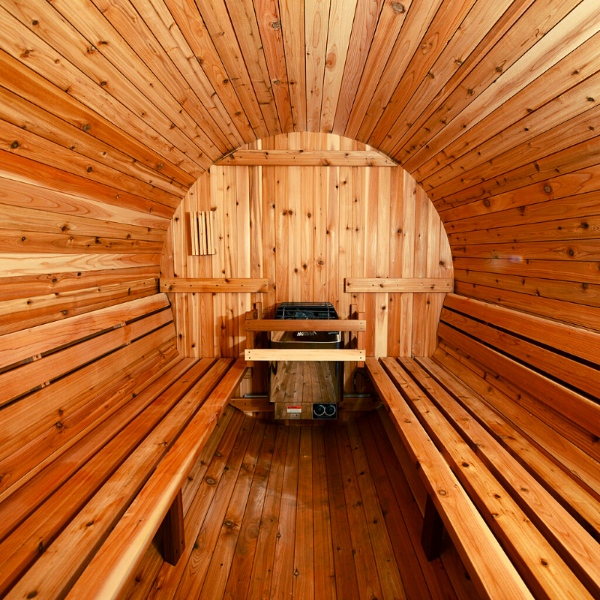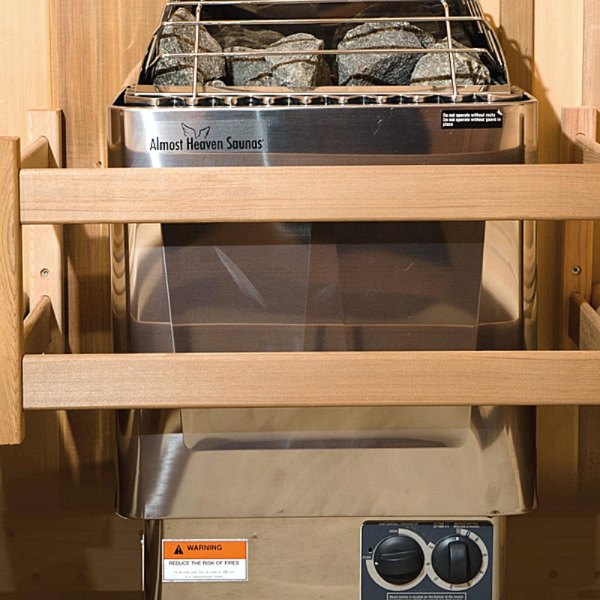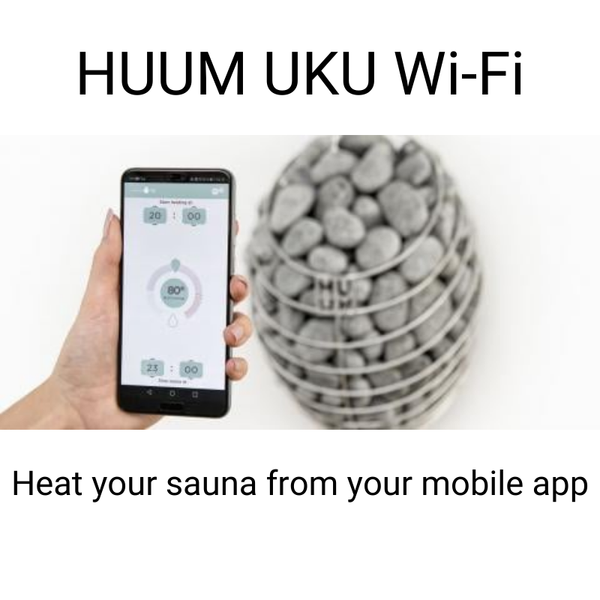 Almost Heaven Salem 2-person Standard Barrel Sauna
"Highly recommend Sauna World for purchasing a Sauna! We can say enough about Sauna World there customer support is great! Our Pinnacle Sauna from Almost Heaven is epic."- Abby Lapan
Salem 2-Person Standard Barrel Sauna by Almost Heaven
SMALL FOOTPRINT, COZY EXPERIENCE
Built to accommodate two people, this 6'x4' traditional sauna can fit any space, including a closet, bathroom, or backyard. Its compact design brings the luxurious sauna experience to your door, requiring only a small footprint.
Drawing from traditional Finnish saunas, the Salem Barrel Sauna showcases impeccable craftsmanship using high-quality cedarwood, a tempered glass door, and an electric heater. 
HARNESS PROFOUND HEALTH BENEFITS 
Designed for two, this sauna is the perfect escape to share with a loved one or while enjoying solitary, meditative relaxation. From detoxification and improved circulation to enhanced skin health and relaxation, the Salem 2-Person Standard Barrel Sauna by Almost Heaven is your personal wellness sanctuary.
Experience a world of pure relaxation and wellness, where every feature is crafted with your utmost comfort, convenience, and safety in mind.
FEATURES
Authentic Cedarwood Construction

: Crafted from premium cedarwood, known for its durability, pleasant aroma, and natural resistance to moisture and decay.
Unique Barrel Design:

The barrel design offers an aesthetically pleasing look and ensures efficient heat distribution for a truly immersive sauna experience.
Cozy Two-Person Capacity:

The Salem sauna is designed for those who require a smaller space to unwind.  Perfectly sized for intimate relaxation sessions, alone or with a partner.
Efficient Electric Heater:

Provides consistent and optimal temperatures of 190–195 degrees Fahrenheit and quick heating in 45 minutes, prioritizing performance and energy conservation.
Tempered Glass Door:

A sturdy and elegant glass door offers plenty of natural light while keeping safety and heat retention top-of-mind.
Ambient Interior Lighting:

Adds to the tranquil sauna ambiance, enhancing relaxation and rejuvenation.
Easy Assembly Design:

Thoughtfully crafted for hassle-free assembly, letting you set up your wellness retreat in only a few hours without needing a contractor.
Natural Health Benefits:

It aids in detoxification, improves circulation, promotes skin health, and provides deep relaxation.
Durable and Low-Maintenance Construction:

The cedarwood construction maintains the sauna's longevity with minimal upkeep.
Effective Ventilation System:

Integrated vents maintain airflow, optimizing the sauna environment and ensuring safety.
Specifications
| | |
| --- | --- |
| Lumbers: | White Fir & Rustic Cedar |
| Capacity: | 2-person |
| Assembled Size: | 72″W x 47″L x 77″H |
| Interior Room Size: | 71″W x 39″L x 71″H |
| Shipping Weight: | 540 lbs |
| Shipping Size: | 41″W x 74″L x 48″H |
| Heater Size: | 4.5kw, 220v, 30 Amp requirement, hard-wire connect |
Order Almost Heaven Salem 2-person Standard Barrel Sauna today from MySaunaWorld.com. Shop now and indulge yourself!
Compact & Powerful
The Salem sauna is perfect for those with an eye for efficiency. Built to accommodate up to two people, this 6'x4' traditional sauna will be at home in any backyard or home gym. Its compact design brings the sauna experience to your door without compromising space. Tempered glass door with a long handle (stainless steel on the outside, wooden on the inside) with opposite-facing benches, stainless steel bands, hinges, and fasteners. The Salem sauna is available in light-colored White Fir or classic Rustic Cedar.
A Touch of Luxury!
Featuring a tempered glass door and ambient interior lighting, the Salem Barrel Sauna merges functionality with an unmistakable touch of luxury. Experience the timeless tradition of sauna bathing with the Almost Heaven Salem 2-person Standard Barrel Sauna. Whether it's to unwind after a long day, indulge in some self-care, or simply elevate your home spa experience, this sauna is a ticket to unparalleled relaxation. Embrace the warmth. Embrace wellness. Embrace the best of sauna experiences.