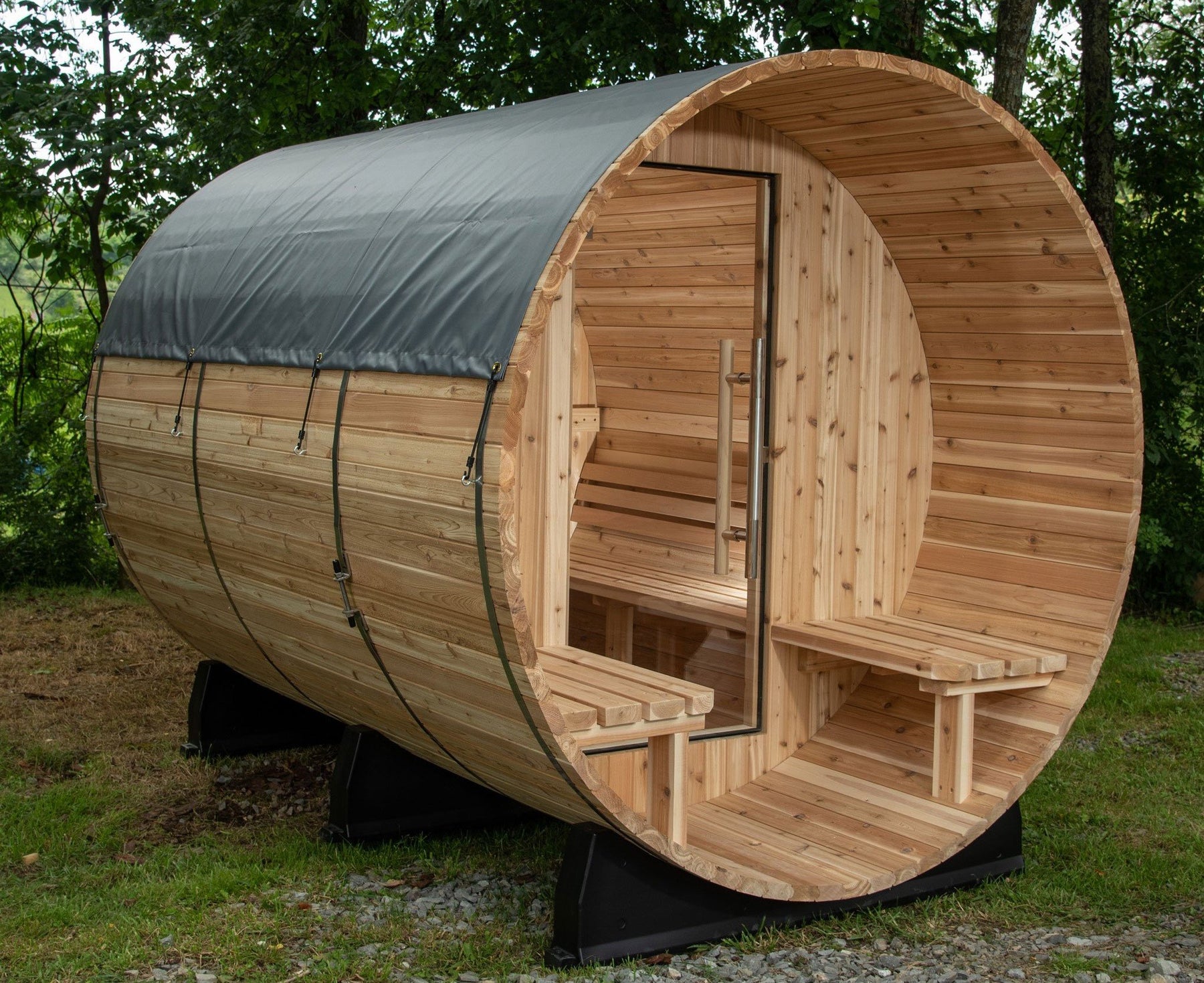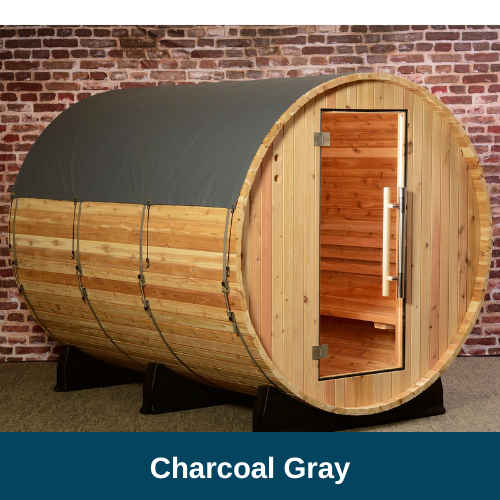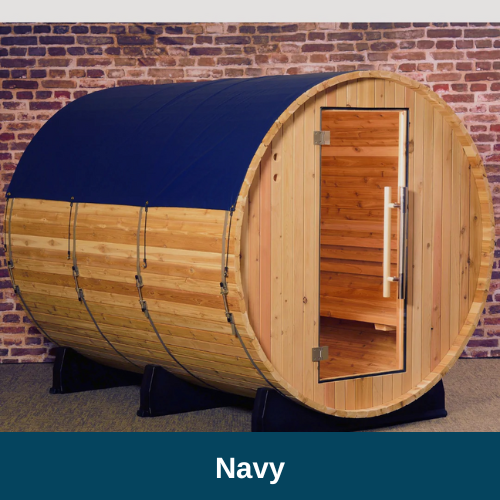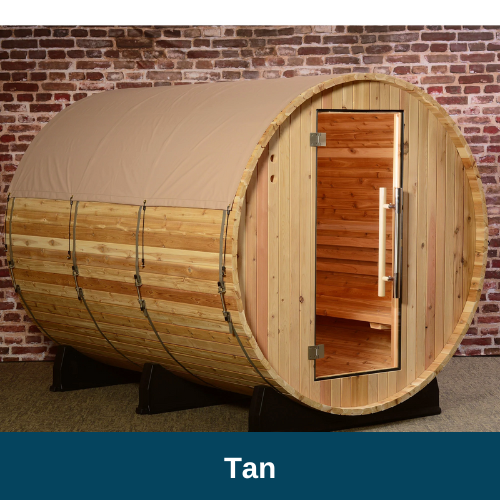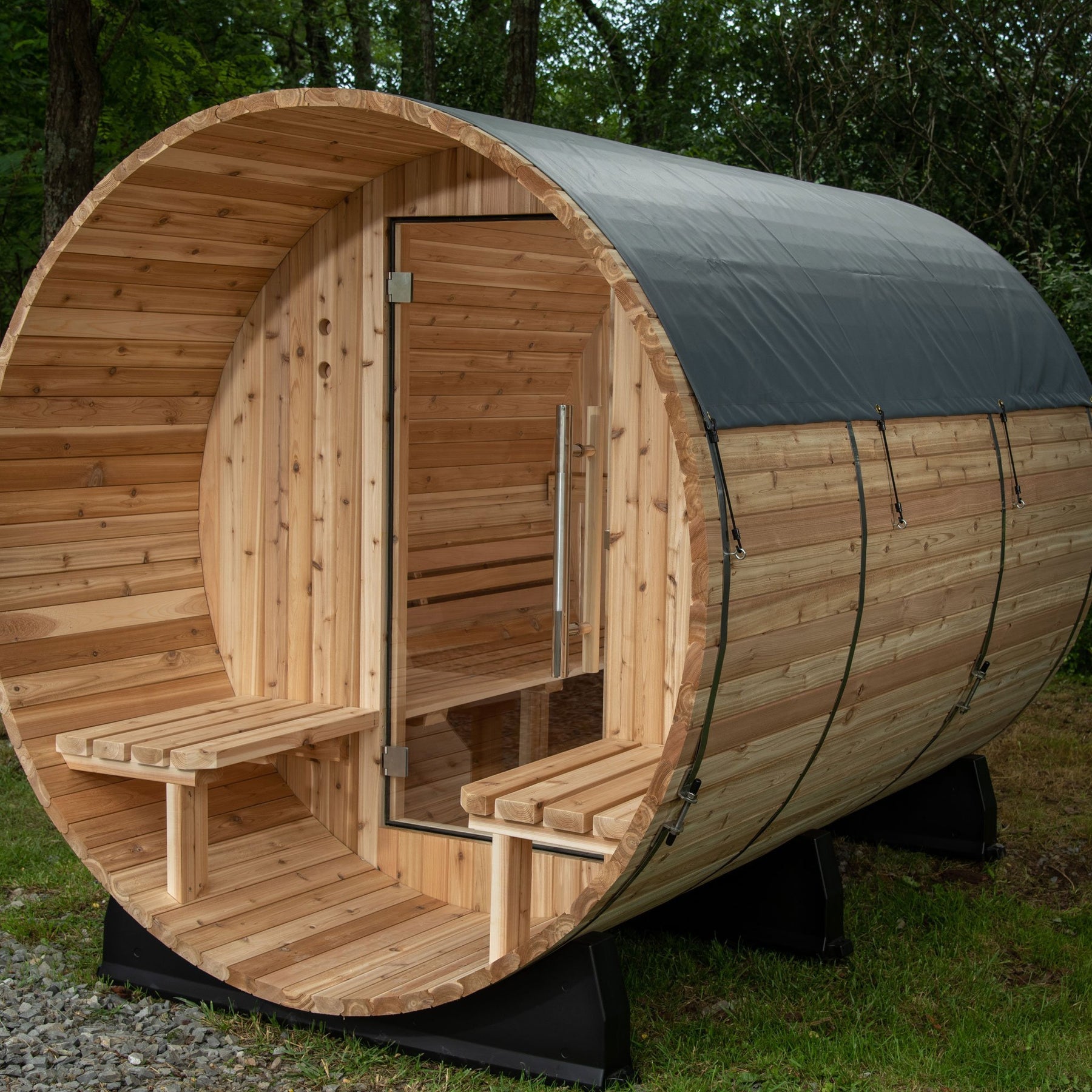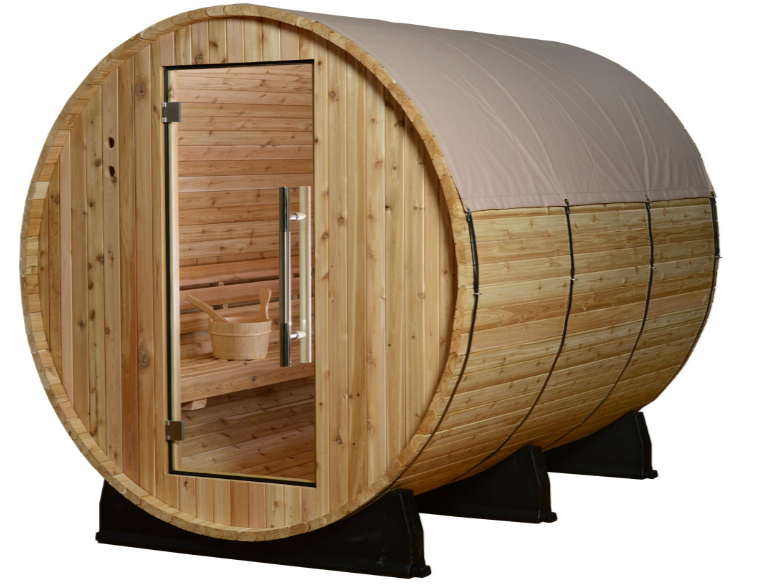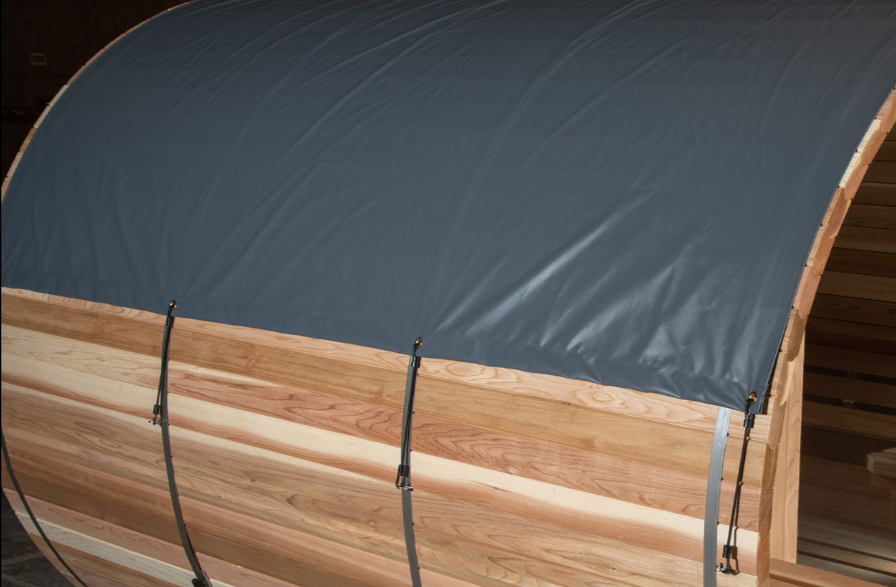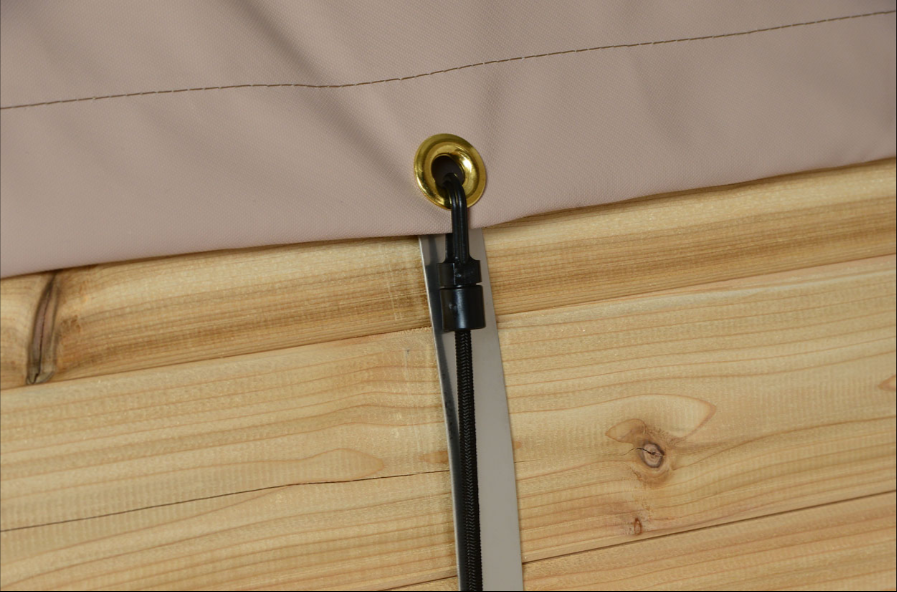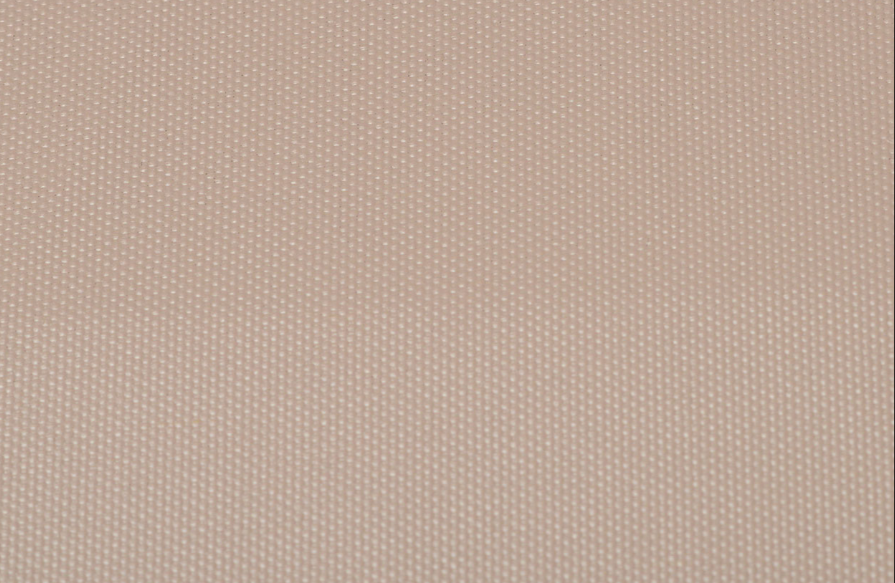 Barrel Sauna Rain Jacket
"Highly recommend Sauna World for purchasing a Sauna! We can say enough about Sauna World there customer support is great! Our Pinnacle Sauna from Almost Heaven is epic."- Abby Lapan
Accent your barrel sauna with our stylish barrel sauna rain jackets. Crafted with hand-sewn marine-grade canvas, the rain jacket is lightweight and can easily be installed or removed at a moment's notice. Each jacket securely fastens using bungees, which allows you to easily remove them whenever you want. 
The attractive rain jacket provides a completely UV-resistant and waterproof cover to help prevent any moisture from entering your barrel sauna.


The rain jackets come in tan, navy, and charcoal gray.
Protect Your Sauna
A Sauna rain jacket is a simple solution to protect your sauna from the elements, like rain, snow, or even excessive sun. It's waterproof, UV resistant, and very durable. And since it's made exclusively for Almost Heaven Barrel Saunas, it's really easy to put on with just a few simple clips. Using the sauna rain jacket, should be able to get years of enjoyment from your Almost Heaven Sauna, no matter what the weather is like.
Rain Jacket Specs
Comes in 3 sizes to fit your sauna: six foot long, eight foot long, and extra long (designed specifically for Grandview and Lewisburg saunas). Also is available in 3 colors to fit your preferred look: tan, navy, and charcoal gray.
Easy to set up and does what a raincoat should do
Thank you so much Perry! Please visit us again.
My rain jacket did not fit properly but they were conscientious and refunded the money...On the other hand...
The sauna is absolutely the best thing ever and I have and recommend a cold plunge by it to cool off and then go back in for more! I'm hooked!
Extremely disappointed in my rain tarp….too long and only covering about a third of the girth. My sauna is wood fired and out in the boonies..so when I got it I knew I was going to have to cut it to fit around the chimney.
Turns out it's at least 2 feet too long so there's a big ugly overhang. It did keep the snow off last week but when I wrote in about the wrong size being sent (A mistake on their end parentheses they said because it was cut I was SOL… Was hoping their guest service was a little more considerate… It was over $500