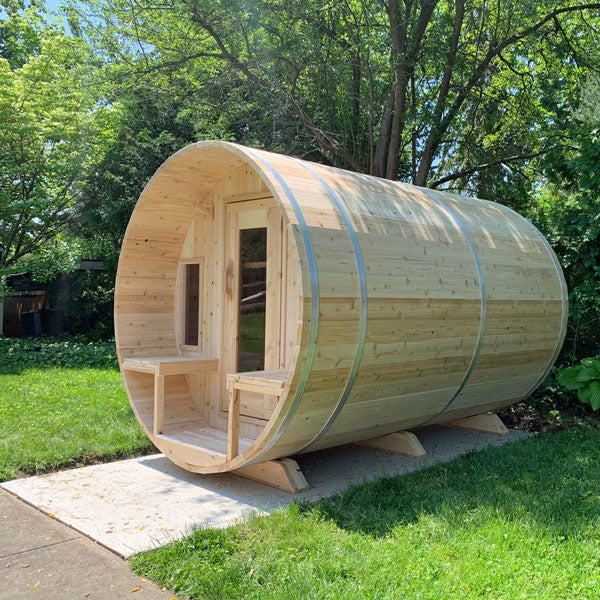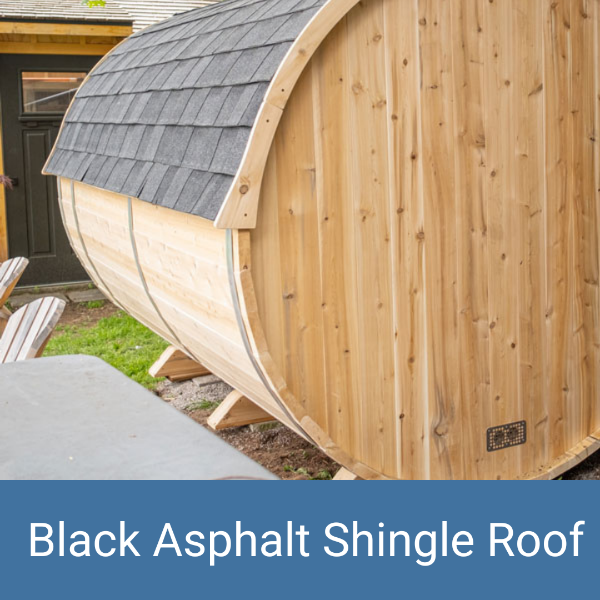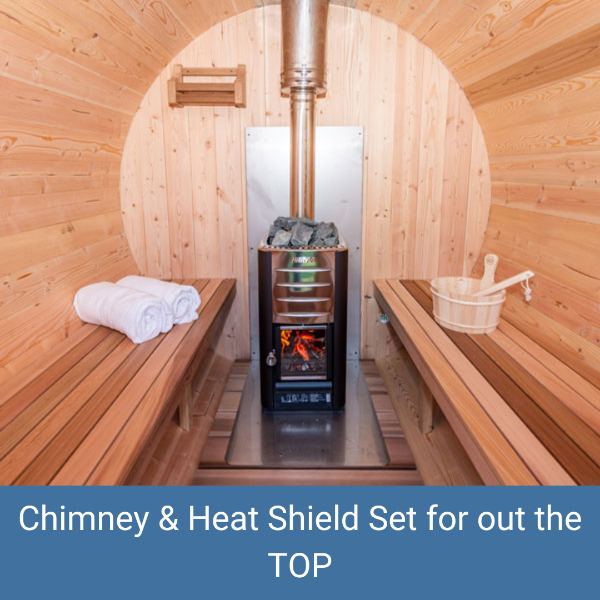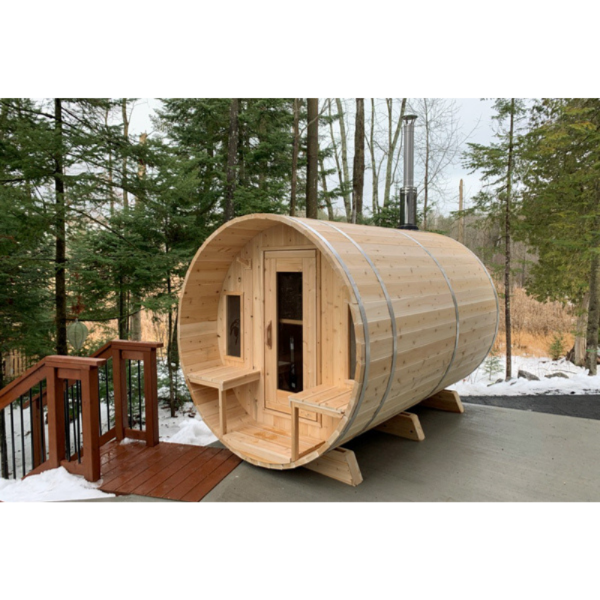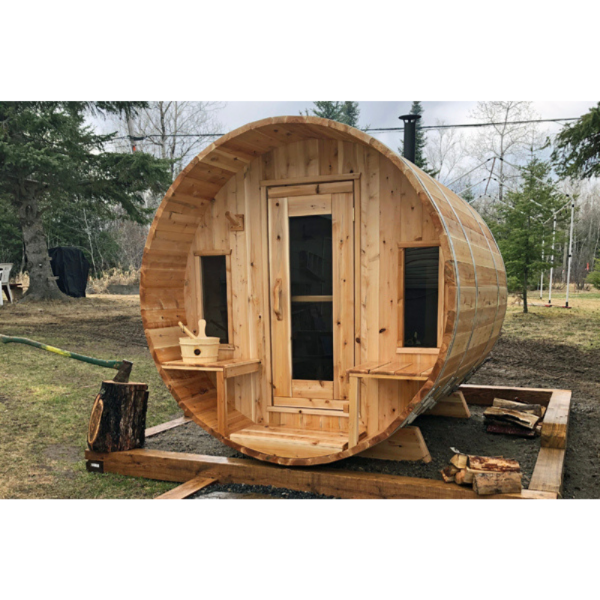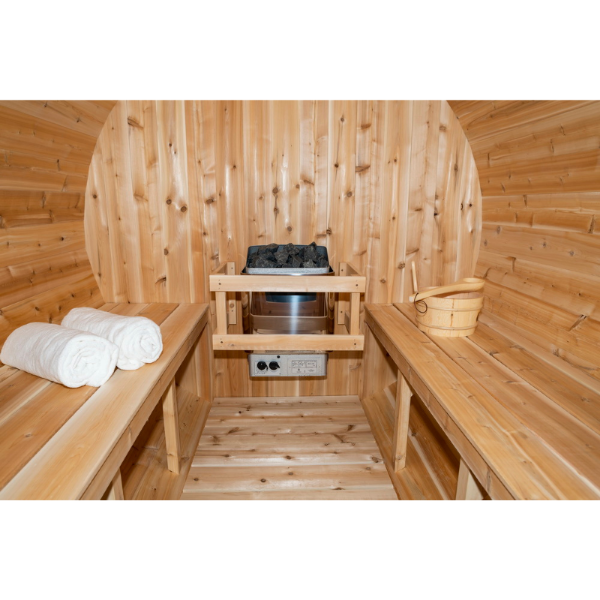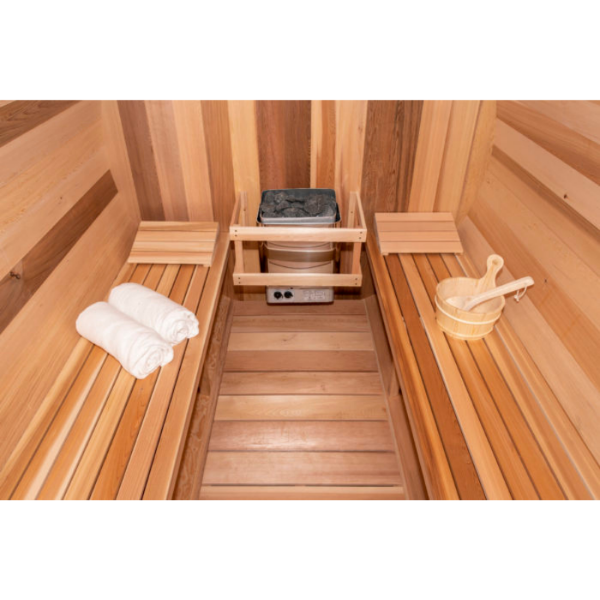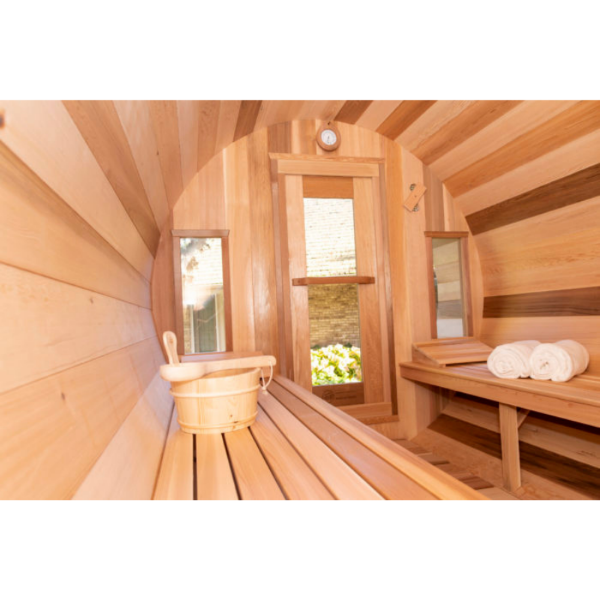 Dundalk Leisure Craft Canadian Timber Tranquility CTC2345
Canadian Timber Tranquility CTC2345
This Canadian Timber Tranquility Barrel Sauna with 45cm Porch is handcrafted from either Western Cedar & Hemlock alternated around the circumference to create a unique and vibrant appeal or the Standard White Cedar that we use in all other CT models.
This Sauna kit comes with solid cedar cradles, aluminum bands with stainless steel hardware and is packaged in a ready to assemble kit. The round concept of the barrel sauna make it unique and very efficient to heat as well as encourages proper air flow during sauna use.
Features
Front Porch. This model includes a 45cm front porch with 2 windows.
Removable Floor. This model includes a removable flat floor.
Aluminum Bands. Features Aluminum Bands with Stainless Steel bolts for tightening.
Solid Wood Benches. 

Includes Solid cedar benches that are wide enough to lay down or comfortable to sit up.
 RESOURCES

Canadian Timber Tranquility
The Canadian Timber Serenity Sauna is made with Eastern White Cedar, sustainably sourced and graded to meet the highest standards for long-lasting sauna construction.This model includes solid cedar benches that are wide enough to lay down or comfortable to sit up and a 45cm front porch (about 1'5" wide) with 2 windows. Complete ready-to-assemble kit plus directions ensures you can easily set up your sauna without hassle or headache.
Tranquility Special Features
The Canadian Timber Tranquility Sauna includes opposite facing benches on the side walls and a flat floor. This sauna is available in one size: 2m x 3m (approximately 6'6" x 9'10"). For a smaller size (less length), click below for the Serenity model. Choose from a wood burning heater or an electric sauna stove. Like all Canadian Timber Saunas, the Tranquility includes a 3-Year Residential Warranty.
Hi Brent, thanks for the review, we appreciate it! Please feel free to visit us again if there's anything we can do for you in the future. Enjoy your sauna for many years!