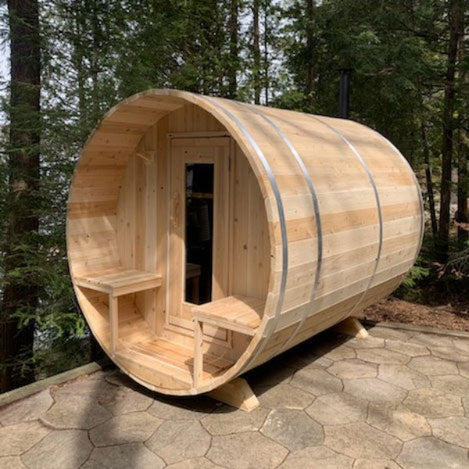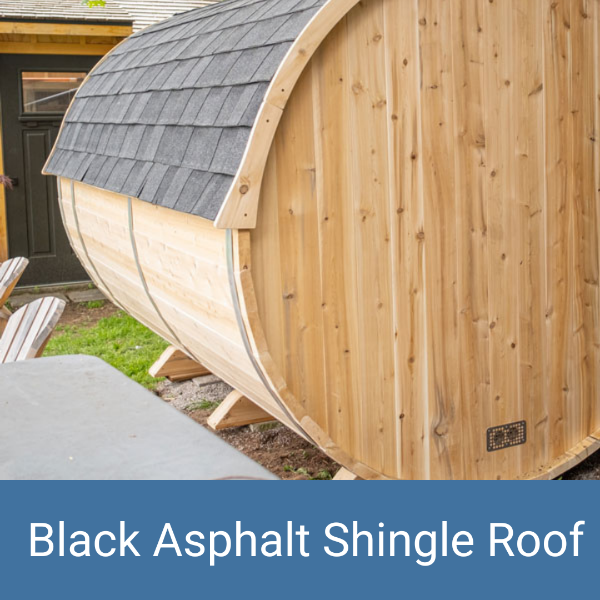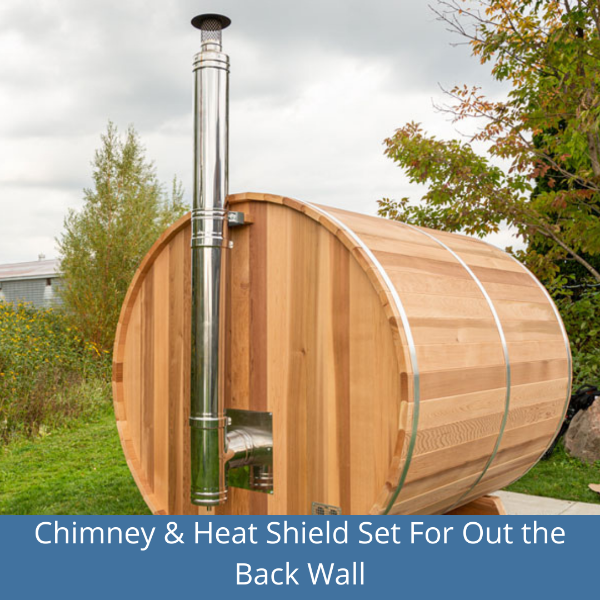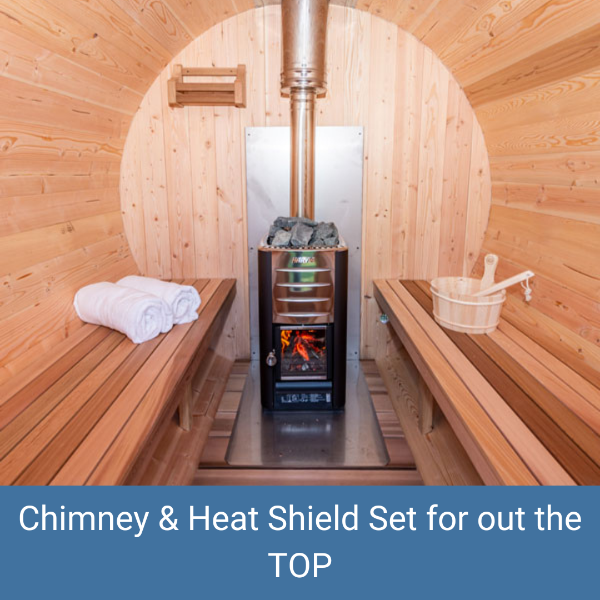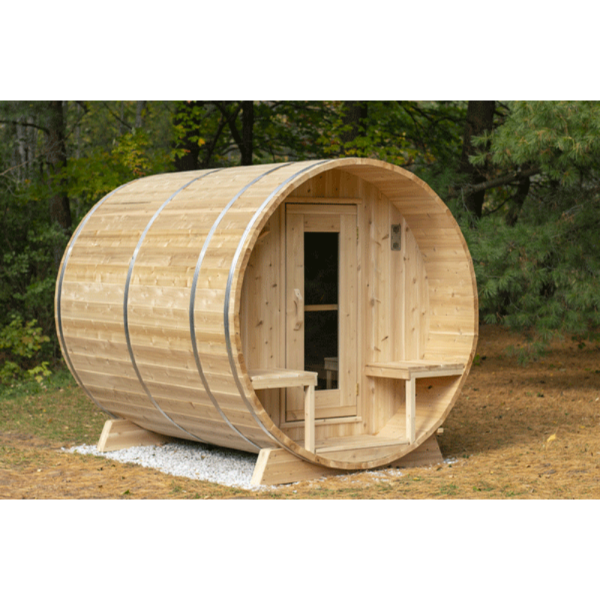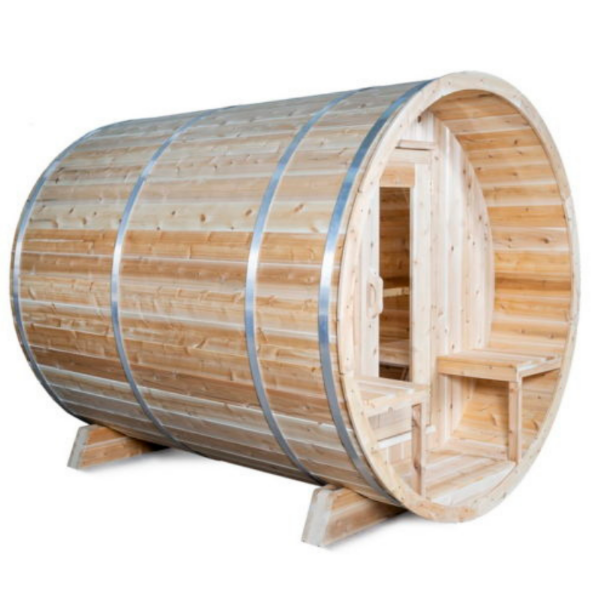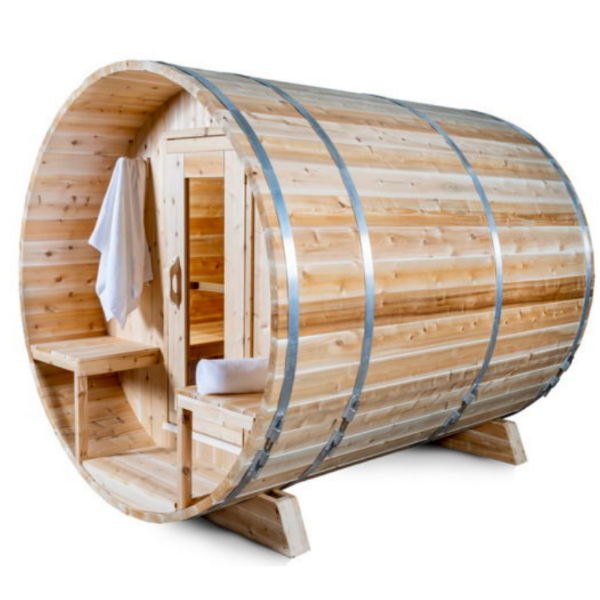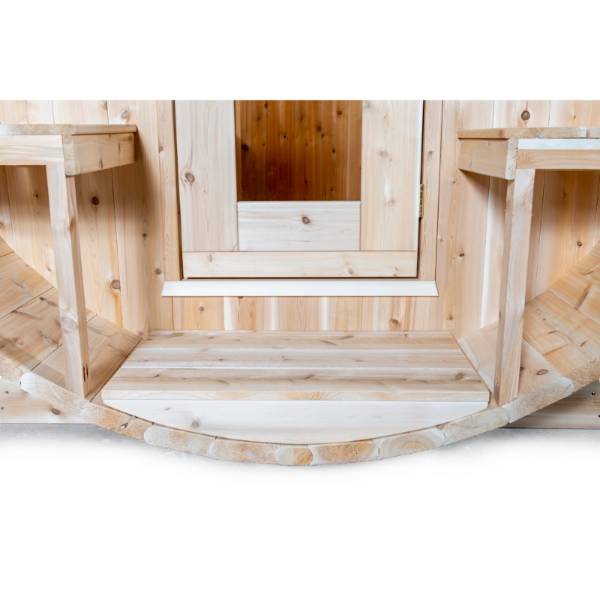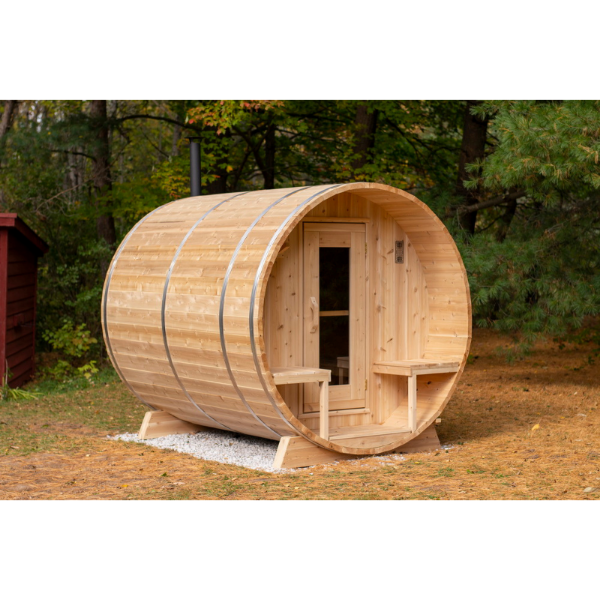 Dundalk Leisure Craft Canadian Timber Serenity CTC2245W
Canadian Timber Serenity
This Canadian Timber Collection Sauna by Dundalk LeisureCraft is handcrafted from Eastern White Cedar that is lighter in color and has tight knots in the wood. The door is 5mm bronze tempered glass with wooden frame and pre-hung on the front wall for easy installation. This Sauna kit comes with solid cedar cradles, aluminum bands with stainless steel hardware and is packaged in a ready to assemble kit.
This model features a built in front porch with benches so you have a cooling down area on the outside of the sauna as well some protection from the front door when it is opened during sauna use. The round concept of the barrel sauna make it unique and very efficient to heat as well as encourages proper air flow during sauna use.
Features
Front Porch - 45cm Front Porch with benches included in with this model.
Aluminum Bands - Marine Grade Aluminum Bands with stainless steel bolts to tighten.
Sturdy Bench - Sturdy Bench Design for sitting up or laying down.
Eastern White Cedar - Sustainable Sourced Eastern White Cedar
Flat Floor Included - Flat Floor Included with Canadian Timber models.
Resources
Canadian Timber Serenity
The Canadian Timber Serenity Sauna takes the beloved Dundalk Leisure Craft Barrel Sauna shape and combines it with beautiful light-hued eastern white cedar. Showing off light brown coloration and tight knots in the wood, white cedar is also durable and resistant to decay. This model comes with a covered front porch to cool off in between sauna sessions. Want a larger size? Click below to check out the Tranquility.
Serenity Special Features
The Canadian Timber Serenity Sauna includes opposite facing benches on the side walls. Flat Floor is included with all Canadian Timber models.This sauna is available in one size: 2m x 2m (approximately 6'6" x 6'6"). The porch is 45 cm, or about 1'5" wide. Choose from an electric heater or a wood burning stove. Like all Canadian Timber models, this one includes a 3-Year Residential Warranty against rare defects in materials or workmanship.