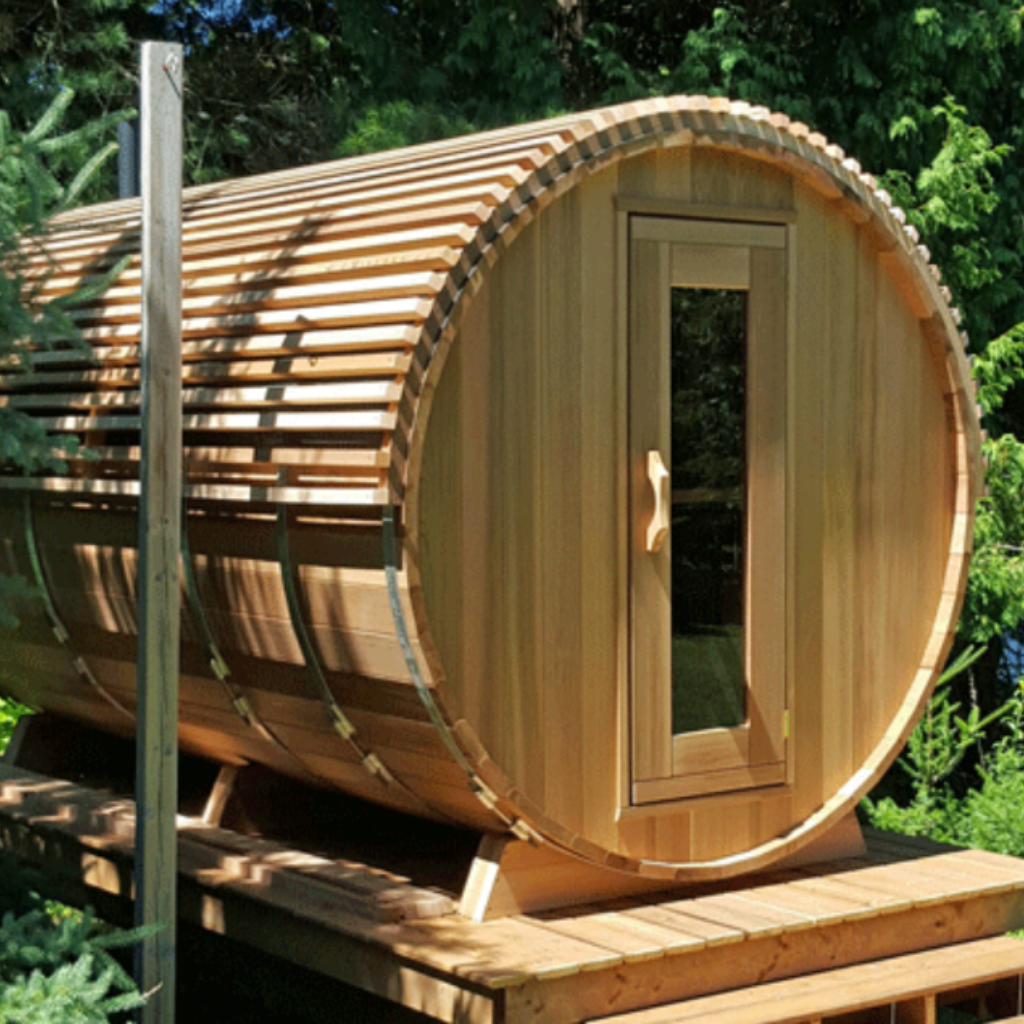 Dundalk Leisure Craft Cedar Roof with EPDM Rubber
Sauna Option:
Clear Western Red Cedar Barrel Sauna
Roof with EPDM Rubber by Dundalk Leisure Craft
The rubber roof options add extra protection for water on the inside.
Extend Your Sauna's Life
Dundalk Barrel Saunas are made to last. But if you live somewhere with a lot of snow and rain, you might want some added protection. In that case, it's worth it to get a slatted cedar roof with EPDM Rubber for your barrel sauna.
EPDM Roof Details
The rubber is waterproof and durable adding extra protection against the elements, and the cedar slats add some visual interest and appeal. And since it's designed specifically for any Dundalk Barrel Saunas, it's very easy to take on or off.