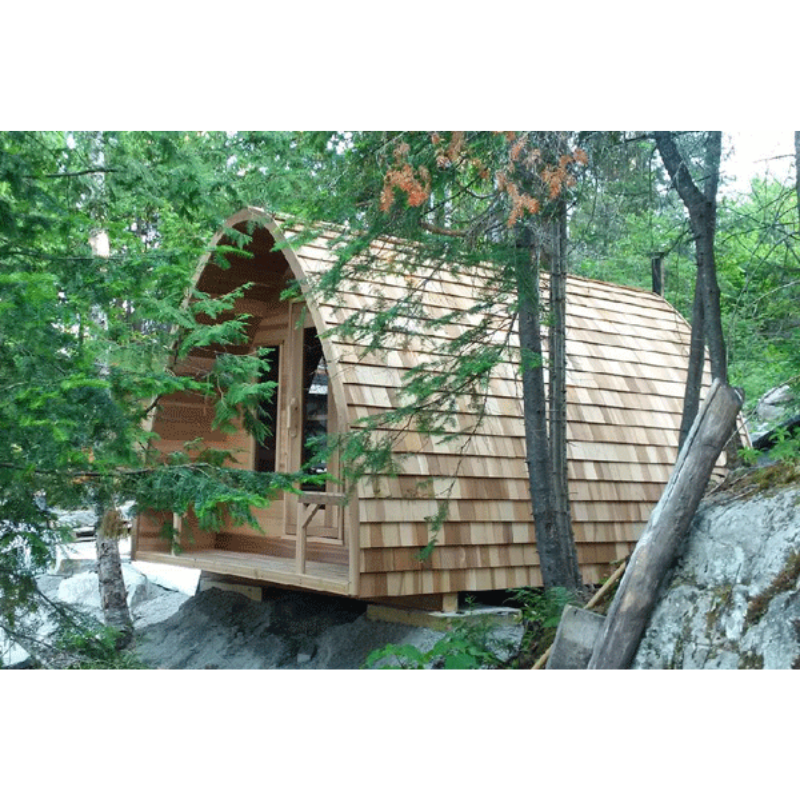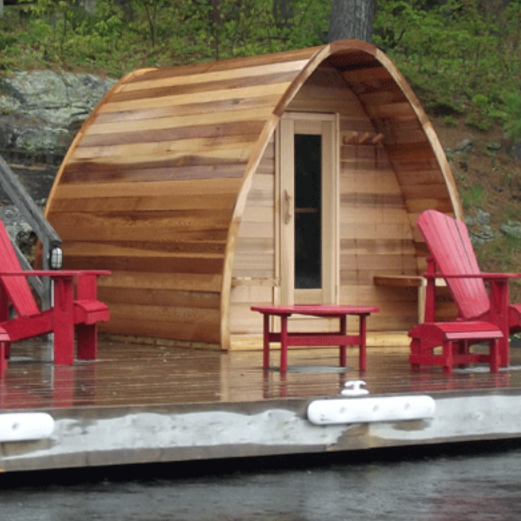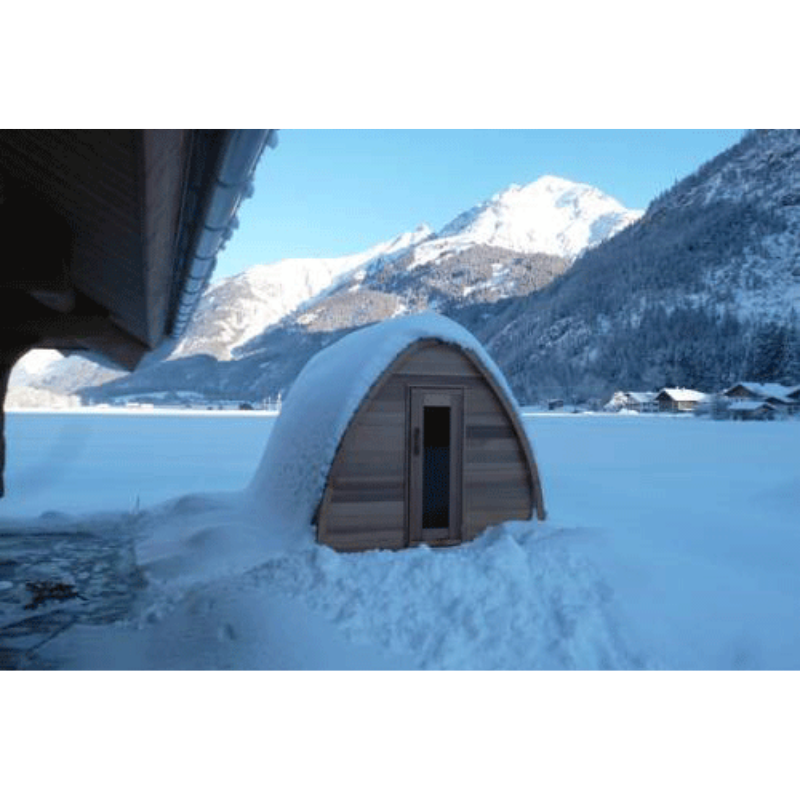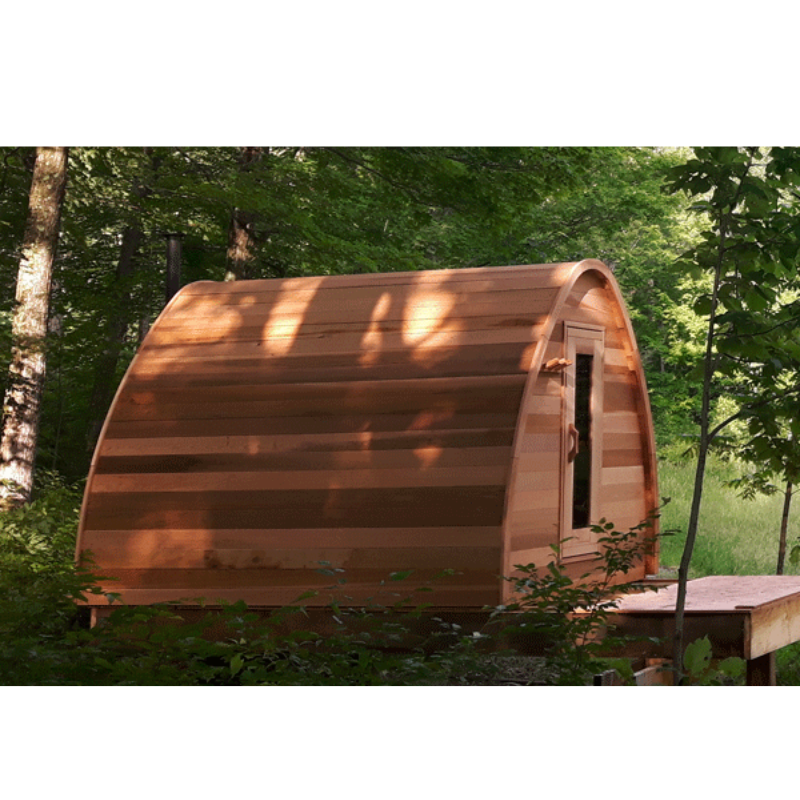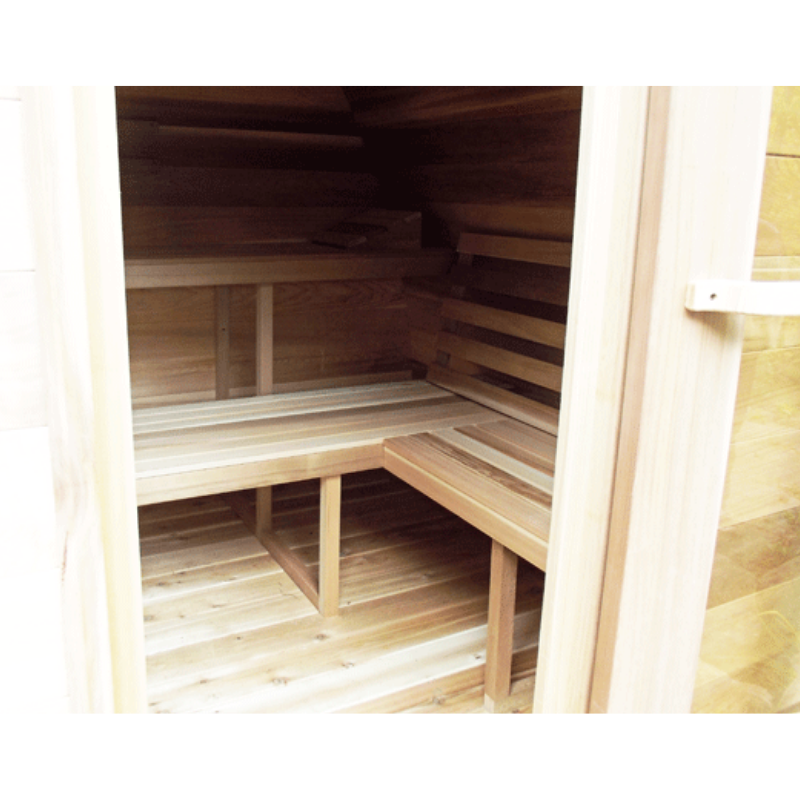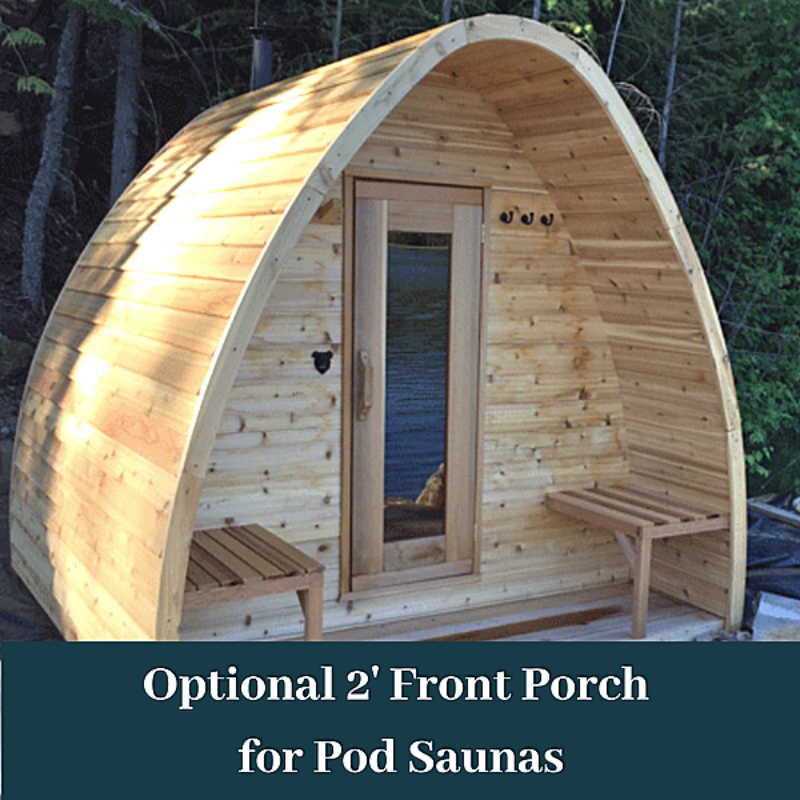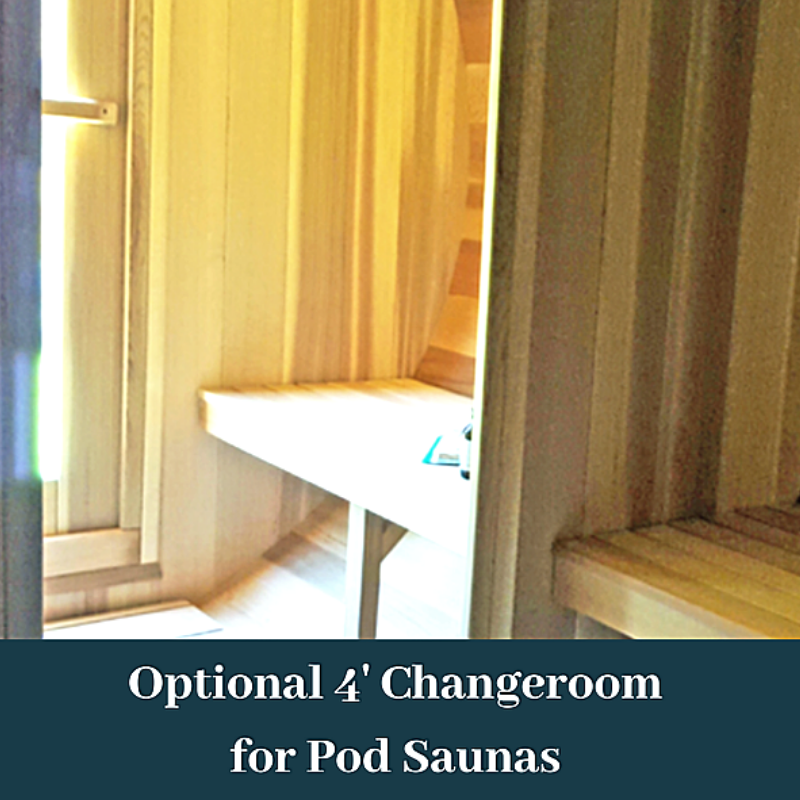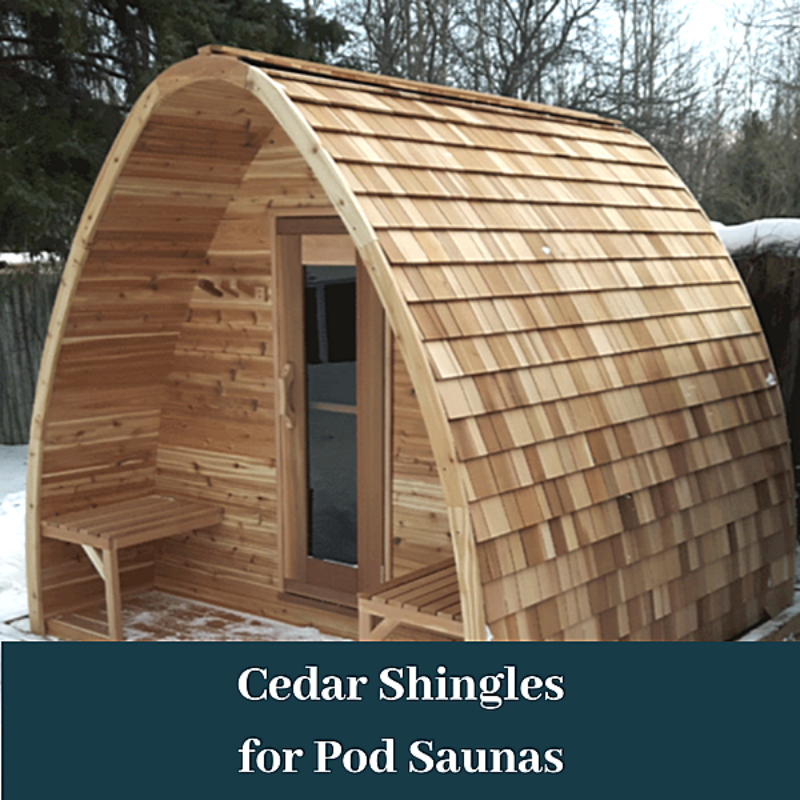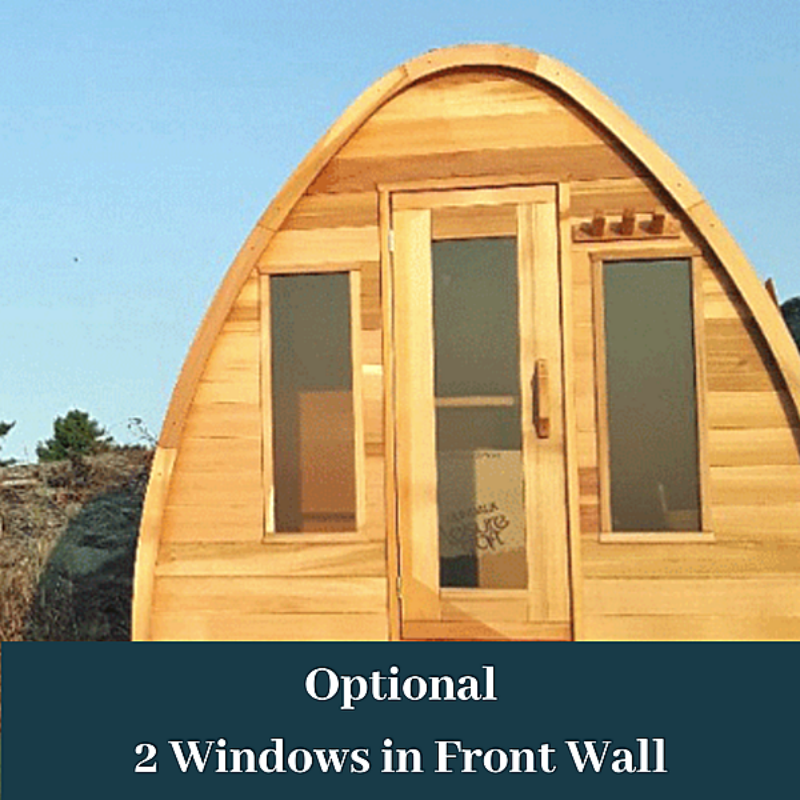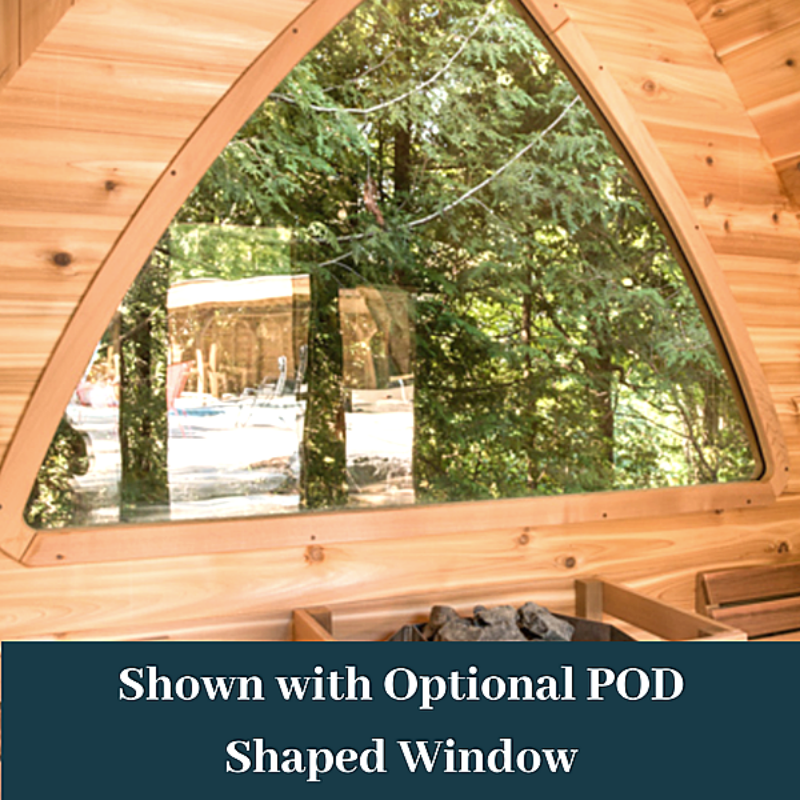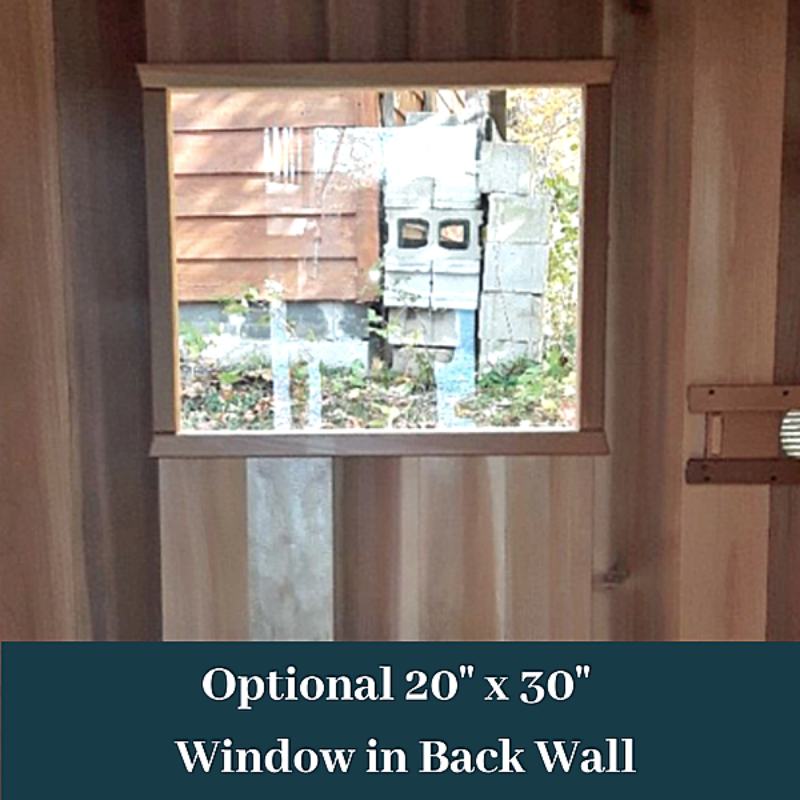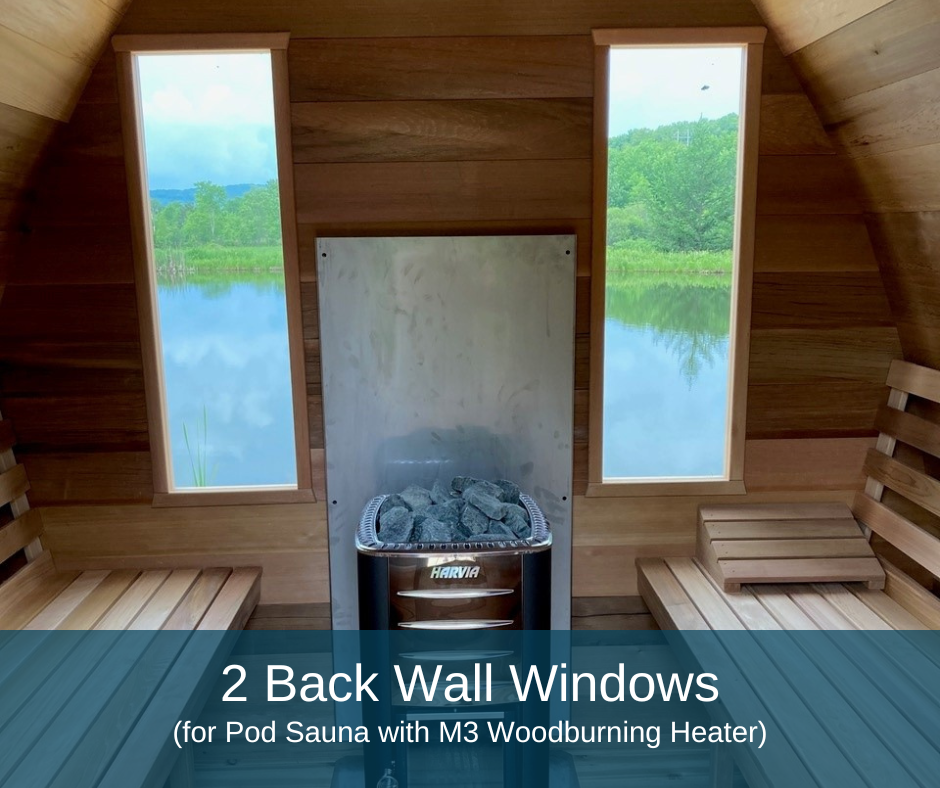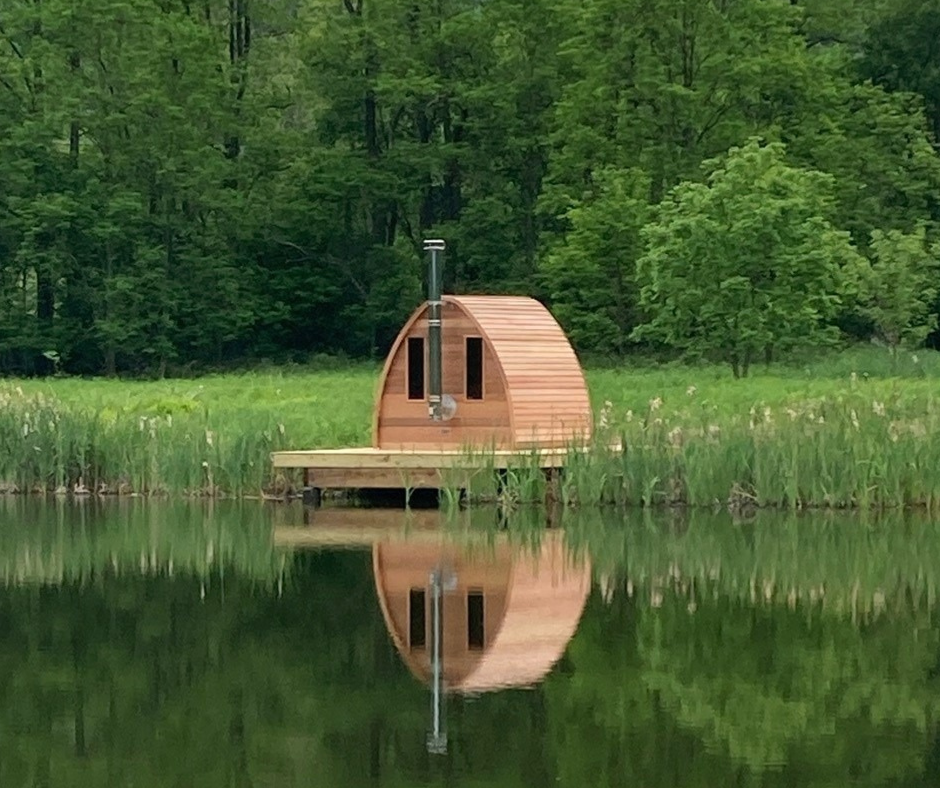 Dundalk Leisure Craft Clear Cedar POD Sauna
Heater Options:
Designer B Electric Heater - 8KW
Clear Cedar POD Sauna
These organic rain-drop shaped outdoor saunas are the newest sensation to hit Canada. The extra head-space and wonderful design comes in various sizes and in Clear Western Red Cedar with endless options so you can customize your own outdoor sauna.
With your Outdoor POD Sauna you must either order bevel siding or cedar shingles to make the finished product water tight. You can order the kit without an extra roofing material but it is recommended that you install your own asphalt shingles or other roofing material on top yet.
Saaku Electric Sauna Heaters are manufactured by TyloHelo Inc. The Saaku CP models have the control built in the front base. The mixes a combination of durable non-rusting components; including galvanized baffles and a pristine stainless steel shell. The Saaku is standard with our Cabin Saunas, POD Sauns and Barrel Saunas. The built in control is more convenient with the pre-fab solid log construction. Saaku saunas comes with a 50 lb. box of rocks. Saaku sauna heaters are ETLc approved.
Features
Solid Wood - Solid Wood floor and walls with full tempered glass door.
Benches & Backrests - Clear red cedar sauna benches with angled backrests.
Tempered Glass Windows - All of our saunas have bronze tempered glass windows and doors.
Easy to Assemble - Ships in an easy to assemble kit with quality assembly instructions. 
Resources
Assembly Video
Product Education Video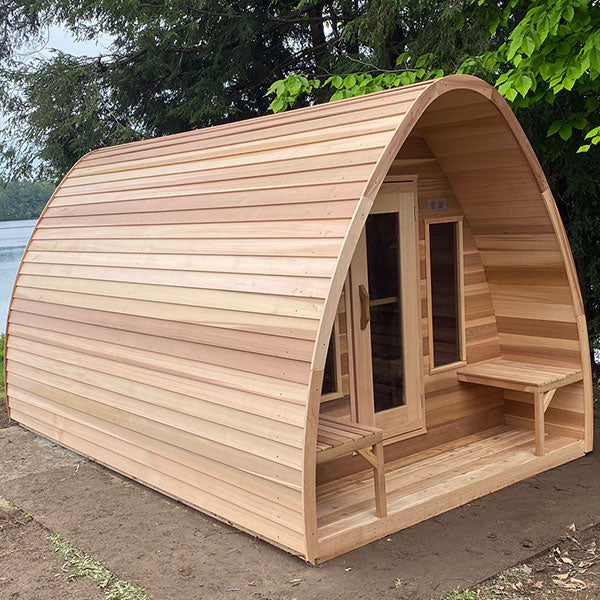 Organic Rain Drop Sauna
You'll love the addition of this gorgeously organic structure to your outdoor space — the unique, rain-drop design means more headroom for you, and the durability of the Clear Western Red Cedar ensures its classic beauty will last a lifetime. Plus, the POD Saunas feature a triple layer roof for additional insulation, protection, and longevity. Plenty of sizes to choose from: comfortably fit up to 4 people in the 8' x 6,' or select up to 8' x 8' if you prefer additional space. Want the POD in Knotty Cedar? Click here. Want a slightly smaller size? Go Mini.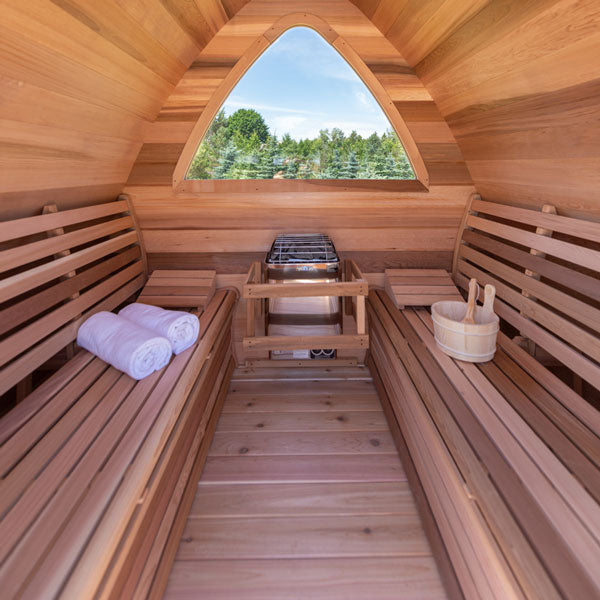 POD Sauna Customizations
Enjoy customizing a unique POD Sauna that will perfectly fit your needs and add value, charm, and function to your outdoor space. Add a 4' Changeroom, 2' Porch, front windows or a back window to the back wall. When it comes to heating your sauna, select between an electric sauna stove (Harvia KIP Electric heater) or a wood-burning heater (M3 Wood Burning Stove + Chimney Kit). Both are safe to make steam and will heat your sauna up to 195°F in less than 1 hour.
I like the sauna design, but I think the quality control leaves a bit to be desired.
I'm missing 4 pieces of clear siding. I also don't have the wooden stove guard that I see in the instructions. I had to improvise the little ledgers that go under the benches, I was missing two of those.And the back rests had staples that were misses and needed to be clipped off before it cut someone. In addition, the whole in the back wall for the stove pipe was not cut, I don't know if that's by design but it was pre cut in the instruction manual. Not all of the pieces were clear of knots.
Aside from all that it's a good looking building. You had better be a little construction savvy if you want to be able to put it all together though.
Hi James, thanks so much for the feedback. Sorry about the issues with delivery, I know we've got the replacement pieces out to you, but if you ever need our help, please let us know!
We hope you enjoy your new sauna for many years to come.