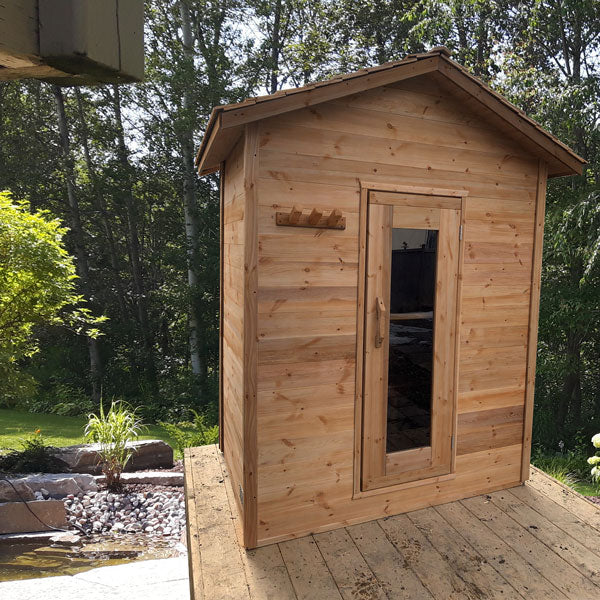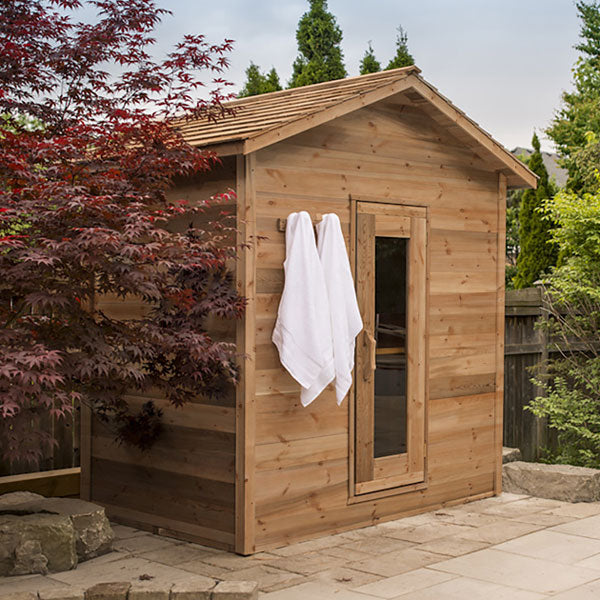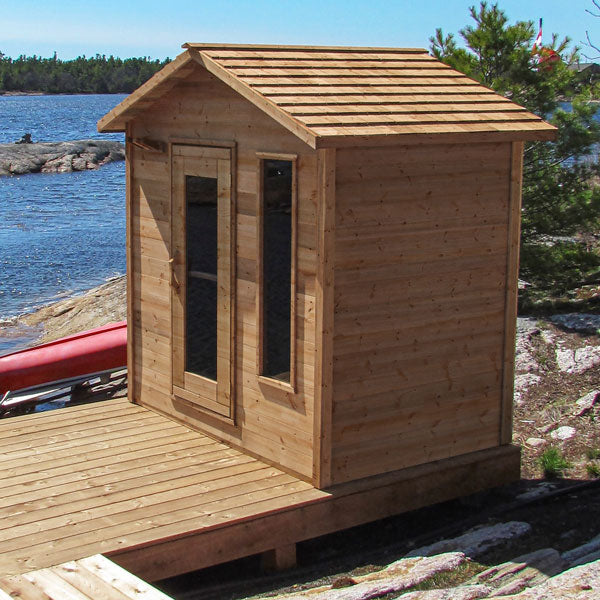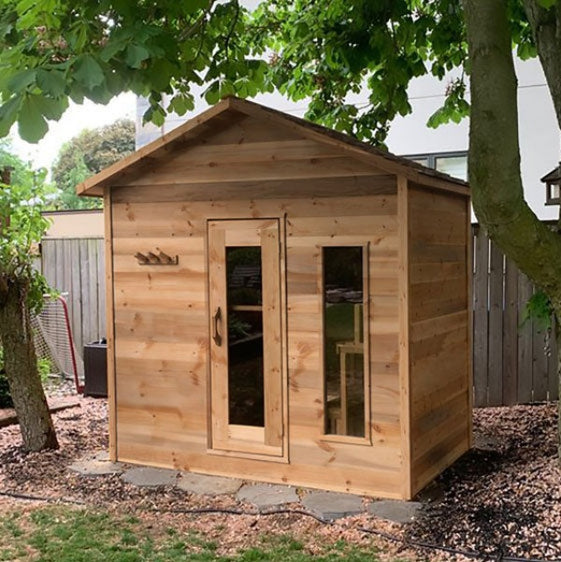 Dundalk Leisure Craft Knotty Cedar Outdoor Cabin Sauna
Heater:
Designer B Electric Heater - 8KW
Another sauna, another shape!
Dundalk LeisureCraft Cedar Cabin Saunas bring all the beauty, functionality and experience of our classic barrel saunas, but in the cabin format some of our customers prefer. Larger sizes come with 2 tier bench seating and bronze tempered glass in the door. The outdoor cabin saunas fit perfectly on your deck or backyard patio or on your dock.
RESOURCES
Thank you, Mandana! We enjoyed working with you. Please visit us again!