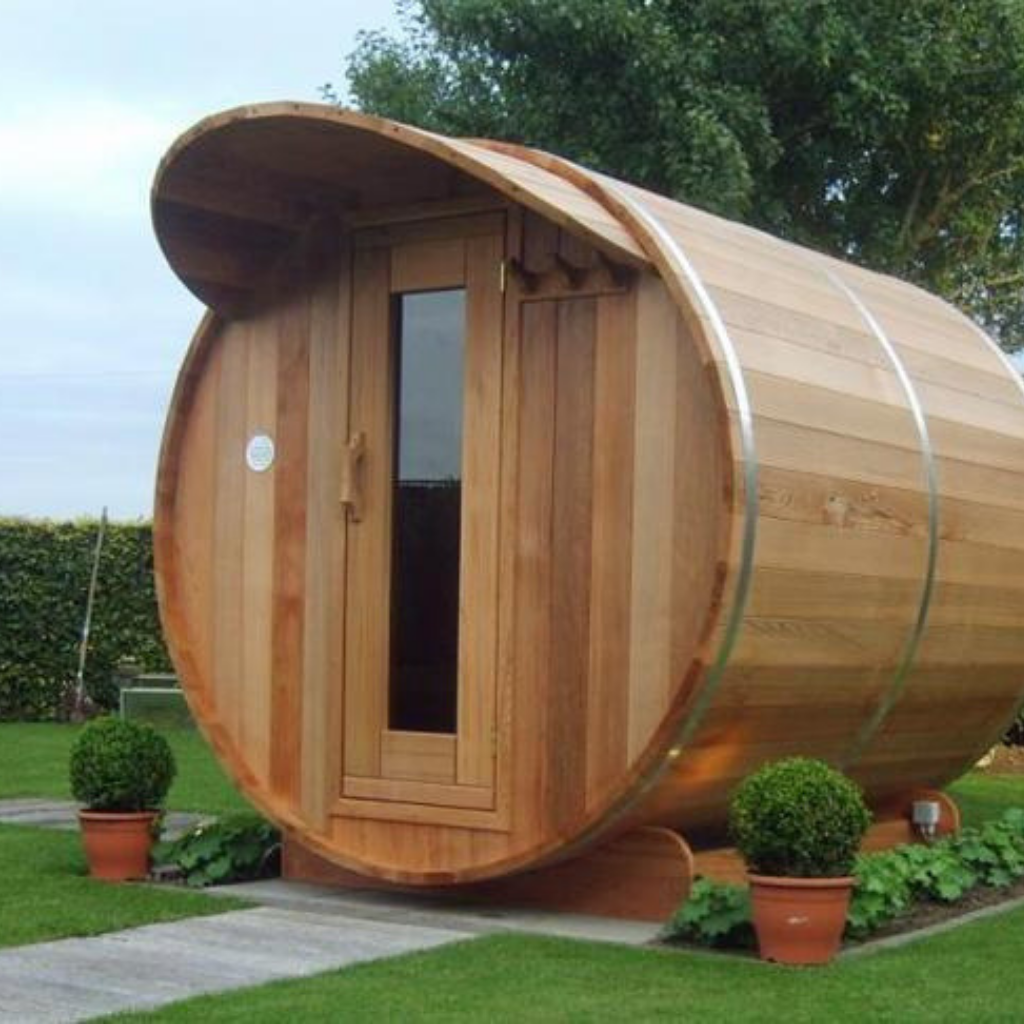 Dundalk Leisure Craft Overhang Cove on Front
Sauna Options:
Clear Western Red Cedar Barrel Sauna
Overhang Cove on Front by Dundalk Leisure Craft
Overhang Cove on the front wall above the door, keeps the rain and snow away from the open sauna door.
Extra Protection
An overhang cove is a cedar roof extension that covers the entrance of your sauna. This protects you from rain or snow as you get in and out of the sauna.
Overhang Cove Specs
Constructed of sustainably sourced clear red cedar, can be included on all barrel saunas by Dundalk Leisure Craft.