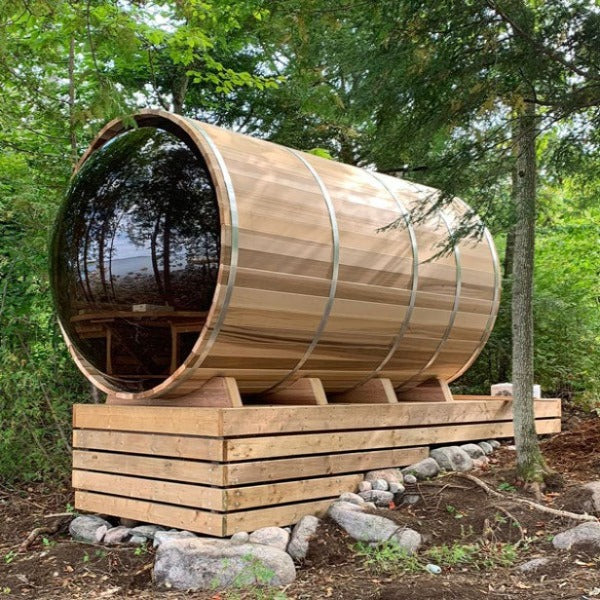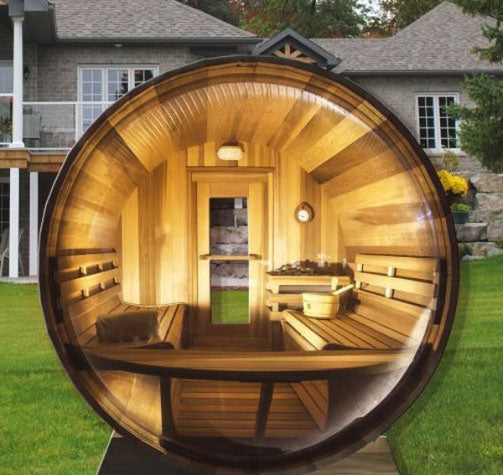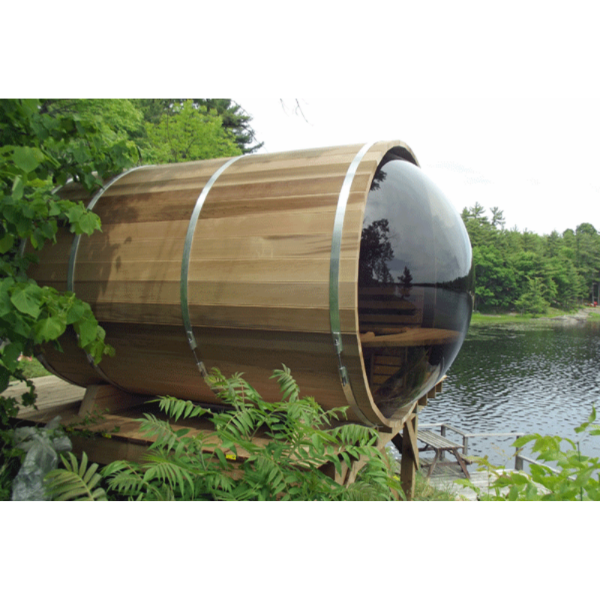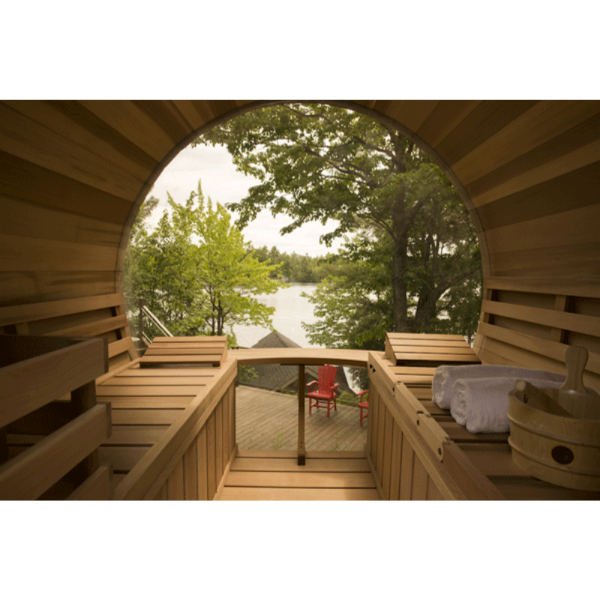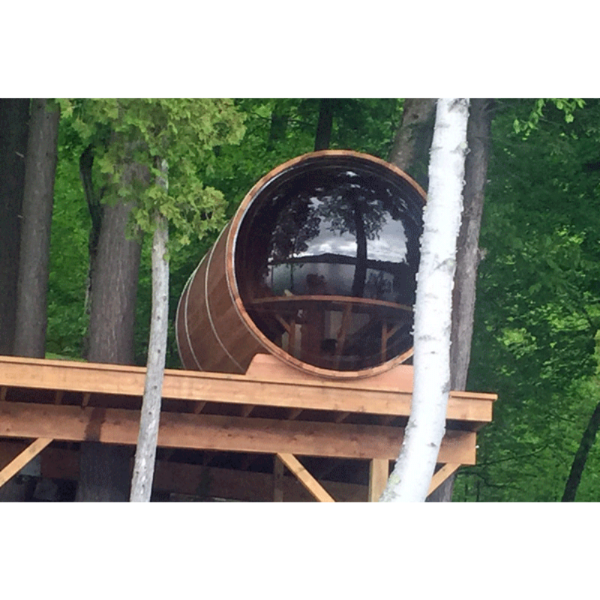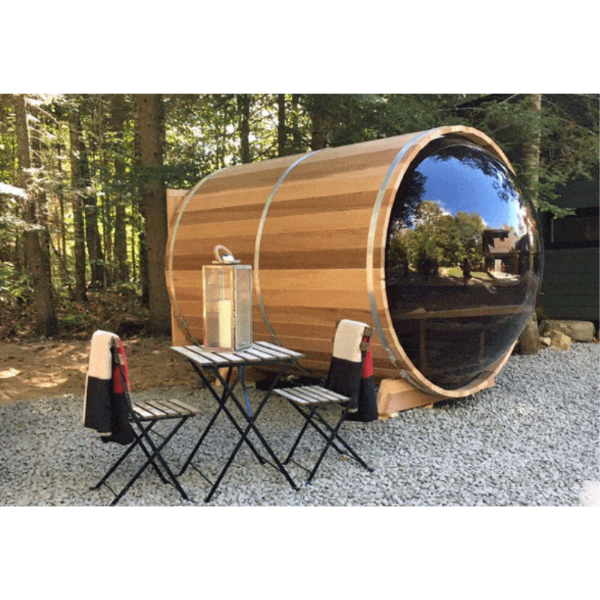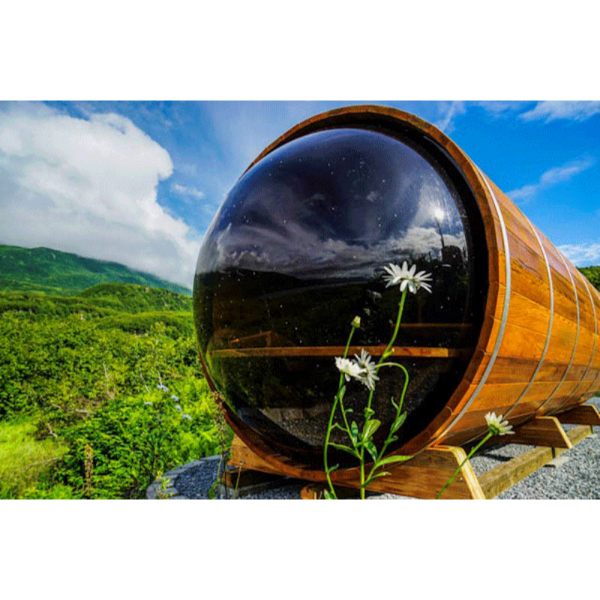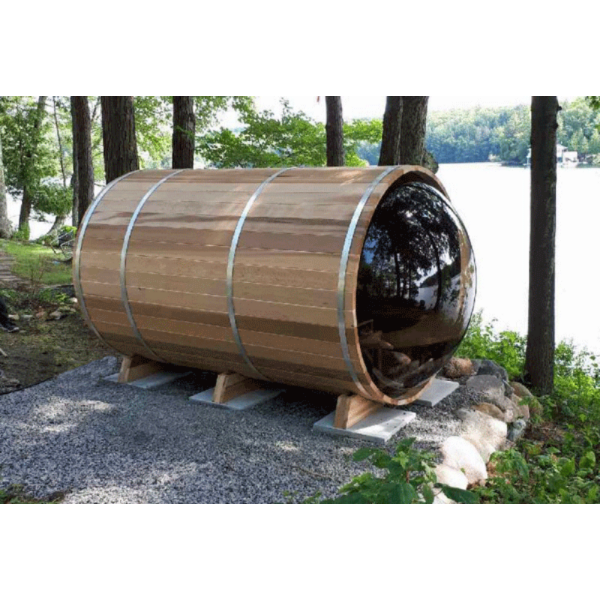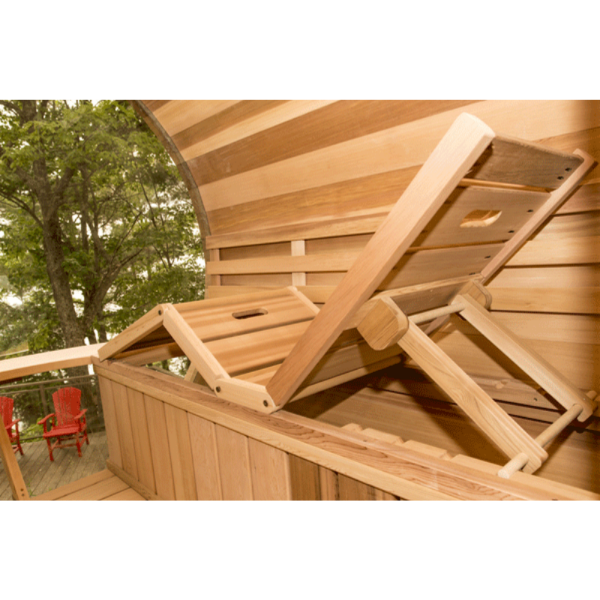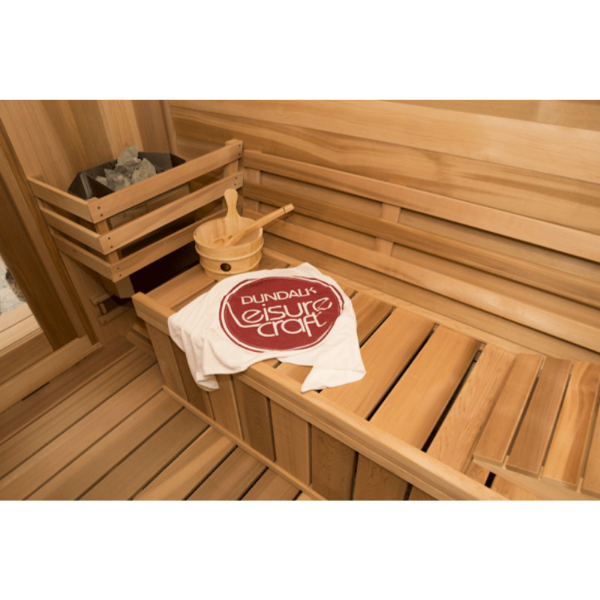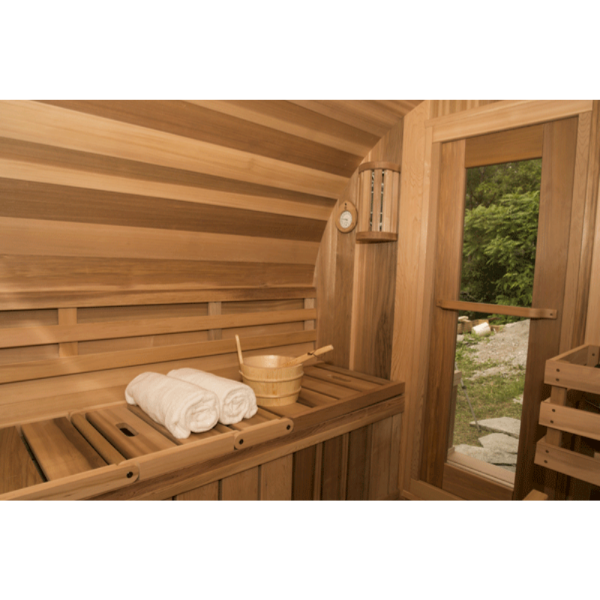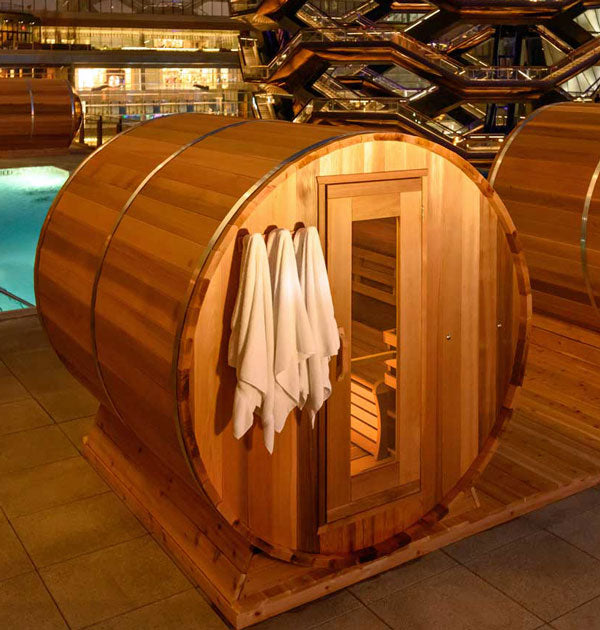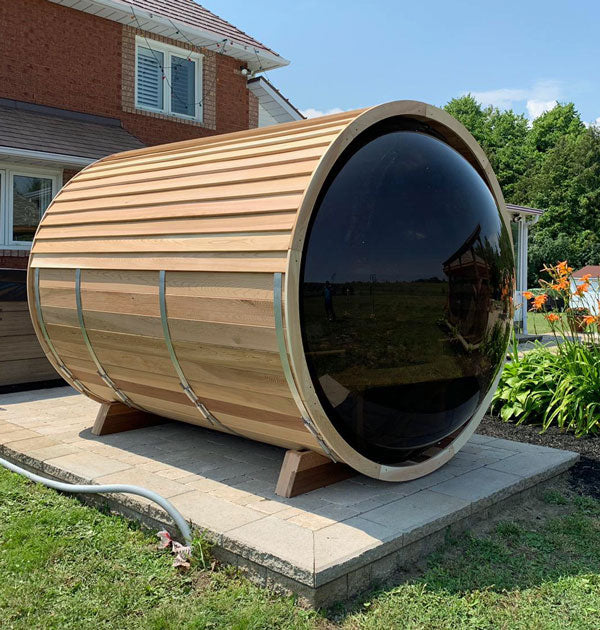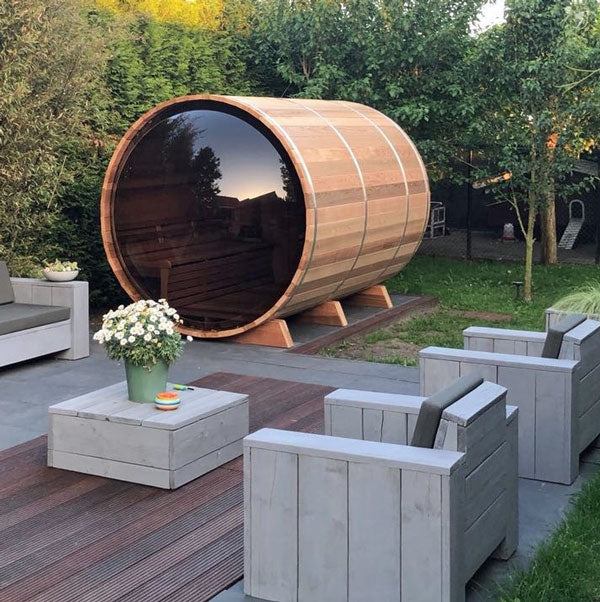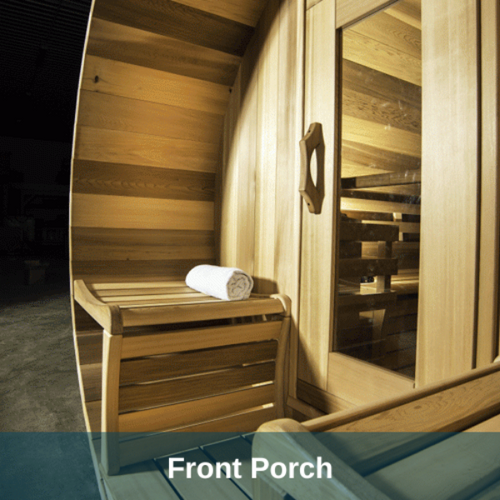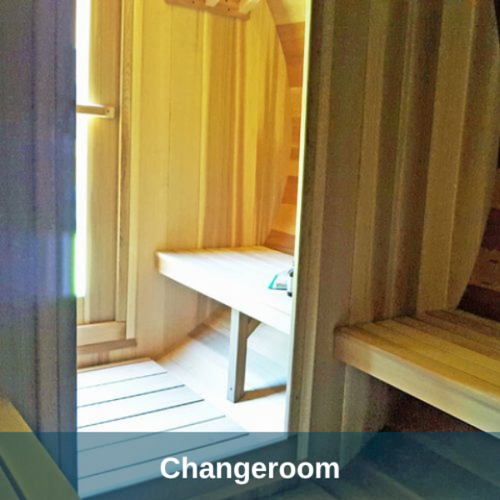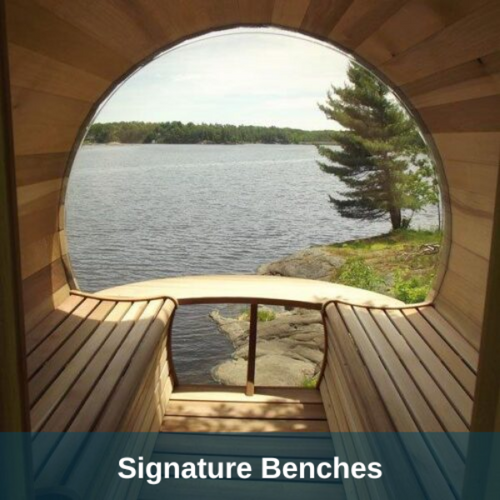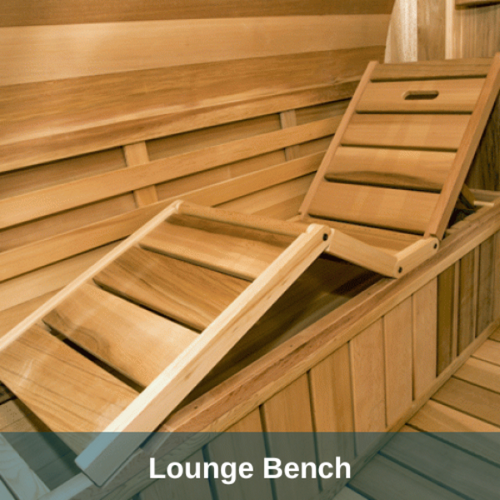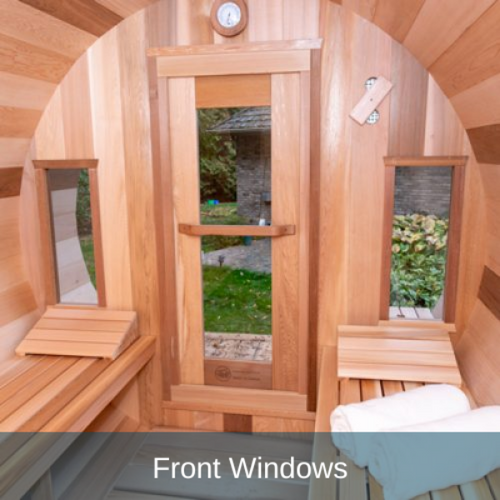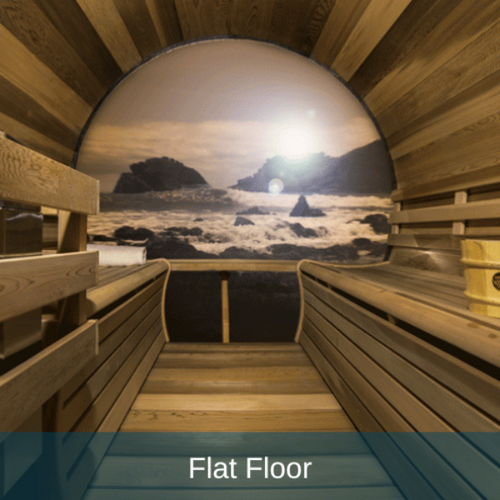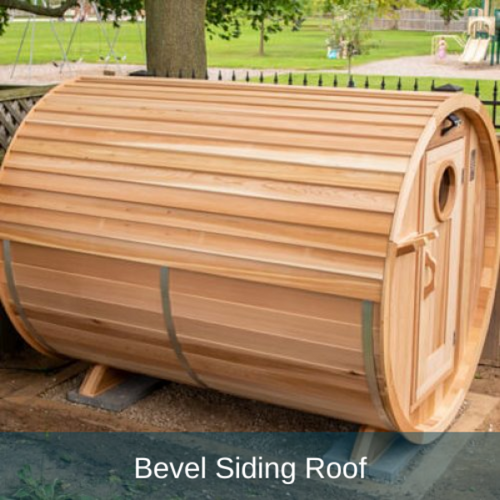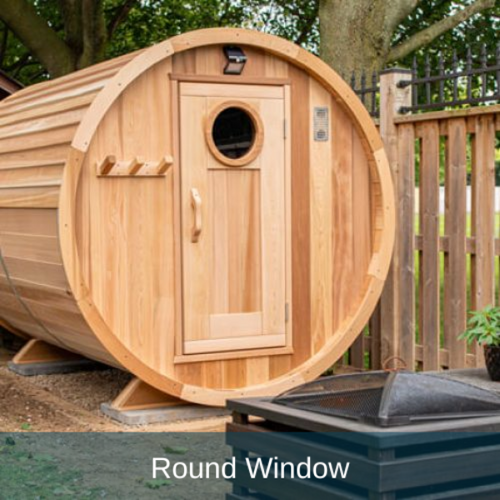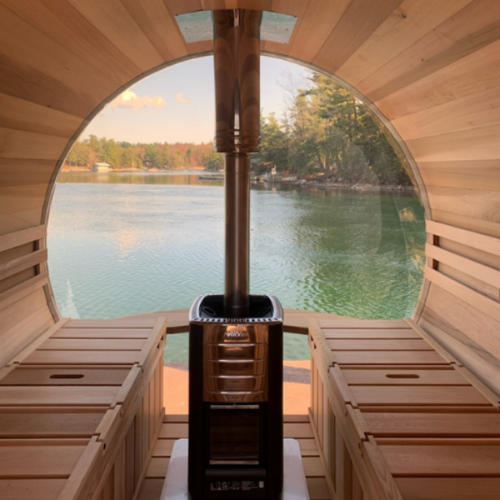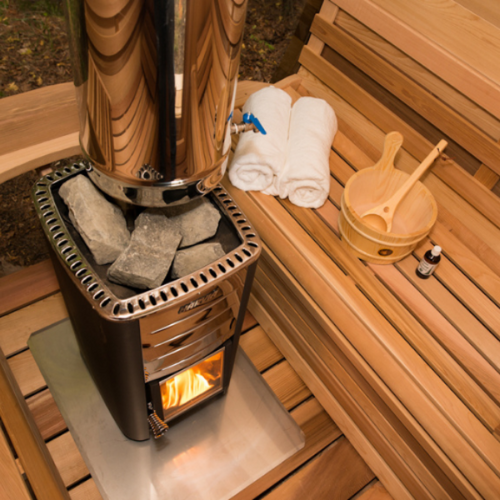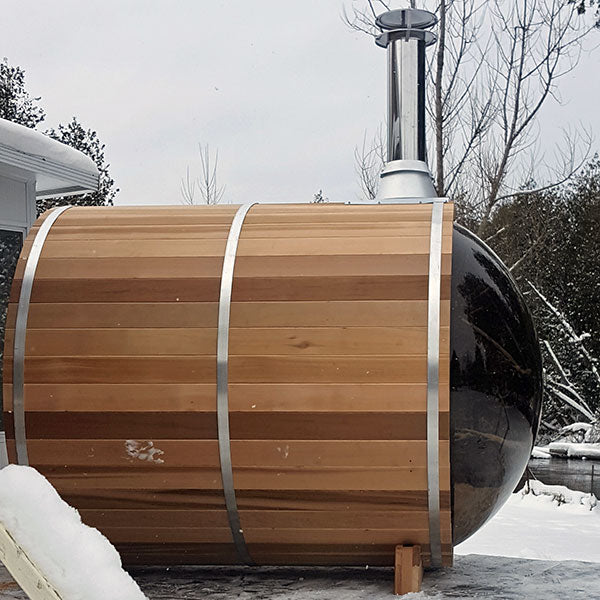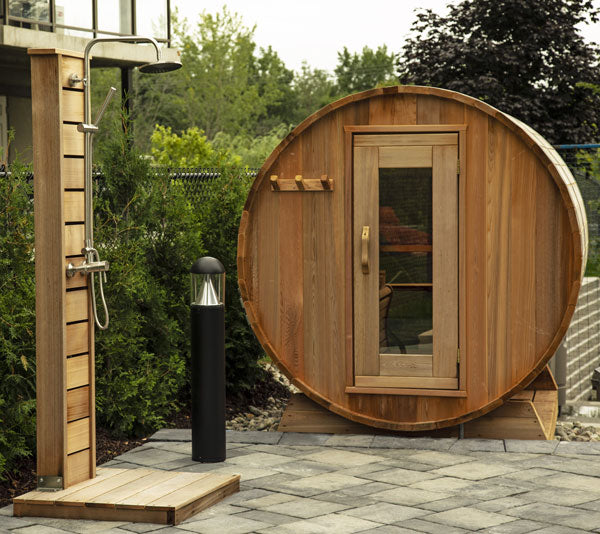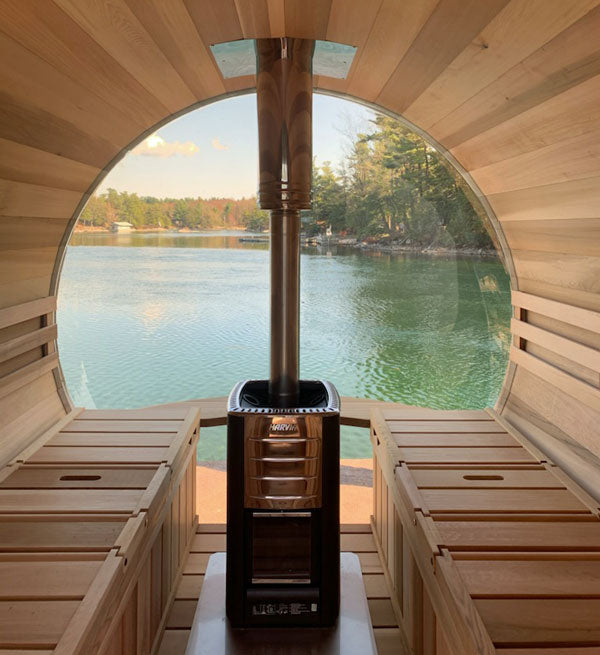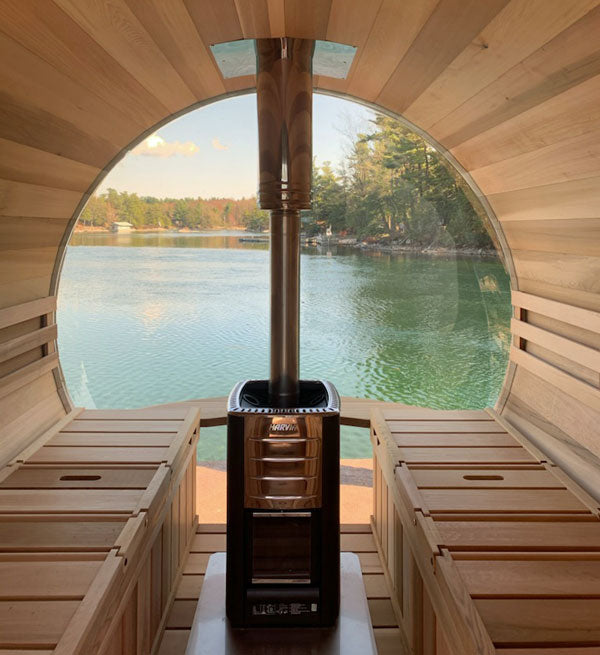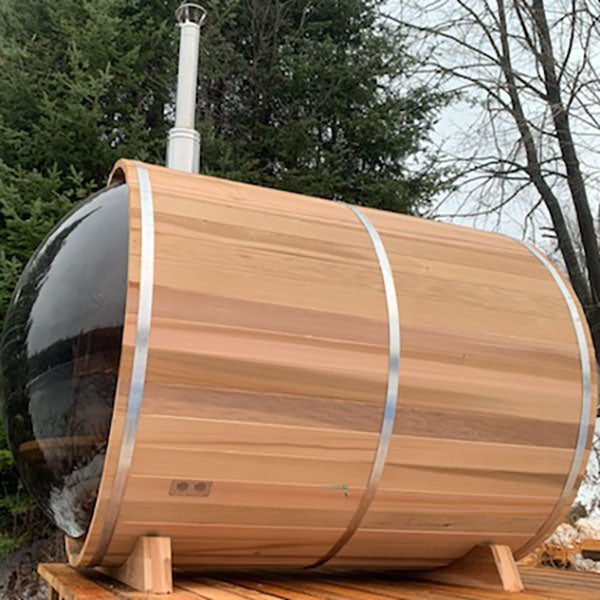 Dundalk Leisure Craft Clear Cedar Panoramic View Barrel Sauna
Electric Heater Size:
Designer B Electric Heater - 6KW
Panoramic View Cedar Barrel Saunas

by Dundalk Leisure Craft

If you are looking for a unique sauna experience then Dundalk's outdoor cedar barrel saunas will surely excite you. This sauna is an investment for generations to enjoy.

Product Highlight of Dundalk Leisure Craft Panoramic View Cedar Barrel Saunas:

This sauna comes with an acrylic bubble back wall that allows you to see the beautiful view of your lake or landscape from inside the sauna.

Western Red Cedar Barrel Sauna made with 1 1/2″ cedar boards and stainless steel hardware will ensure this barrel sauna lasts a long time.

Equipped with Marine Grade Aluminum Bands with stainless hardware to tighten.

Half moon-shaped bench in a dome for spectacular views.

Includes: Built-in Floor, Premium benches with arch seat, Cedar slates between bench to the floor.
Dundalk Leisure Clear Cedar Panoramic View Barrel Sauna Upgrades
RESOURCES
INSTALLATION MANUAL
DIAGRAMS (MEASUREMENTS)
 VIDEOS
PARANORAMIC SAUNA INSTALLATION
PANORAMIC SAUNA INSTALLATION (LOUNGE BENCHES)
BEVEL SIDING ROOF INSTALLATION
A Dome Window & Smooth Cedar
This Barrel Sauna with an acrylic bubble back wall and a half moon shaped bench allows users to enjoy spectacular panoramic views from inside the sauna. Up to 6 people can fit comfortably in the 7'x 6' size, or if you want additional space, choose the 7'x8'. The traditional clear cedar benches and backrests match the beautiful smooth cedar exterior. Love this sauna but want to see it in Knotty Western Red Cedar? Click below.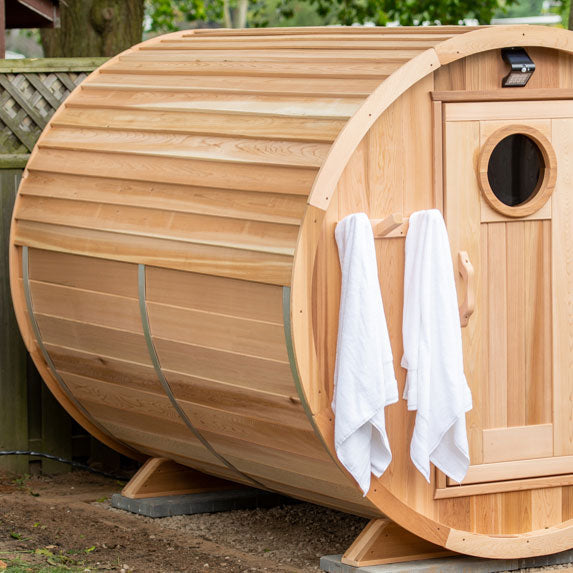 Clear Cedar Model Upgrades
Optional upgrades to enhance your sauna include: 2' Front Porch (60cm), 4' (120cm) covered changeroom, Overhang Cove, and Bevel Roof. Whether you opt for the Harvia KIP Electric Sauna heater or the M3 Wood Burning + Chimney Kit, each one is easy to use and are ULC approved. Please see Shipping Policy.