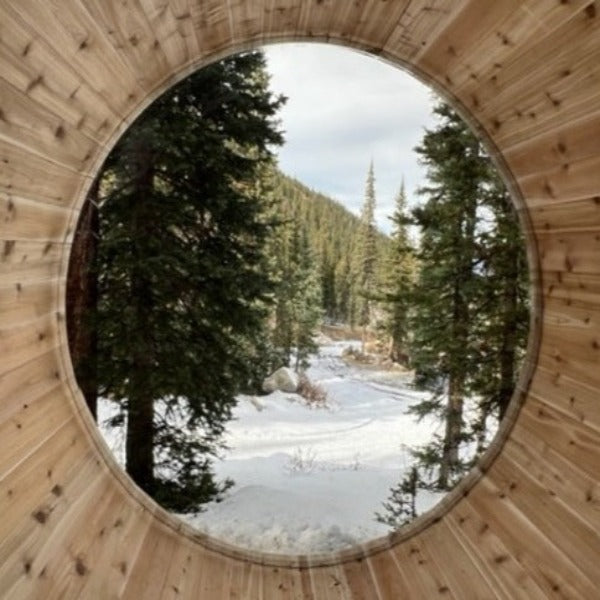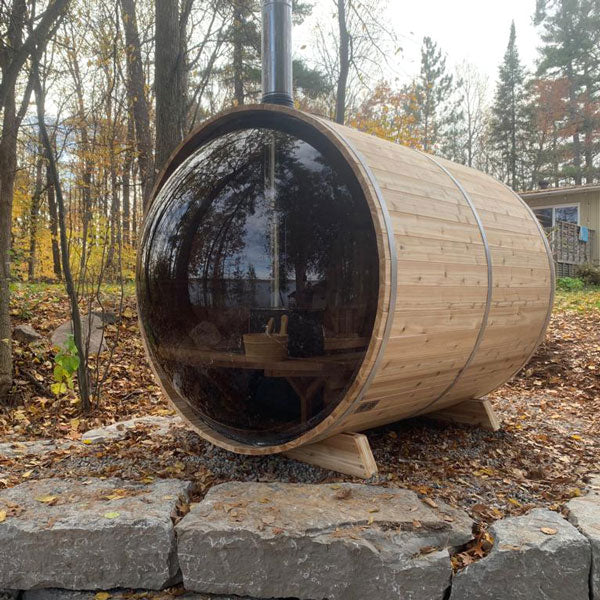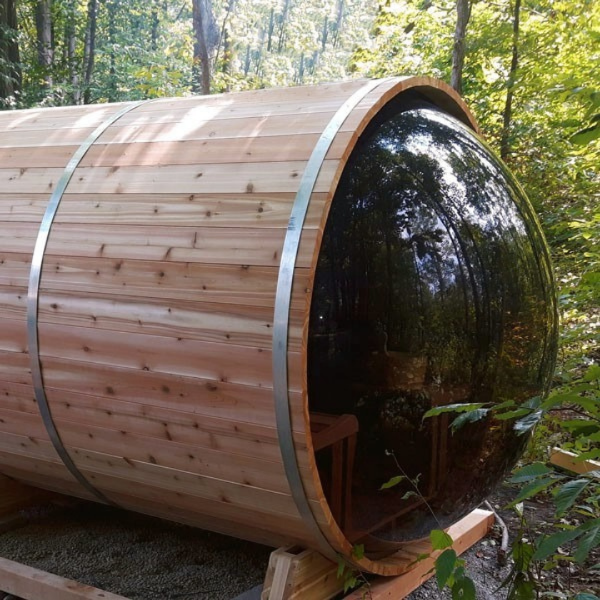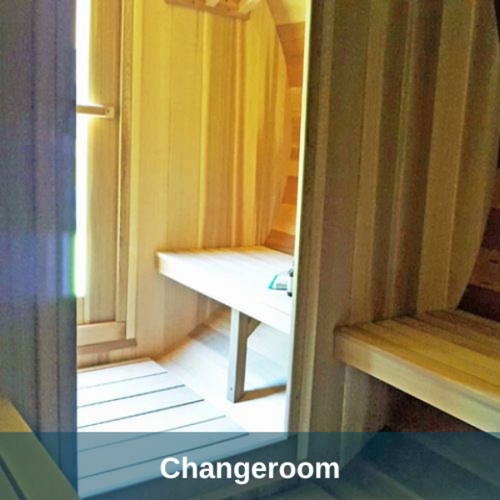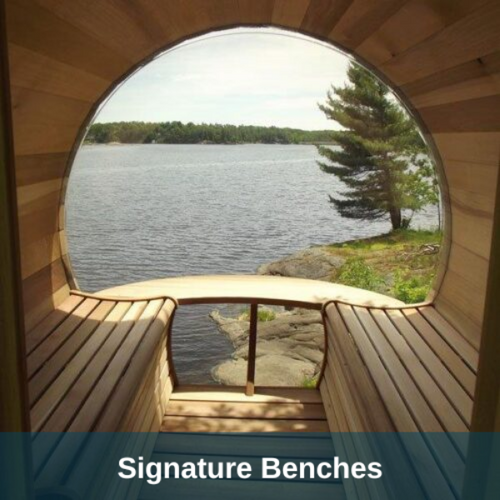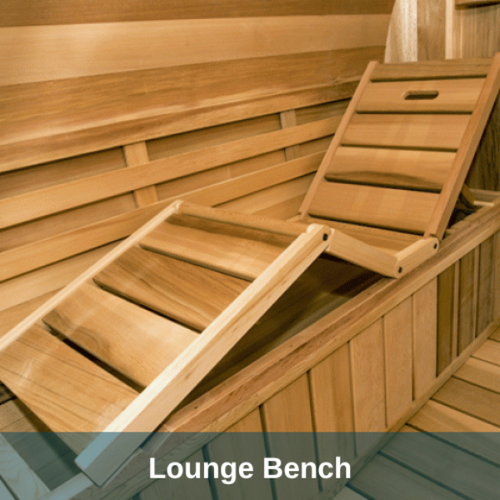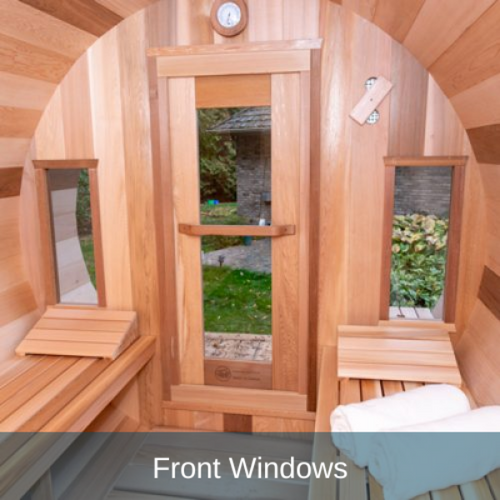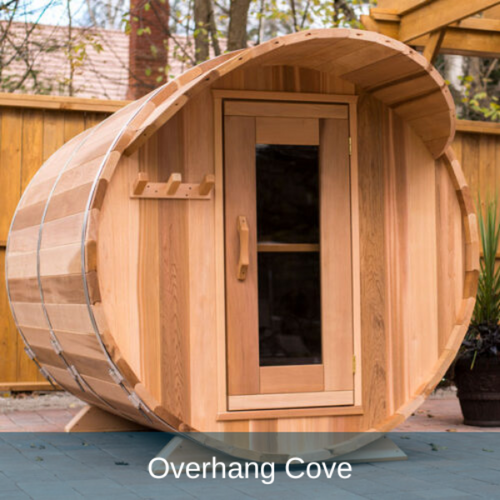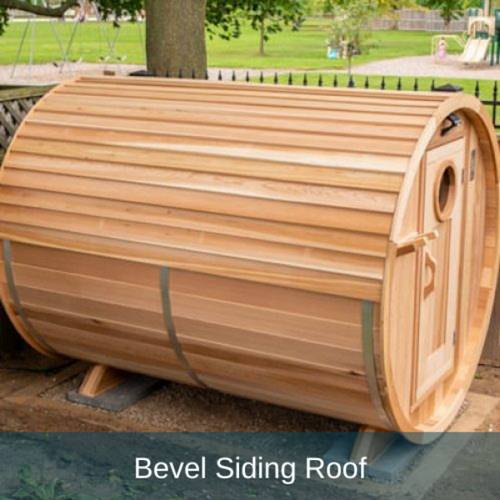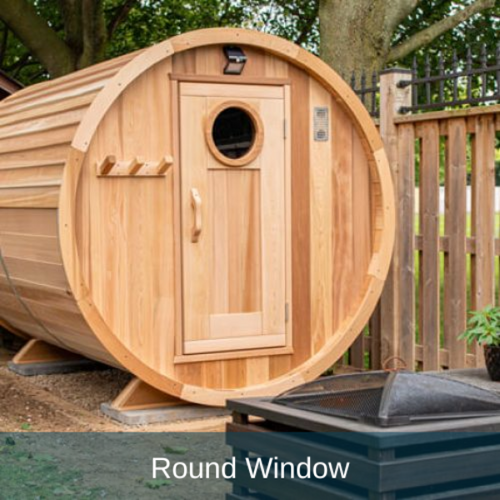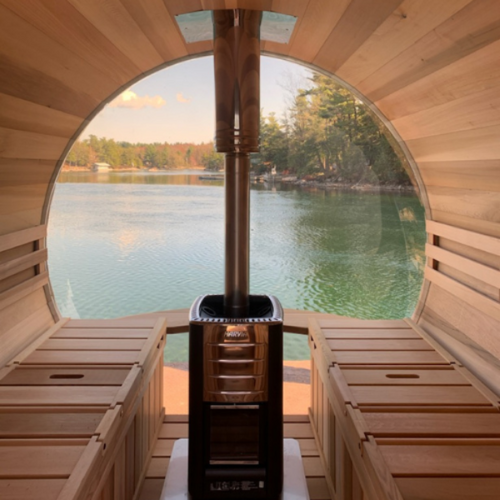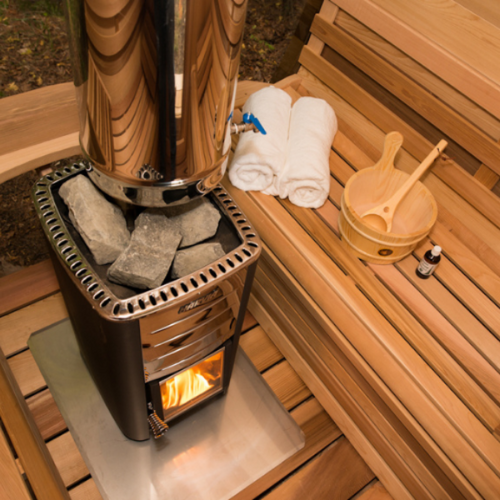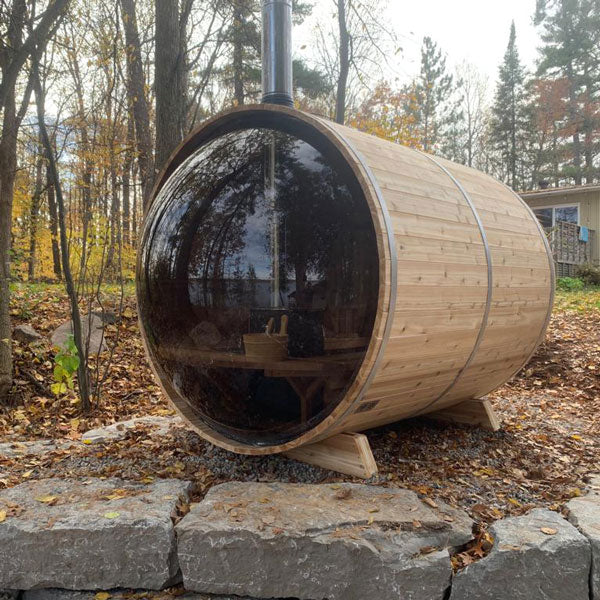 Dundalk Leisure Craft Panoramic View Knotty Cedar Barrel Sauna
Size:
7x6 with Designer B Electric Heater - 6KW
PANORAMIC VIEW KNOTTY CEDAR BARREL SAUNAS BY DUNDALK LEISURE CRAFT
Premium Panoramic View Clear Western Red Cedar Barrel Sauna. This sauna comes with an acrylic bubble back wall that allows you to see the beautiful view of you lake or landscape from inside the sauna. This unique sauna feels spacious and the views just add to the relaxing feeling when in the sauna. Western Red Cedar Barrel Sauna made with 1 1/2″ cedar boards and stainless steel hardware will ensure this barrel sauna lasts a long time.
Add The Signature package for a premium look. Includes: Built in Floor, Premium benches with arch seat, Cedar slates between bench to the floor. Built in back rest for better comfort and Premium bench on porch if porch is selected.
Saaku Electric Sauna heaters are manufactured by TyloHelo Inc. The Saaku CP models have the control built in the front base. The mixes a combination of durable non-rusting components; including galvanized baffles and a pristine stainless steel shell. The Saaku is standard with our Cabin Saunas, POD Sauns and Barrel Saunas. The built in control is more convenient with the pre-fab solid log construction. Saaku saunas comes with a 50 lb. box of rocks. Saaku sauna heaters are ETLc approved.
Resources
Panoramic Sauna Installation (Signature Benches)
Panoramic Sauna Installation (Lounge Benches)
Bevel Siding Roof Installation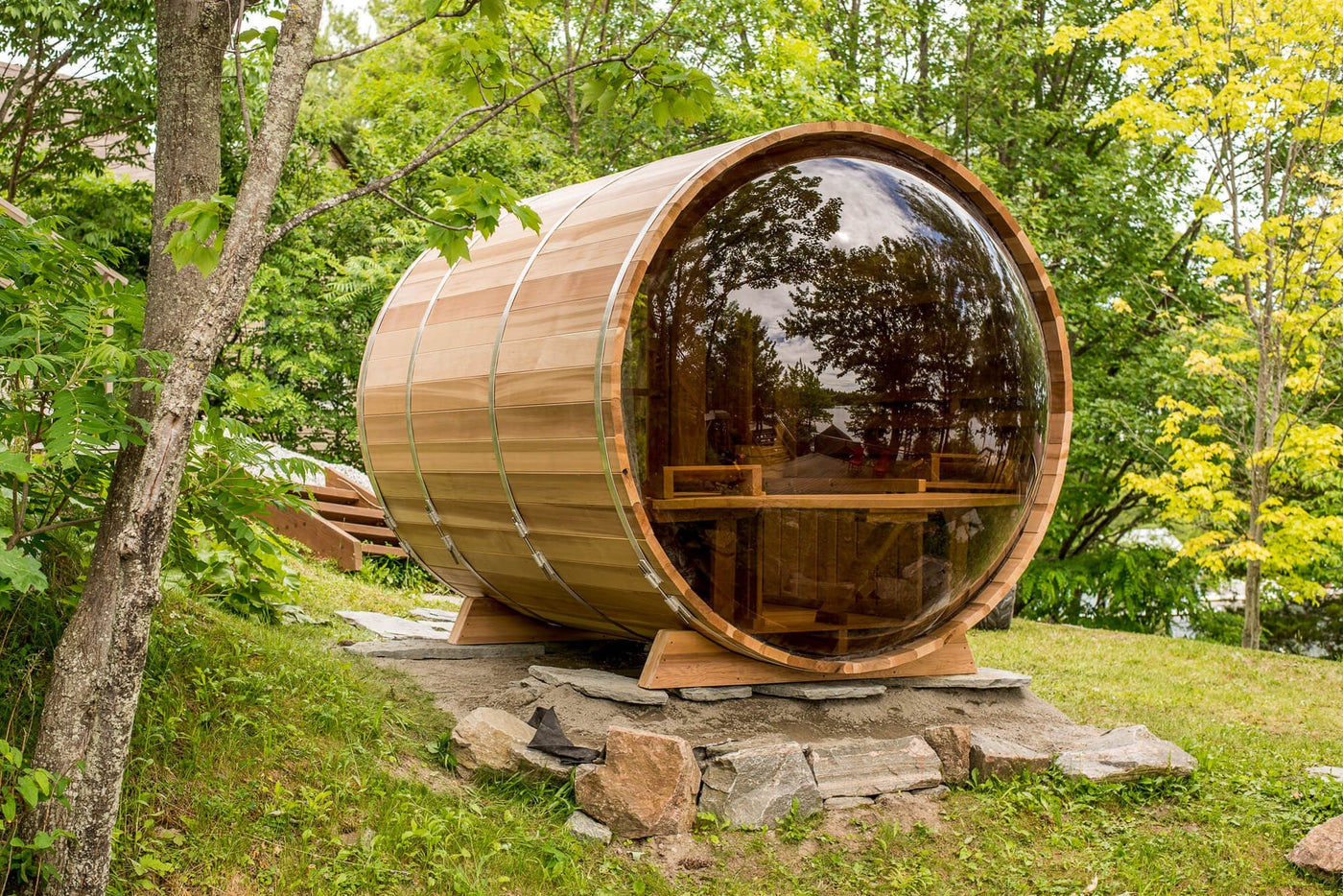 A Dome Window for Spectacular Views
Featuring an acrylic bubble back wall and a half moon shaped bench in the dome, you can enjoy spectacular panoramic views why you sweat it out in style. Comfortably fit up to 6 people in the 7'x 6,' or size up to 7'x8' if you prefer additional space. All Dundalk Saunas come with traditional clear cedar benches and backrests, and the durable Knotty Western Red Cedar ensures its beauty will last a lifetime. Click below to get this model in smooth, clear cedar.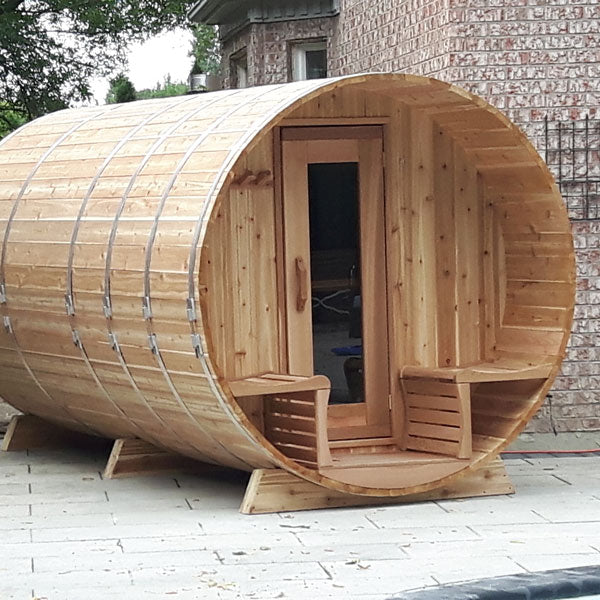 Up Your Comfort with These Upgrades
Upgrades like a 2' Porch (60cm) will give you a comfortable cooling down area directly outside your sauna, or a 4' (120cm) covered changeroom with benches offering a convenient extra space. Perhaps you'd like to add on more front windows for even more natural light? Whether you opt for the Harvia KIP Electric Sauna heater or the M3 Wood Burning + Chimney Kit, each one is easy to use and are ULC approved.