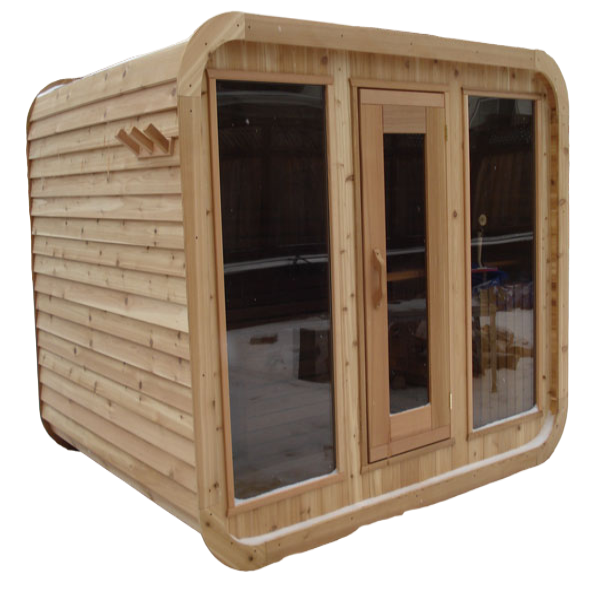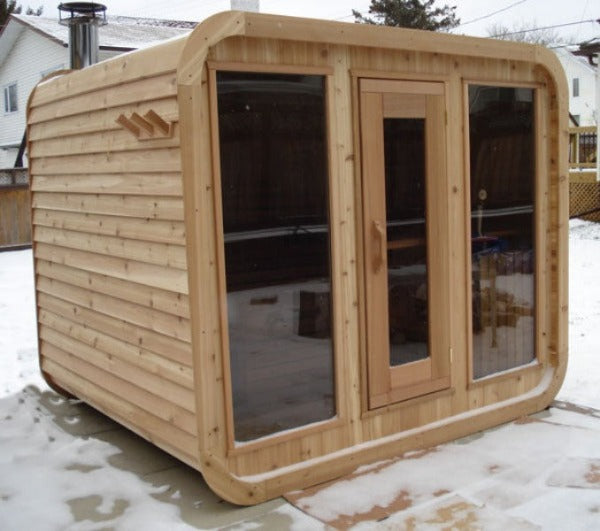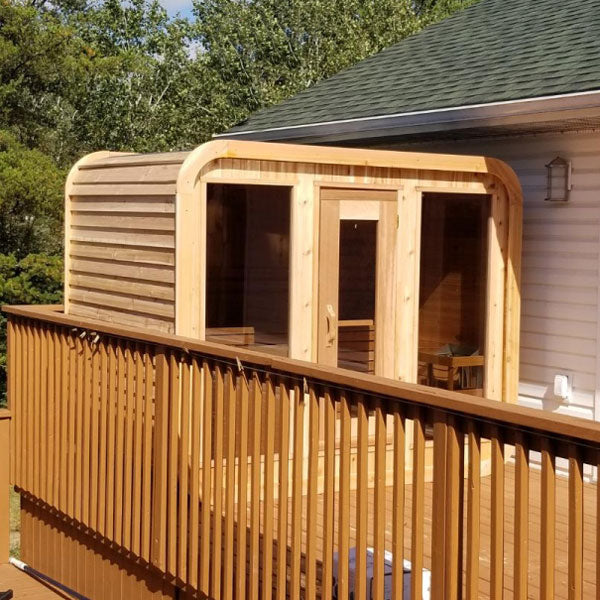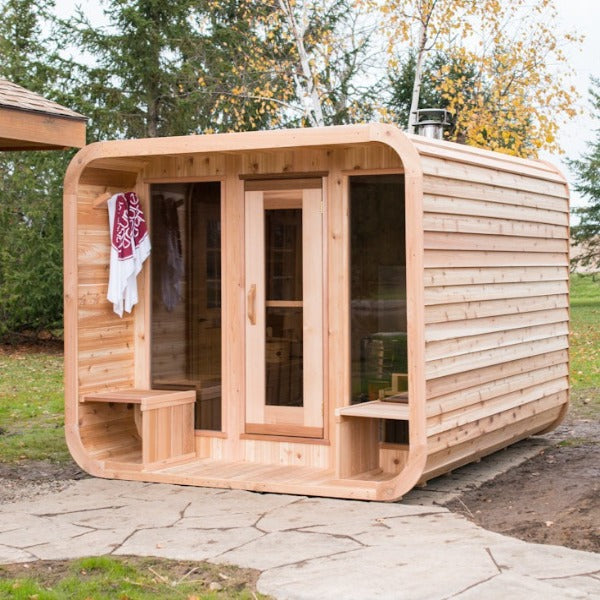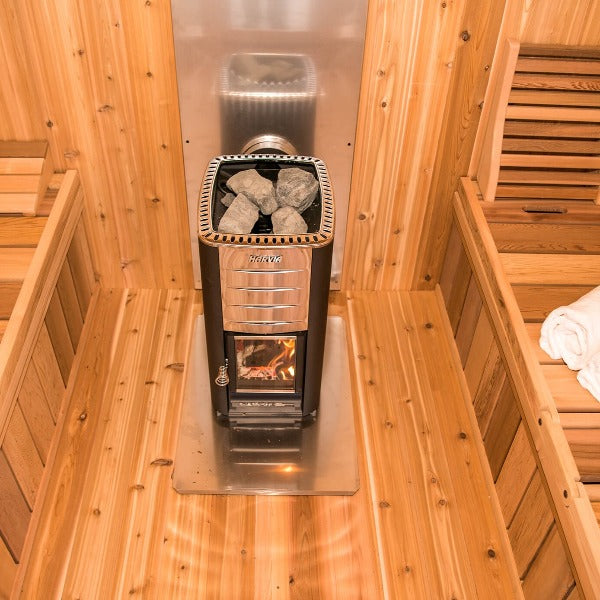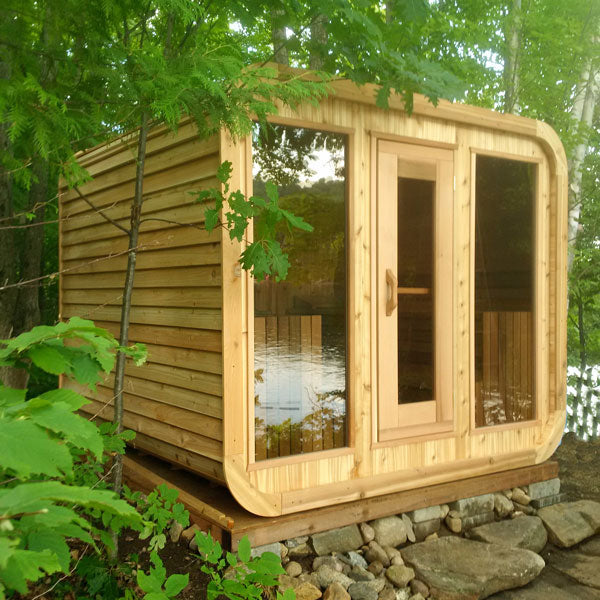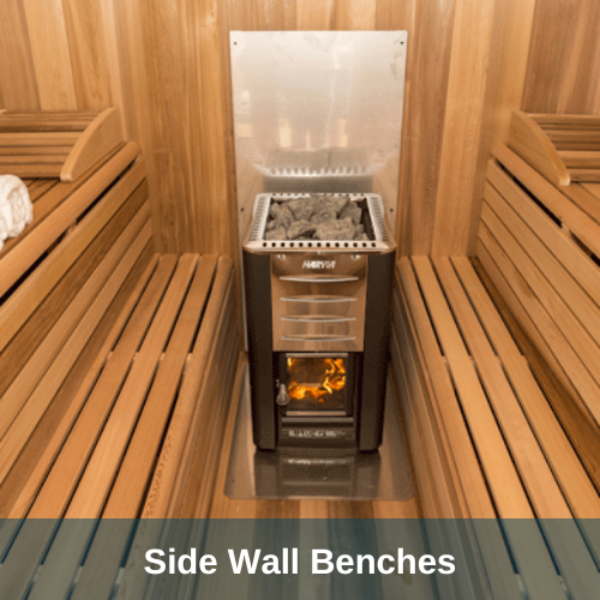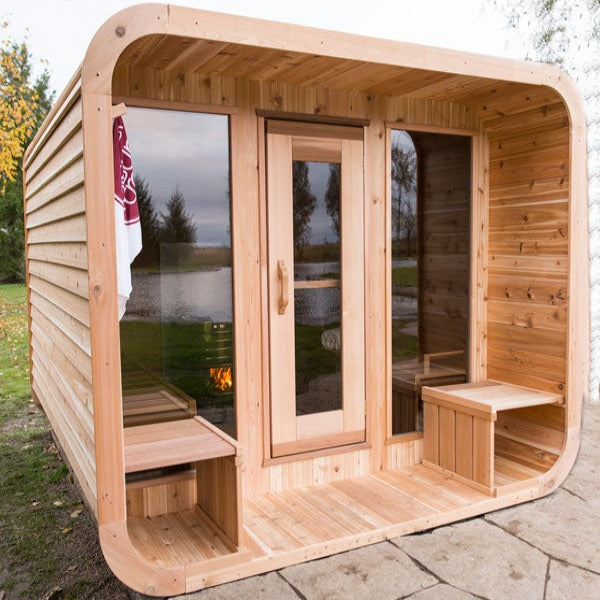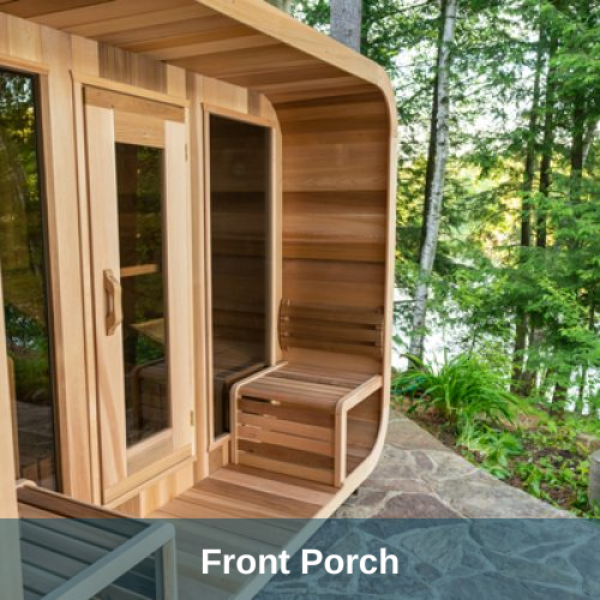 Dundalk Leisure Knotty Cedar Outdoor Luna Sauna
Heater:
Designer B Electric Heater - 8KW
Dundalk Leisure Knotty Cedar Outdoor Luna Sauna
Your Private Wellness Oasis
Elevate your indoor relaxation experience with the Almost Heaven Sutton 2 Person Indoor Sauna. Expertly designed to blend seamlessly with contemporary interiors, the Sutton Sauna promises an unmatched therapeutic experience right at home.
Crafted with meticulous attention to detail, the sauna showcases a fine blend of modernity and tradition. Its genuine wood construction emits a warm, calming aroma, instantly setting the tone for a rejuvenating session. Every corner of the Sutton is dedicated to your comfort and wellness.
Natural Health Boost
Regular sauna sessions can help detoxify the body, enhance circulation, reduce stress, and promote healthier skin.If you are looking for a modern and unique outdoor cedar sauna for your home or cottage ; then you have found the Sauna! The gently rounded corners not only have added appeal but gives you lots of space on the interior of the Luna Sauna. The beautiful Canadian Western Red Cedar is beautiful, long lasting and has the aroma that we all love.
Features
Knotty Red Cedar:

 

Knotty Red Cedar walls, floor and bevel Siding with Clear Cedar Benches & Door and EPDM rubber under the bevel to make it water proof.
2 Tier Benches:The Luna Saunas all feature 2 tier benches with rounded fronts for extra comfort.
EPDM Waterproof Roof: The EPDM Rubber comes standard with every kit to cover the roof and sides. Bevel Siding then covers the sides and trim on both ends.
Clear Western Red Cedar: Clear Western Red Cedar includes walls, benches, door and bevel siding with layer of EPDM rubber underneath to make waterproof.
Bronze Tempered Glass: Bronze Tempered double pane glass windows in the sauna front wall are standard in all kits.
Resources
A Natural Beauty
If you are looking for a modern and unique outdoor cedar sauna for your home or cottage; then look no further! The gently-rounded corners of the Luna offer added appeal, but also give you plenty of relaxation space in the interior. The beautiful, knotty Canadian western red cedar is durable and long-lasting with the earthy aroma that we have all come to love. Limited lifetime warranty on the sauna room; 5 years on the heater.
Plenty of Options
Choose your Luna in a size that suits you – 8x6', 8x7', or 8x8' – and choose between electric and wood-fired heating systems. You can also add a 2' porch to the front of any of the 3 sizes, upgrade the interior benches, or even add an extra tier of seating inside.
Great buying experience - excellent product
My Sauna World made the buying of my Dundalk Leisure Craft Knotty Cedar Luna Sauna a great experience. The service and friendliness of the team combined with the outstanding quality of the product made it an experience I would highly recommend.
Hi Niels! Thank you so much for the review and for sharing the photos of your lovely Luna sauna. Working with you has been really such a pleasure for the whole team. And we can never thank you enough for truly trusting us when you placed your additional order, an outdoor shower! Sauna sessions and cooling down are all within reach. Your back patio looks amazing! Please know that you can always reach out to us for any future concerns. Enjoy your sauna and outdoor shower for many years!
Very Satisfied
Just installed our new Sauna and took our first Sauna. It was wonderful. I am very pleased with every aspect of this transaction. The ordering process was easy and the Customer Support team kept me informed as the Sauna was prepared for shipment. Shipment arrived on time and without any issues. Upon unpacking, I was very pleased with the quality of the lumber as well as how well every piece was cut out. Assembly was very straightforward and the YouTube videos were very helpful. Overall, I am very well pleased with this Sauna.
Hi Jeff, thank you so much for the review. We sincerely appreciate it. We're glad everything went well with the delivery and installation of your Dundalk Luna Sauna. It's truly a pleasure doing business with you. Please know that you can always reach out to us if there's anything we can be of help in the future. We'd love to see how beautiful your Luna sauna is. Enjoy your sauna sessions!