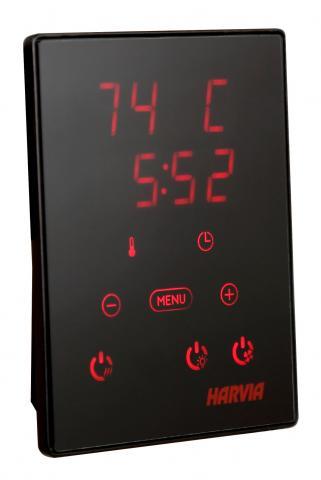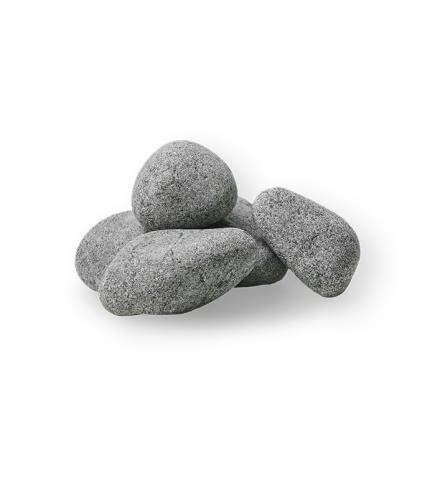 Harvia KIP Electric Heater with Xenio Digital Control
Size:
4.5KW with Xenio Digital Control + Sauna Stones
The Harvia KIP is a traditional wall-mounted sauna heater that uses a multi-function digital Xenio wall-mounted control panel. Its large stone capacity ensures optimal heat dispersion. The attractive polished stainless steel outer casing is durable and resists corrosion.
Xenio WiFi is a sauna control panel that you can connect to the Harvia Xenio control unit. The control panel can be connected to a wireless LAN, after which you can enjoy wireless functions with the MyHarvia mobile application. Harvia Xenio WiFi enables a variety of installation options and can also be easily installed afterward to replace the old control panel. We recommend that you place the control panel near the sauna door as a surface installation or embedded into the wall. The control panel enables easy and clear sauna control. You can start and adjust the sauna temperature with the control panel buttons. The illuminated buttons on the display make it easy to use even in low-lighting conditions. Follow your sauna's status with the MyHarvia mobile application or on the control panel's digital display. The door sensor of the sauna's remote starting status can be activated straight from the control panel.

Product Highlights:

Up to 8hr delay timer function
Stainless Steel construction
Industrial grade, serviceable heating elements
Large rock capacity
Direct rock-to-heating element contact
Protective rock grill

What's Included

Xenio Control
45lbs stones


Best sauna/Best service!
I bought the Madison Sauna and couldn't be any happier. I've grown up with Finnish saunas and this one fills the bill. Any question that I had about pricing/delivery/setup was answered within a day. Can't thank you guys enough.
Heittää löylyä
Thank you so much for the review and for sharing a photo of your sauna, Dana! We truly appreciate it. It has been a pleasure working with you and we are grateful for this opportunity. Feel free to reach out to us anytime if there's anything we can for you in the near future. Enjoy your sauna!
Harvia KIP Electric Heater with Xenio Digital Control
Excellent product! Fast shipping.
Love their customer service.
Peter Nesterenko
Hi Peter! Thank you so much for taking the time to write us a review. It's a pleasure to work with you. Please feel free to visit again if there's anything we can do for you in the future.