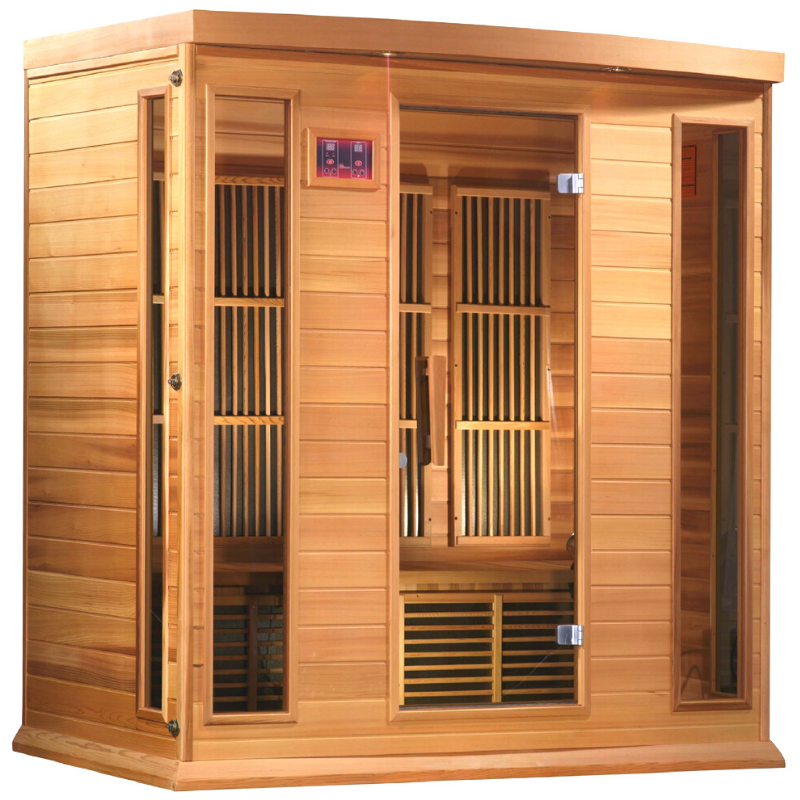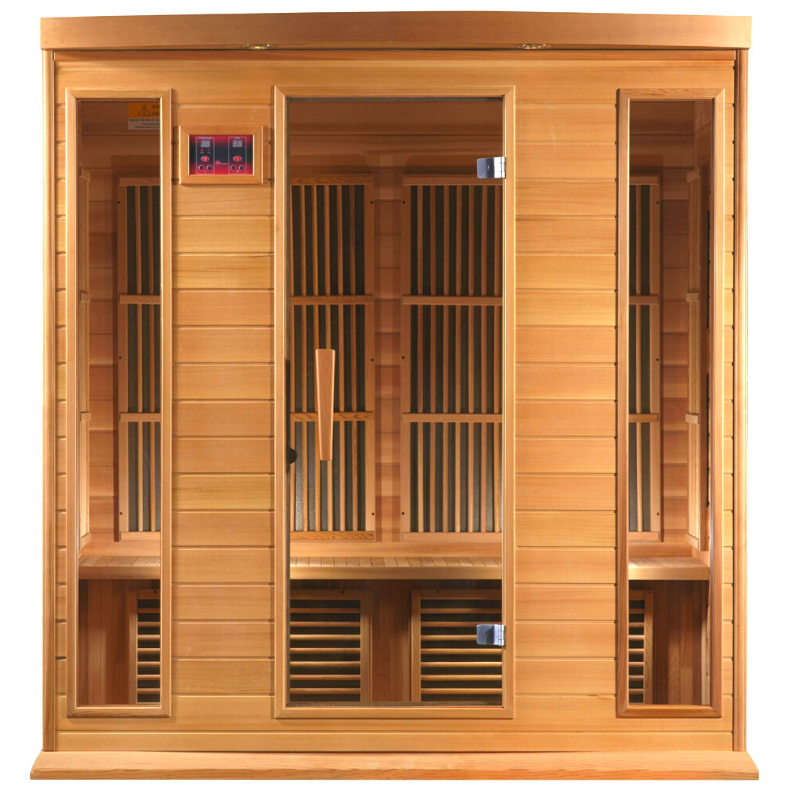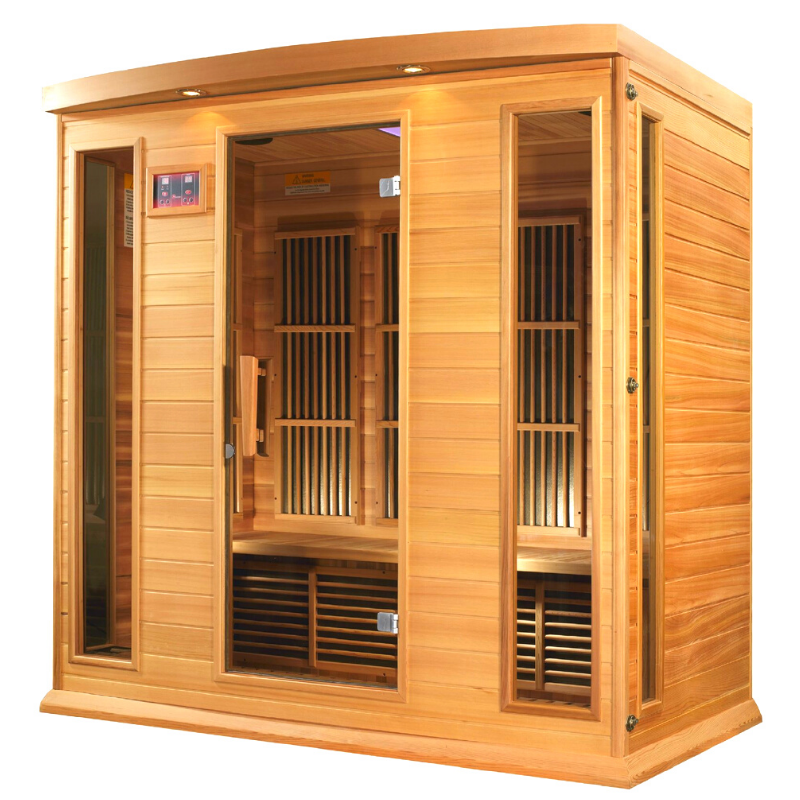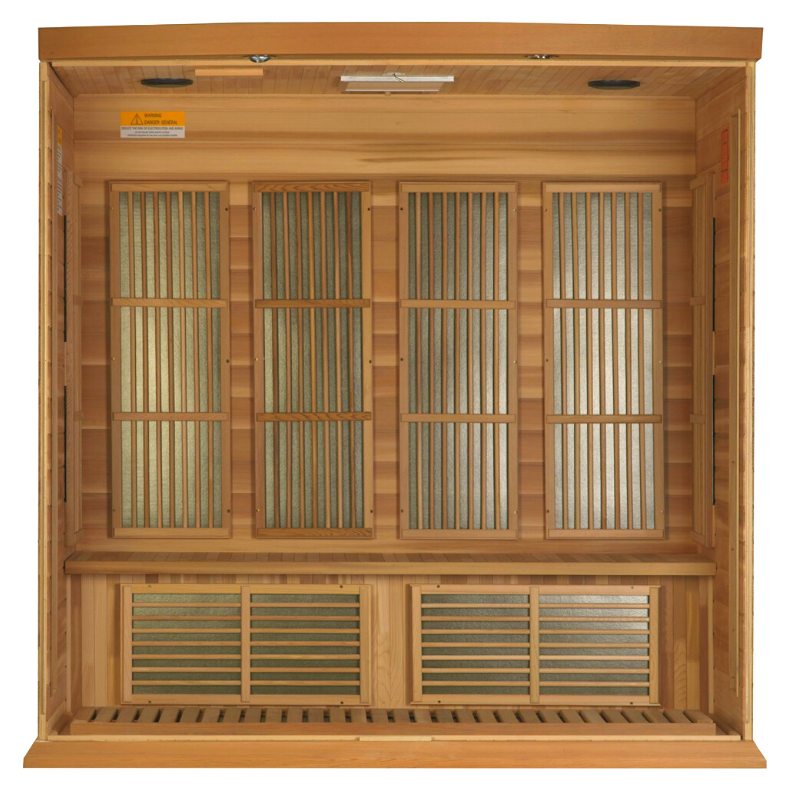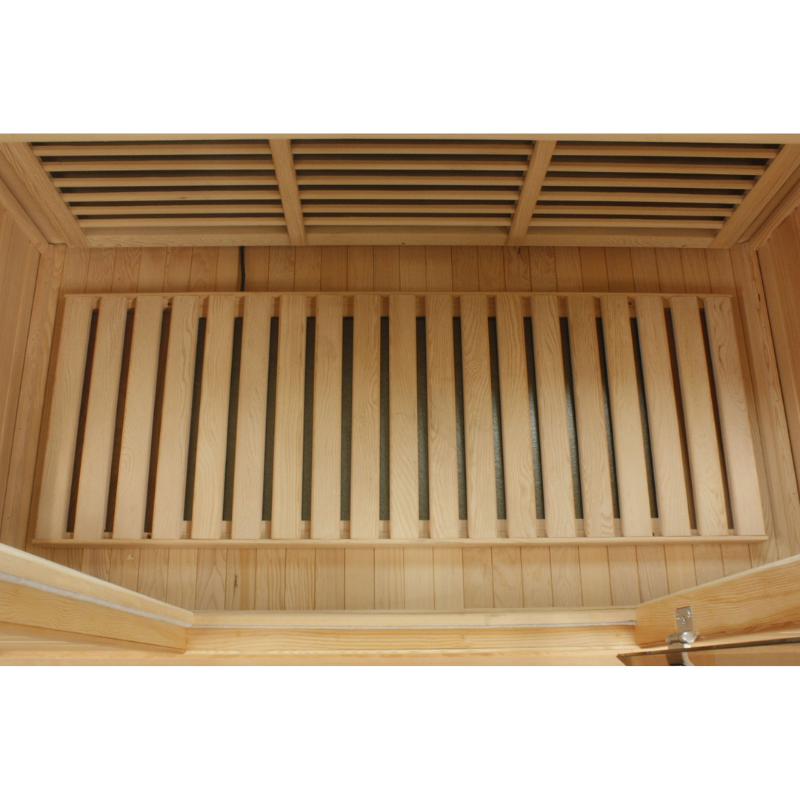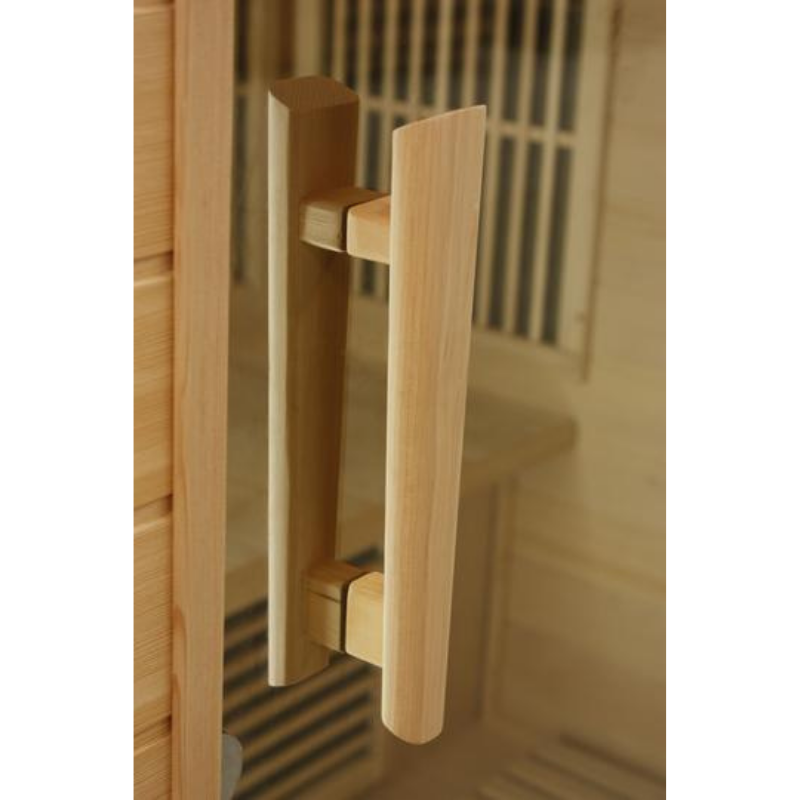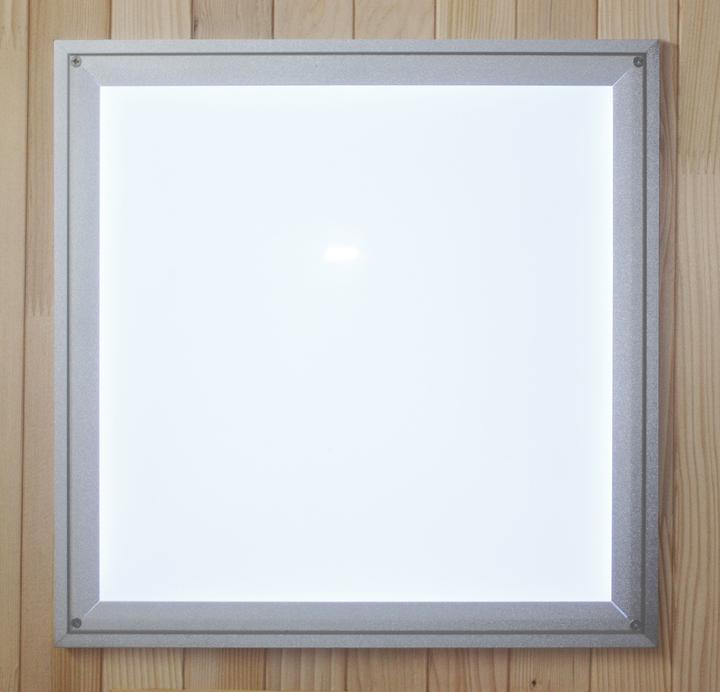 Maxxus "Montilemar Edition" 4 Person Near Zero EMF FAR Infrared Sauna - Canadian Red Cedar
Our Near Zero EMF FAR Infrared Carbon Energy Efficient heating panels are 30% larger than saunas heated by ceramic tubes and penetrate skin 40% more to maximize therapeutic benefits. Unlike ceramic heaters, you will never have to replace our Carbon Energy Efficient heating panels. Maxxus Saunas Carbon Energy Efficient panels also heat up 30% faster than saunas equipped with ceramic panels and 100% faster than rock and water steam saunas.
Large Size & Classic Red Cedar
This large size FAR infrared sauna features 9 Carbon PureTech™ Near Zero EMF Heat Panels, interior chromotherapy lighting system, and is constructed with beautiful, fragrant Canadian Red Cedar. Large enough to fit up to four people, this sauna comes with a tempered glass door and four full length windows – two on the front and two on the side. If you like this infrared sauna, but want a smaller size, check out the 3-Person "Montilemar" model; or, if you want a different wood type, shop the Maxxus in Canadian Hemlock instead.
Easy Assembly & Tons of Features
Enjoy Montilemar's FM Radio with BT, MP3 auxiliary, SD and USB connection, interior and exterior LED control panel, and chromotherapy lighting system. Exterior dimensions are: 74″W x 42″D x 75″H (roof overhang: add 5.9″), and interior dimensions are 68″W x 37″D x 68″H. With electrical requirements of 120V/20 amp, you'll need to consult a certified electrician to help with installation.