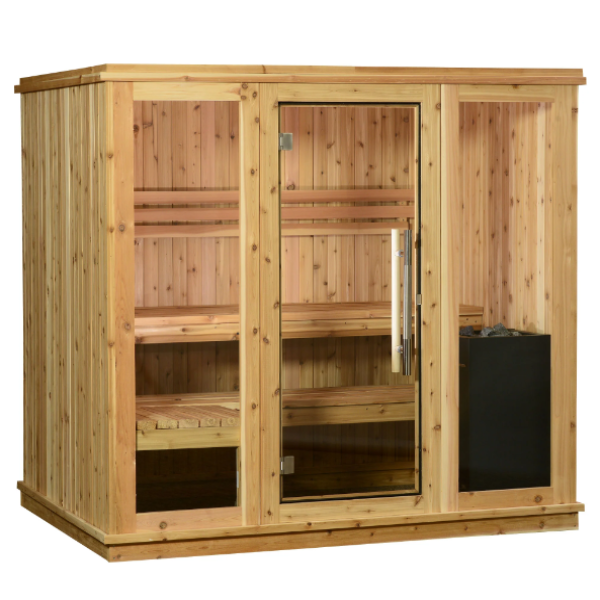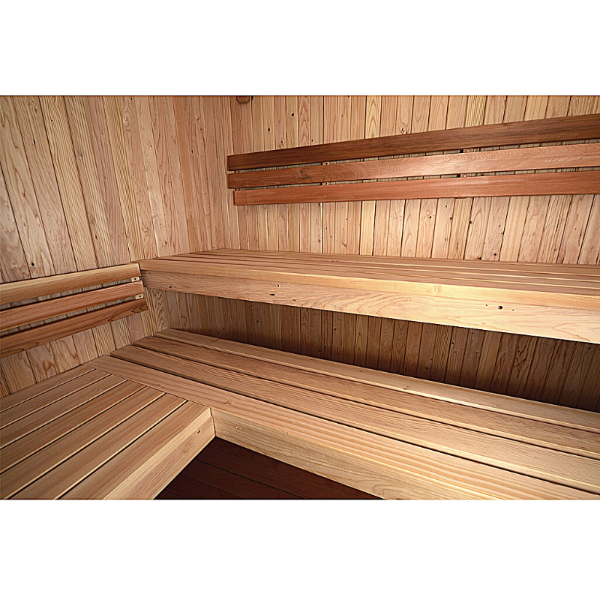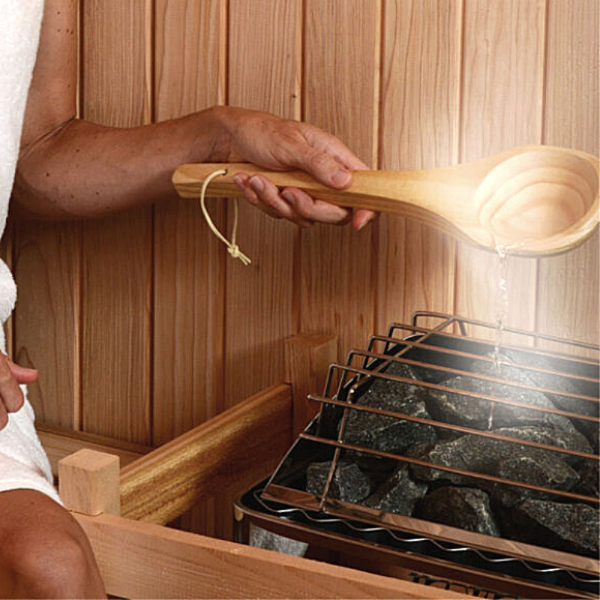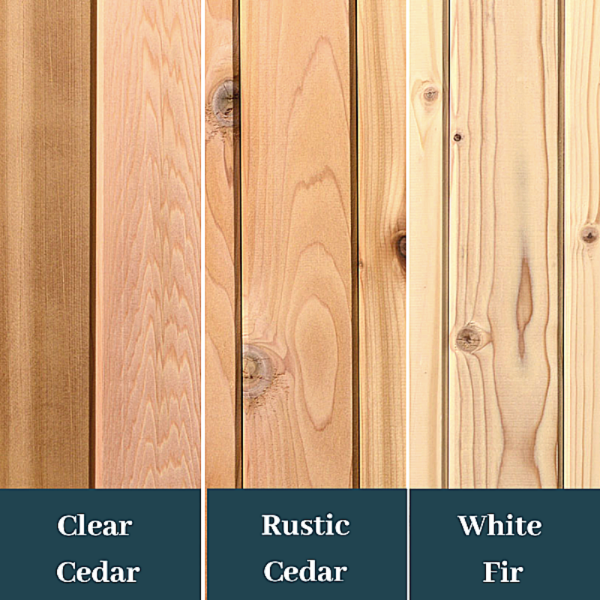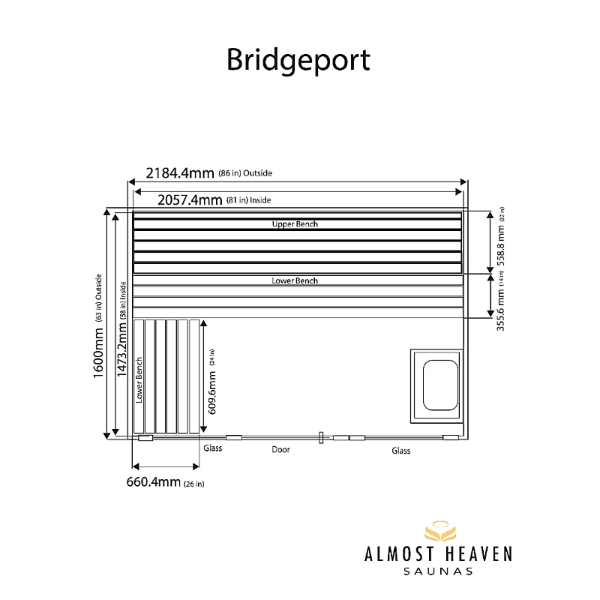 Almost Heaven Bridgeport 6-Persons Indoor Sauna
"Highly recommend Sauna World for purchasing a Sauna! We can say enough about Sauna World there customer support is great! Our Pinnacle Sauna from Almost Heaven is epic."- Abby Lapan
Almost Heaven Bridgeport 6-Persons Indoor Sauna
SPACIOUS AND ELEGANT WOODEN SAUNA
Indulge in the therapeutic warmth of the Almost Heaven Bridgeport 6-Person Indoor Sauna and transform any ordinary day into a spa-like retreat.
Expertly crafted from premium-grade wood, including white fir or rustic cedar, this sauna offers an elegant and natural design that beautifully complements any indoor space.
Its spacious interiors can comfortably accommodate up to six people, ensuring a spacious and serene relaxation experience, whether you are alone or with others. 
FEATURES:
Premium Quality Material:

 Choice of high-grade white fir or rustic cedar, both known for their durability and aromatic qualities.

Efficient Heat Distribution:

 Fitted with state-of-the-art heaters, like the Harvia 8.0kW wall electric heater, this sauna ensures consistent heat distribution.

Spacious Interior:

 Ample space to accommodate up to six individuals, making it perfect for couples, families, or small groups.

Easy-to-Use Controls:

 User-friendly controls allow for easy adjustments to temperature and lighting to personalize your sauna session.

Safety First:

 Equipped with safety features like temperature limits and a timer for a safe and worry-free experience.

Minimalist Design:

 A blend of modern aesthetics with traditional design elements provides an elegant yet functional addition to your home spa space.
Specifications:
| | |
| --- | --- |
| Capacity | Holds up to six people |
| Heater Size | 8kW, 240V, 40-amp requirement, hard-wire connect |
| Lighting Electrical | 110V, 15-amp service, plug-in connect |
| Exterior Dimensions | 86″W x 63″D x 78″H |
| Interior Dimensions | 81″W x 58″D x 77″H |
| Lower Bench Size | 81″L x 14″W x 22″H |
| Upper Bench Size | 81″L x 22″W x 36″H |
| Lower Bench L Extension | 24″L x 26″W x 22″H |
| Door Size | 64″H x 24″W |
| Window Size | 64″H x 17″W (2) |
| Shipping Size | 74″L x 40″W x 49″H |
| Assembled Weight | 845 lbs. |
| Shipping Weight | 850 lbs. |
Order Almost Heaven Bridgeport 6-Persons Indoor Sauna today from MySaunaWorld.com. Shop now and indulge yourself!