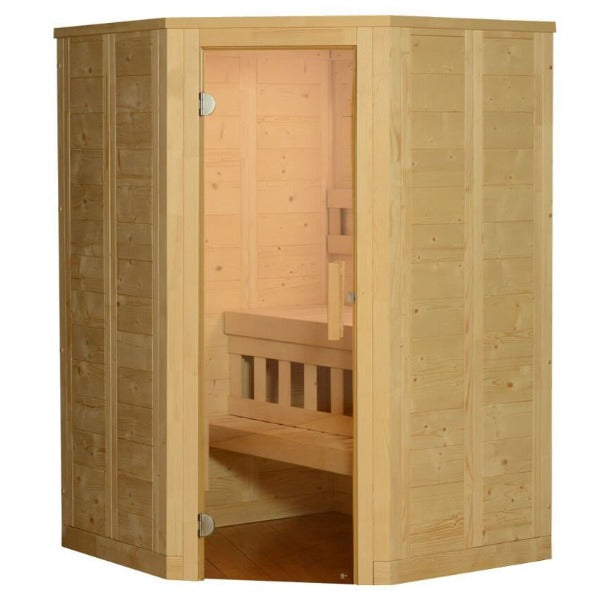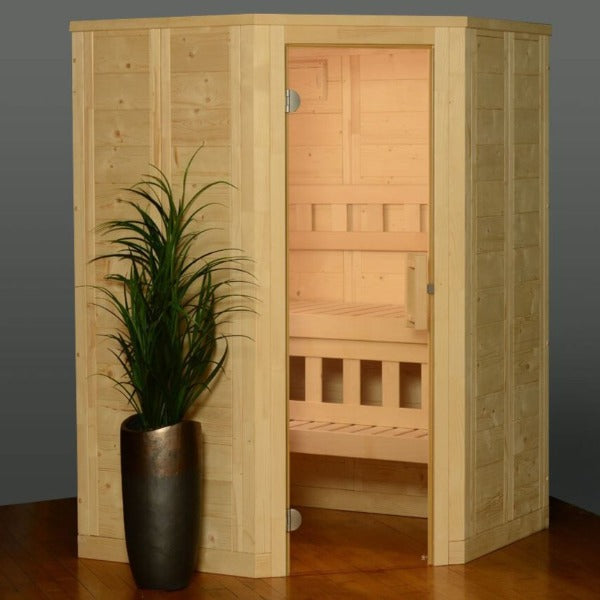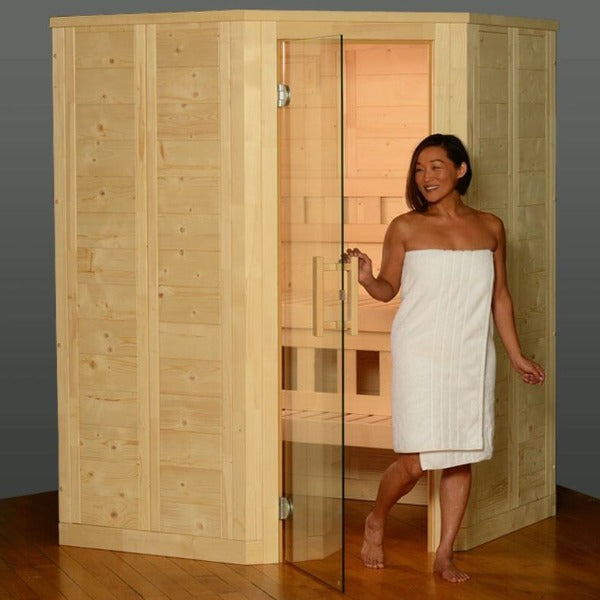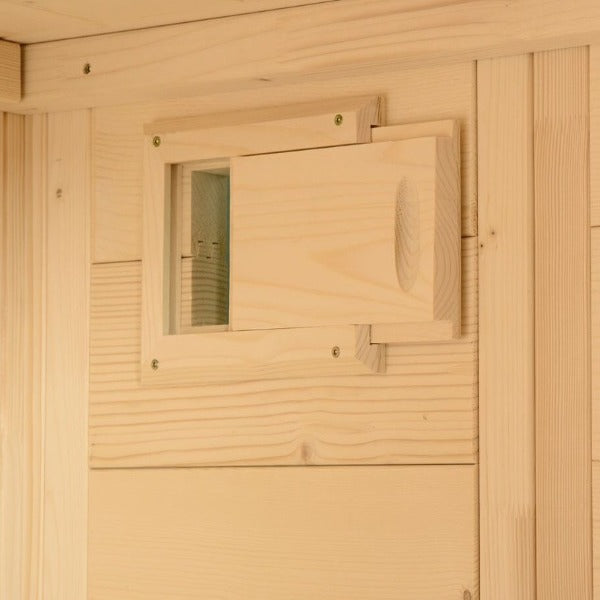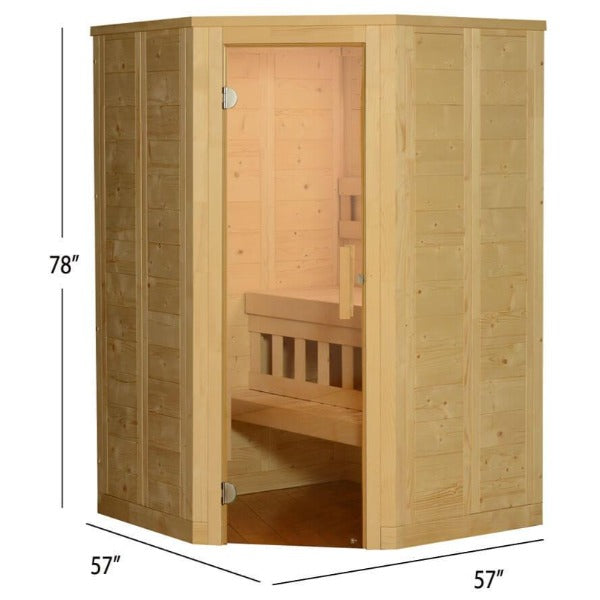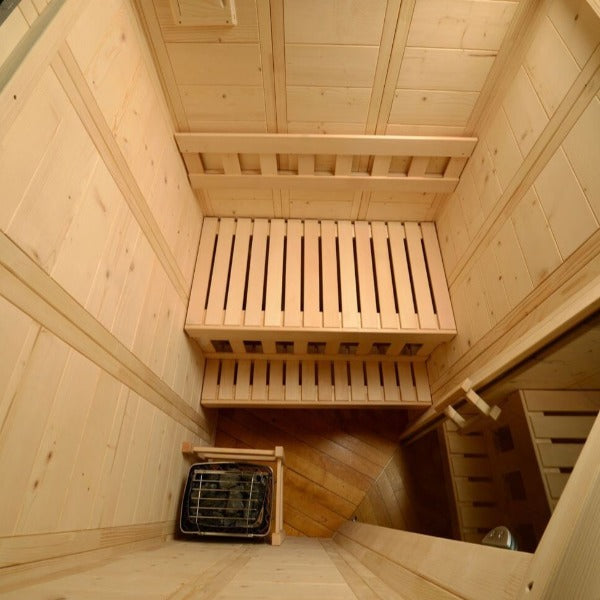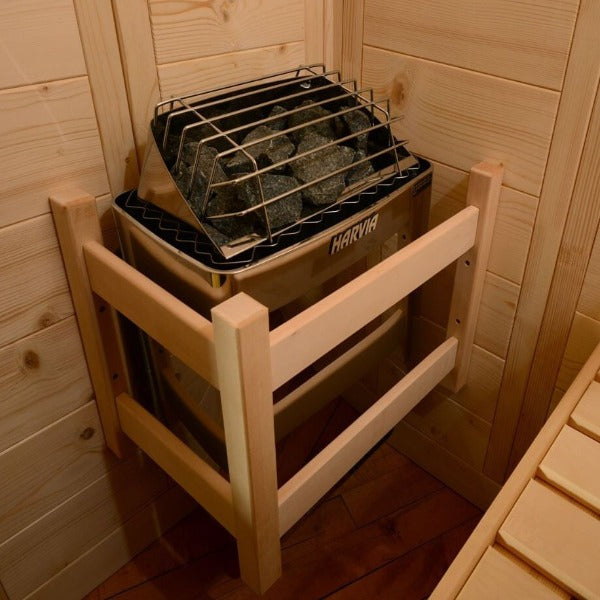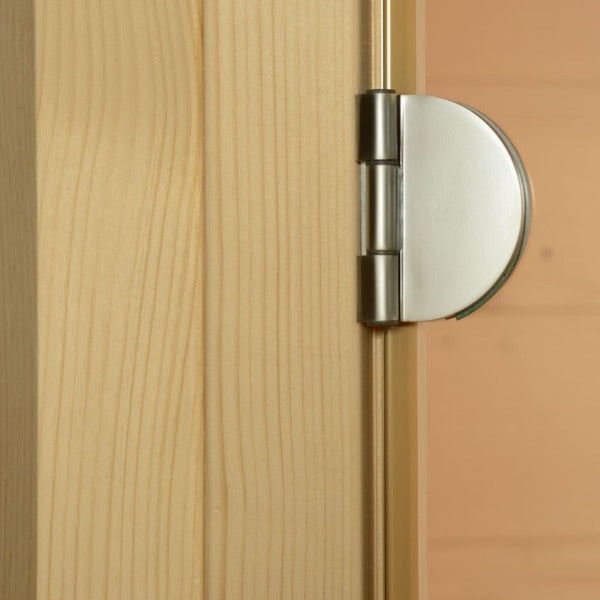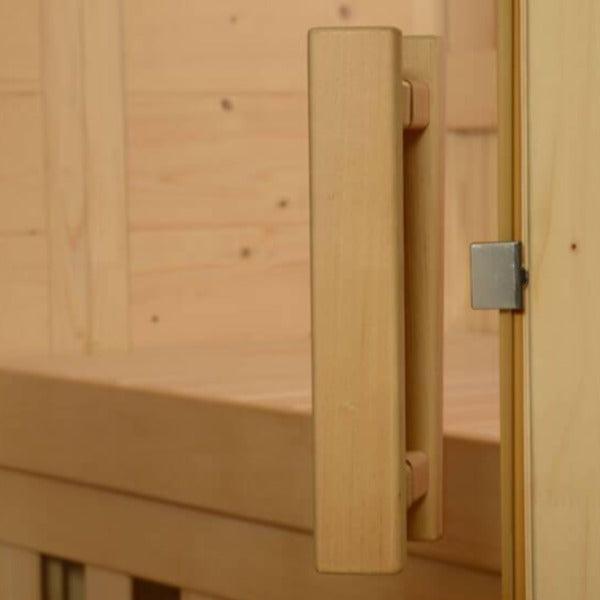 Almost Heaven Sutton 2 Person Indoor Sauna
"Highly recommend Sauna World for purchasing a Sauna! We can say enough about Sauna World there customer support is great! Our Pinnacle Sauna from Almost Heaven is epic."- Abby Lapan
Almost Heaven Sutton 2 Person Indoor Sauna
Your Private Wellness Oasis
Elevate your indoor relaxation experience with the Almost Heaven Sutton 2 Person Indoor Sauna. Expertly designed to blend seamlessly with contemporary interiors, the Sutton Sauna promises an unmatched therapeutic experience right at home.
Crafted with meticulous attention to detail, the sauna showcases a fine blend of modernity and tradition. Its genuine wood construction emits a warm, calming aroma, instantly setting the tone for a rejuvenating session. Every corner of the Sutton is dedicated to your comfort and wellness.
Features:
Ergonomic Benches: The perfectly contoured benches are designed to cradle your body, ensuring optimal comfort during your sauna sessions.
Advanced Heating System: Equipped with state-of-the-art heaters, the Sutton Sauna ensures rapid heating to the desired temperature, enveloping you in soothing warmth.
Ambient LED Lighting: The soft, adjustable LED lighting creates a serene ambiance, perfect for meditation or simply unwinding after a long day.
Tinted Glass Door: Enhancing the sauna's sleek look, the tinted door also provides an element of privacy while retaining heat efficiently.
Integrated Audio System: Immerse yourself in calming tunes or your favorite podcast with the sauna's built-in sound system.
Specification
| | |
| --- | --- |
| | |
| Heater size: | 4.5kW, 240V, 30-amp requirement, hard-wire connect |
| Lighting electrical: | 110V, 15-amp service, plug-in connect |
| Exterior dimensions: | 57"W x 57"D x 80"H |
| Interior dimensions: | 53.1"W x 32"D x 78"H |
| Lower step size: | 53.5"L x 9"W |
| Upper bench size: | 53.5"L x 24"W |
| Door size: | 23.5"L x 75.5"H |
| Shipping size: | 81″L x 45″W x 33″H |
| Assembled Weight: | 500 lbs. |
| Shipping Weight: | 645 lbs |
Order Almost Heaven Rainelle 4-Person Indoor Sauna today from MySaunaWorld.com. Shop now and indulge yourself!
Streamlined Indoor Sauna
The Sutton is a stylish traditional steam sauna that is ideal for placement where space is limited. This 2-person sauna kit comes ready-to-assemble, with thick wall sections of Nordic Spruce. The Sutton features a long upper bench for either reclining on your own or sitting comfortably with one other person. The lower full length step is adjustable and can easily slide in and out from beneath the upper bench. The smaller size and corner placement design of the Sutton Sauna allows for convenience in tight spaces, while the tempered glass door provides an open and spacious feel.
Natural Health Boost
Regular sauna sessions can help detoxify the body, enhance circulation, reduce stress, and promote healthier skin. Step into the Almost Heaven Sutton Sauna and leave behind the stresses of everyday life. It's more than just a sauna; it's your personal space for healing, relaxation, and introspection. Welcome to a world where luxury meets wellness.
Great 2 person sauna
This sauna is a great size for two people. We have it in a home office and being a corner unit it really doesn't take up too much space.
My sauna world has been to helpful along the way and has the best customer service!
Thanks for the review, Becky! We truly appreciate it. It was a pleasure working with you. Please visit us again if there's anything we can be of help in the future! Enjoy your home sauna!