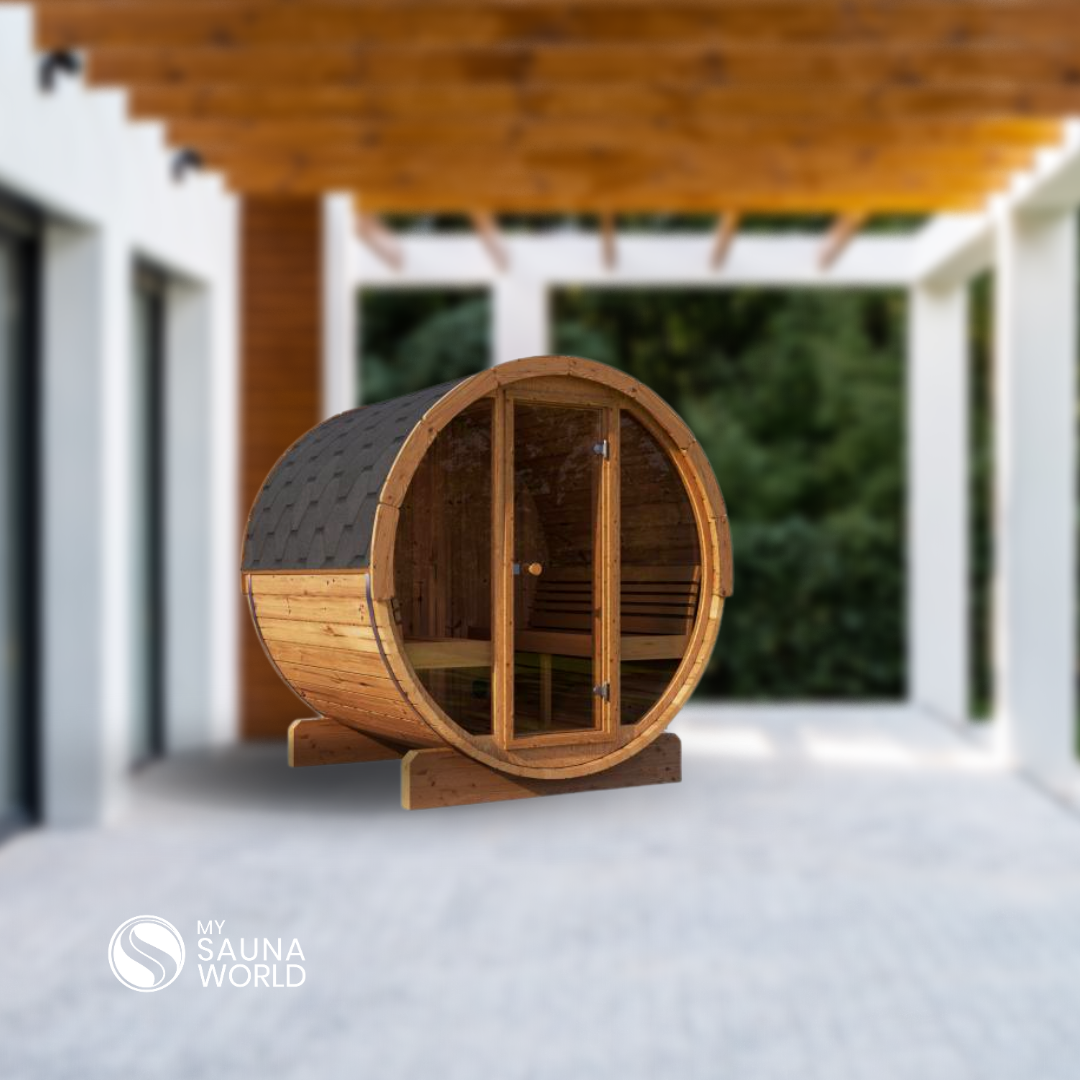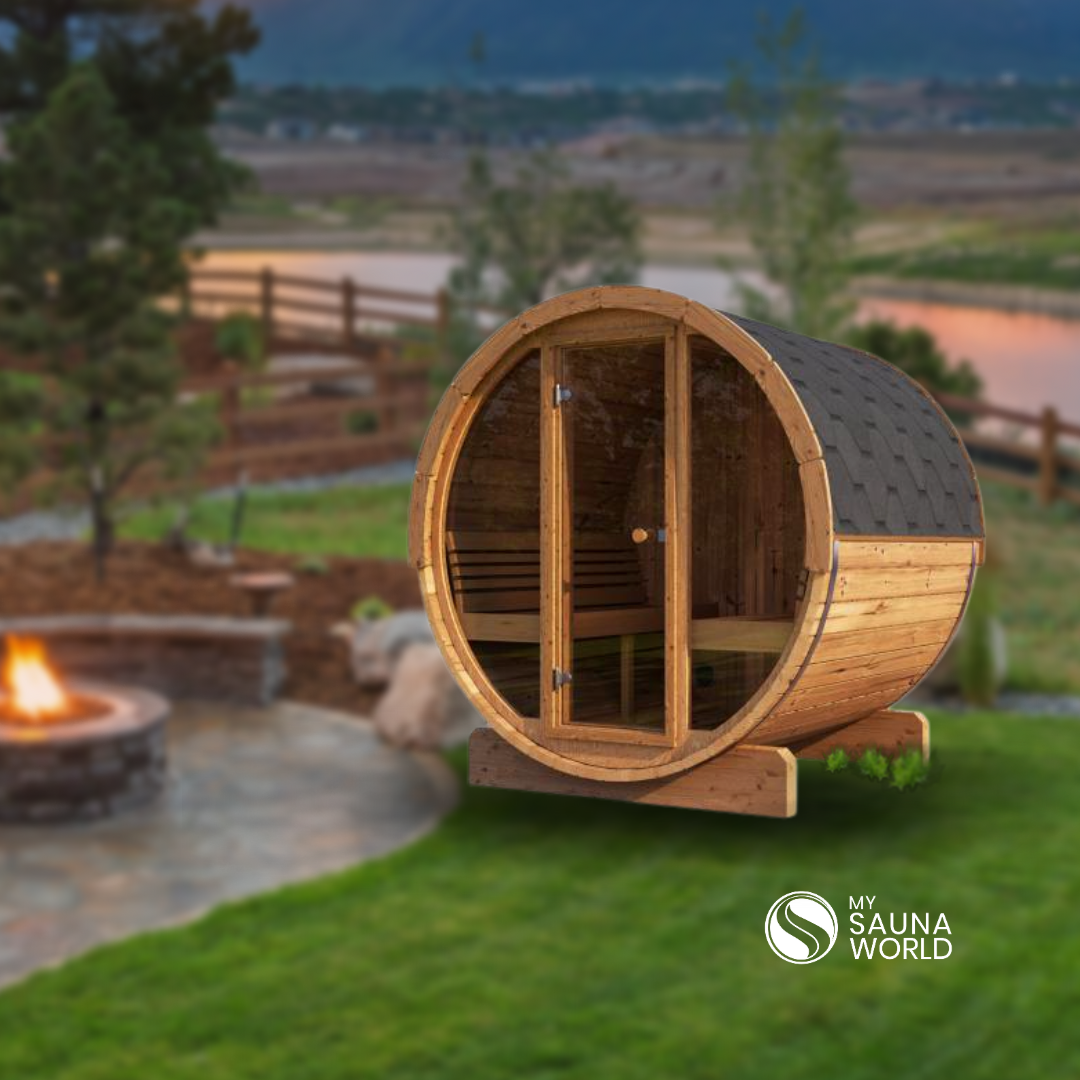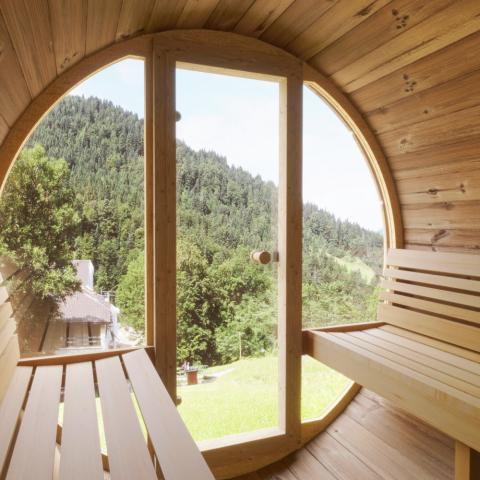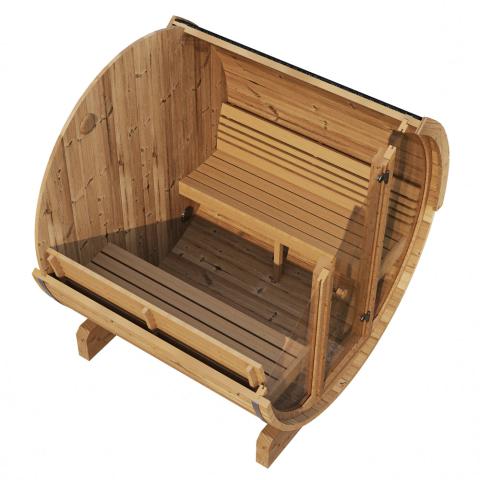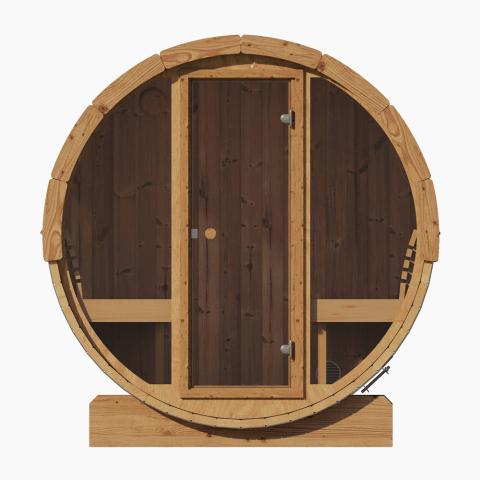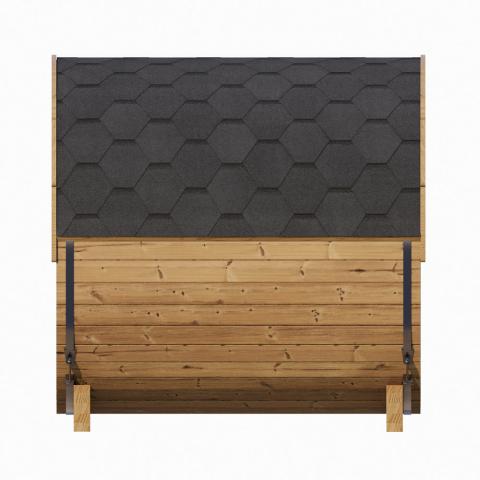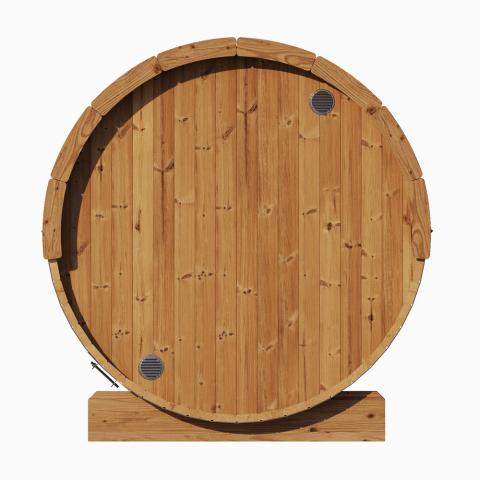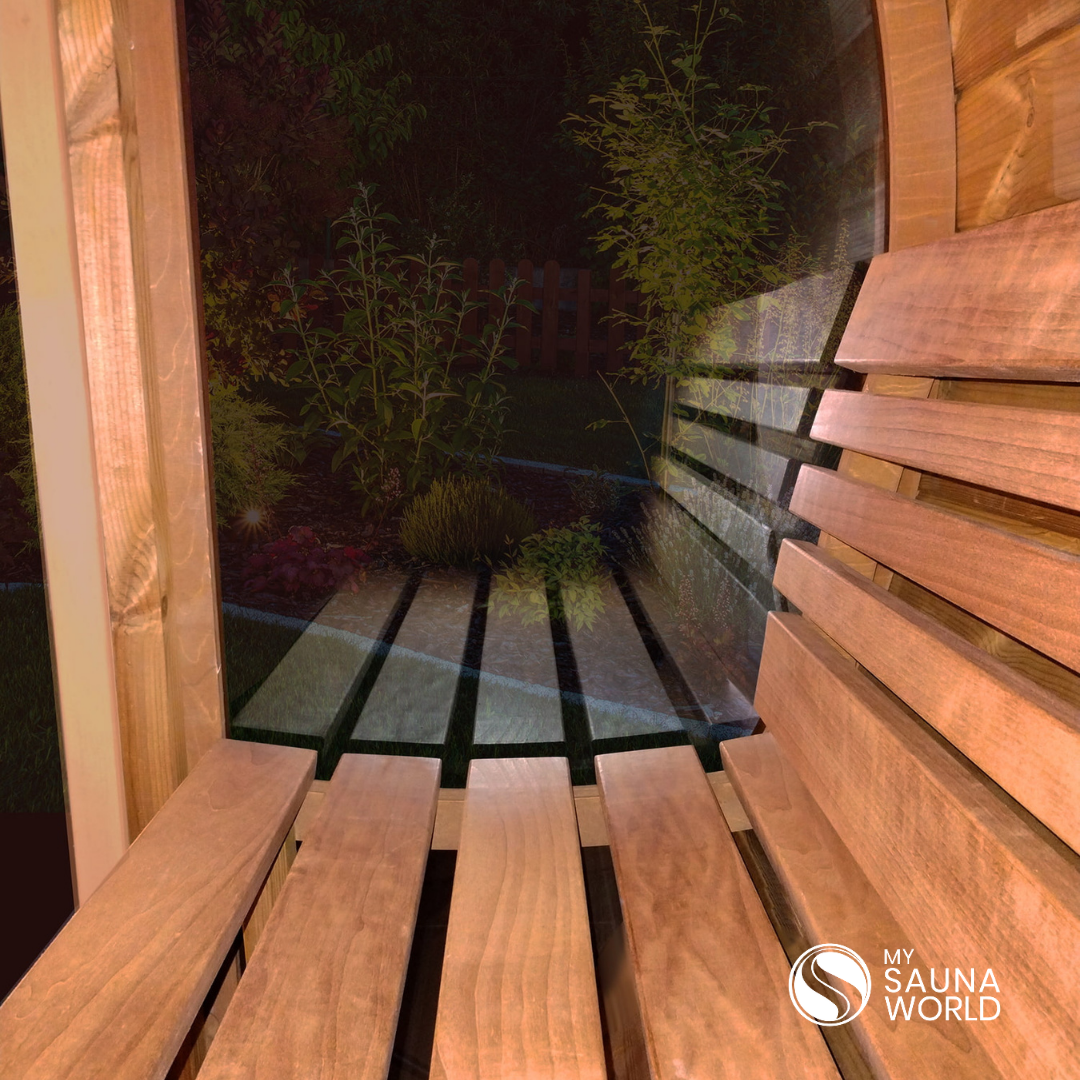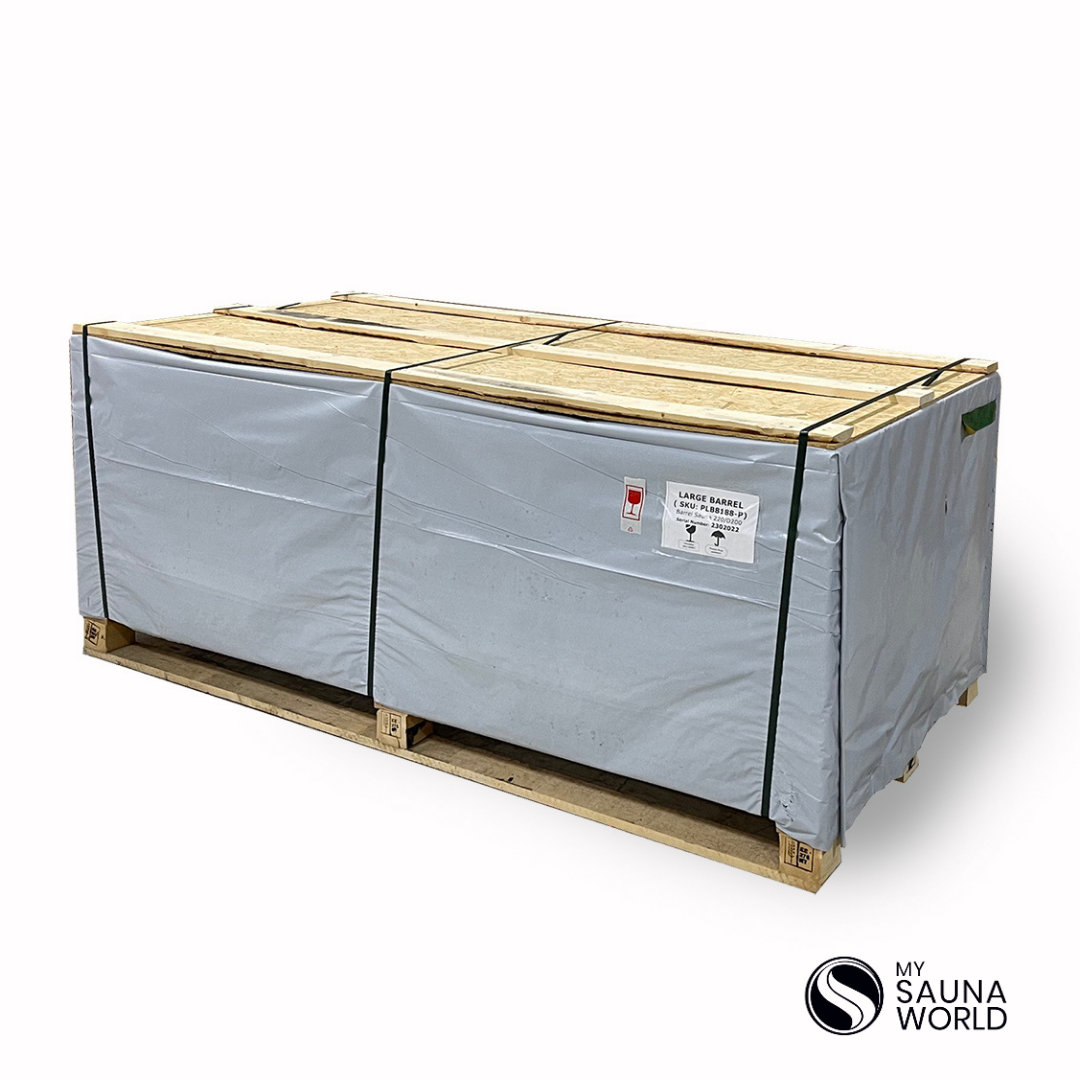 Forever Saunas Thermally Treated 4-Person Sauna With Full Front Glass View - Ready to Ship!
Forever Saunas 4-Person Standard Sauna with Full Front Glass View
Enjoy the lovely heat and health benefits of the Forever Standard Saunas in your home! You will love the roomy interior, carefully crafted wooden seats, and wood flooring. This model comes with a front glass wall and door, for a nice view while relaxing inside.
Forever Saunas 4-Person Standard Sauna with Front Glass View Benefits and Features
Design
The Forever Saunas 4-Person Standard Saunas are something you will love to have, with space for four people that makes it perfect for small families. You will love the beautiful wood interior, complete with wooden seats and flooring. The front wall is made of glass to give you an excellent view outside. There are two benches, each with a nice ergonomic arch for a more comfortable seating position. Everything you stepped on or within your hand's reach is made out of wood. The cabin is spacious, measuring 81" by 72" inches. 
The sauna cabin is simple and elegant, presenting a somewhat rustic barrel shape that adds a nice touch to your outdoor space. For your convenience, the sauna comes in an easy-to-assemble kit that is easy to set up in your home. 
Premium Materials
The interior and exterior of the luxury sauna are constructed out of thermo-treated wood and stainless steel barrel bands for lasting durability. Be delighted to know that the seats are constructed from smooth and finished aspen wood that is comfortable next to the skin. The entire cabin is made of durable and lightweight spruce. The sauna comes with a bronze tempered glass door that adds a beautiful contrast to the wood.
Excellent Performance
The Forever Saunas 4-Person Standard Outdoor Sauna is warmed by heated stones, so it is a great choice for those who want to make things a little bit traditional. It comes with your choice of the relatively modern-looking Harvia KIP or the elegant-styled HUUM Drop 9 stone heaters. The entire cabin holds heat well, while there are two vents on the rear for ventilation.
Forever Saunas 4-Person Standard Sauna Specifications
Capacity: 3-4 people

Heater: Harvia KIP (8KW) or HUUM Drop 9 

Exterior Dimensions: 81" inches x 72" inches

Door: Right-hinge bronze tempered glass

Roofing: Black Shingles

Ready to ship
Have a Luxurious Sauna in Your Home!
Transform your home into a luxurious abode with the 4-Person Standard Sauna by Forever Saunas. It is spacious for four and extra roomy for two people! It features a beautiful barrel-shaped wood cabin that looks gorgeous from all angles, with a bronze tempered glass door and wall so you can see the outside view. The luxury sauna is made of durable, thermo-treated spruce, while the benches are made of premium aspen wood with smooth and soft texture. Mixing traditional with modern, the cabin comes with your choice of Harvia KIP or HUUM Drop stone heaters.