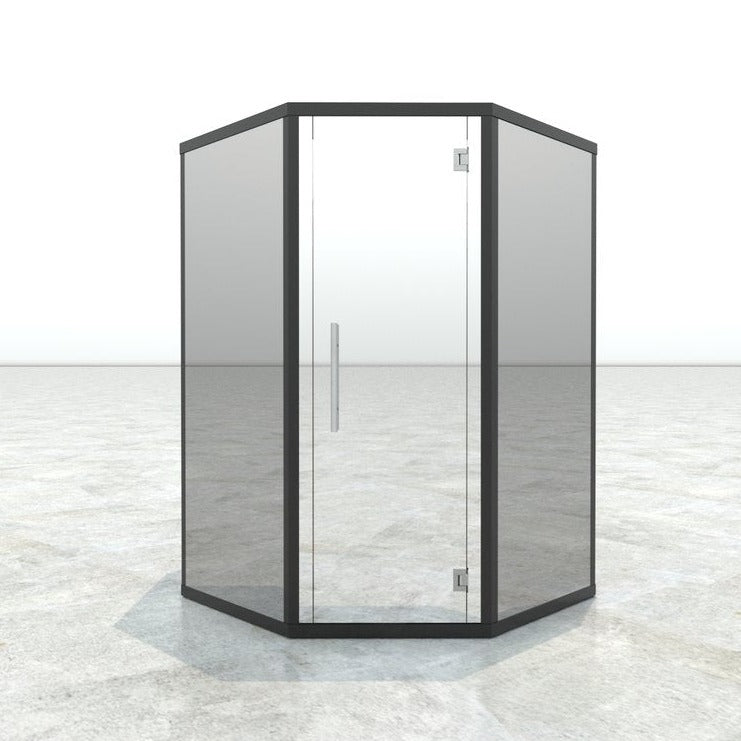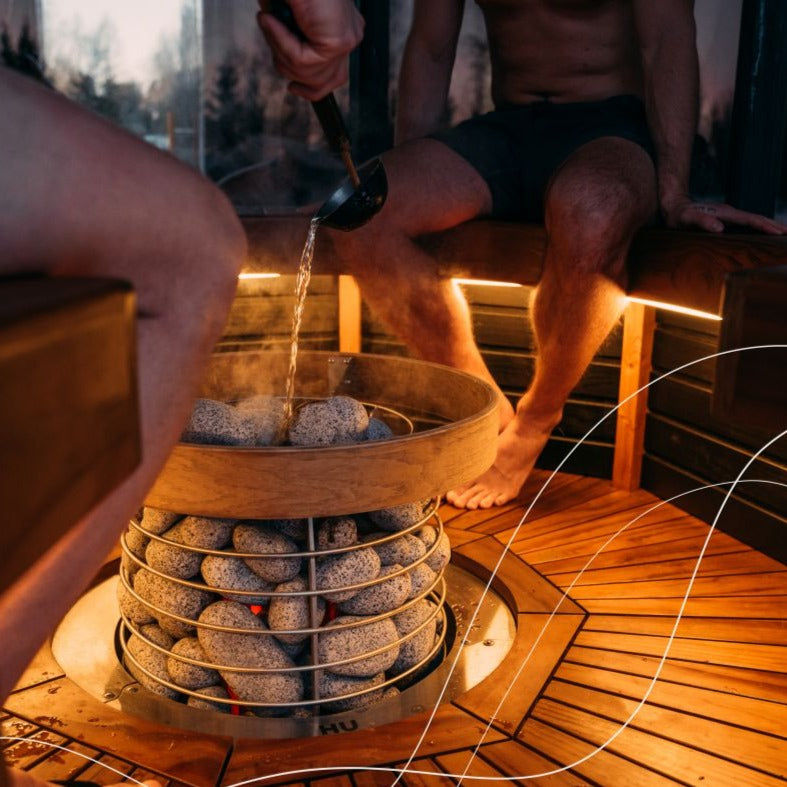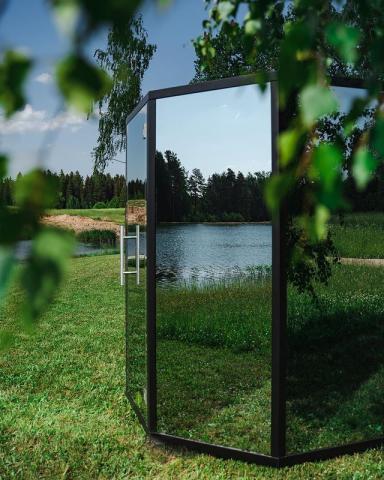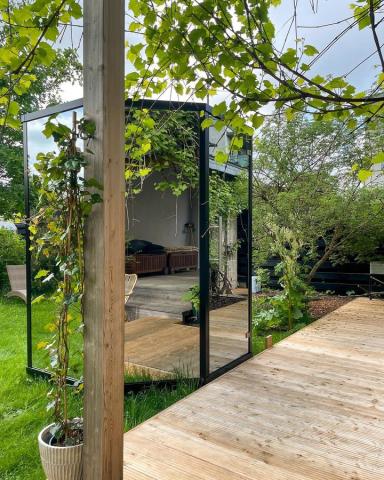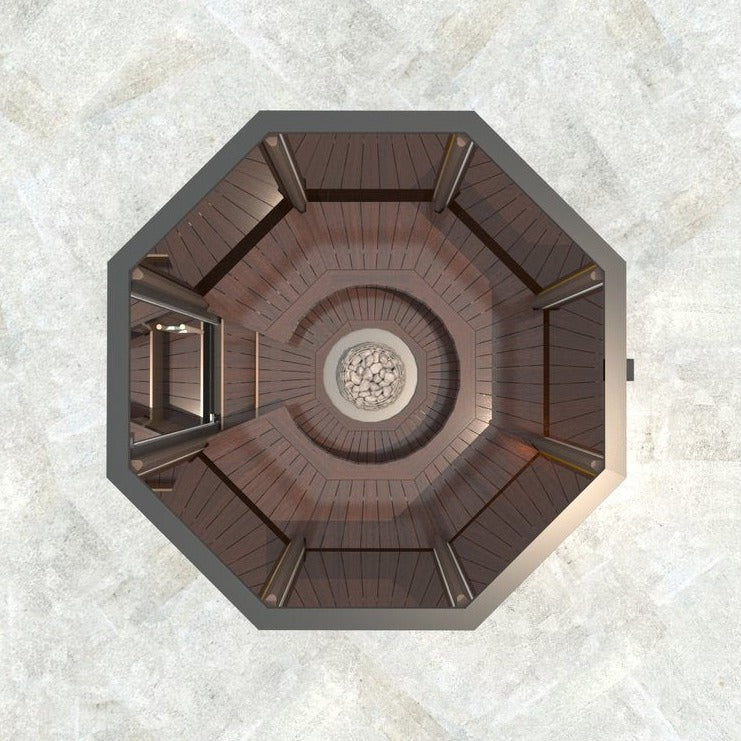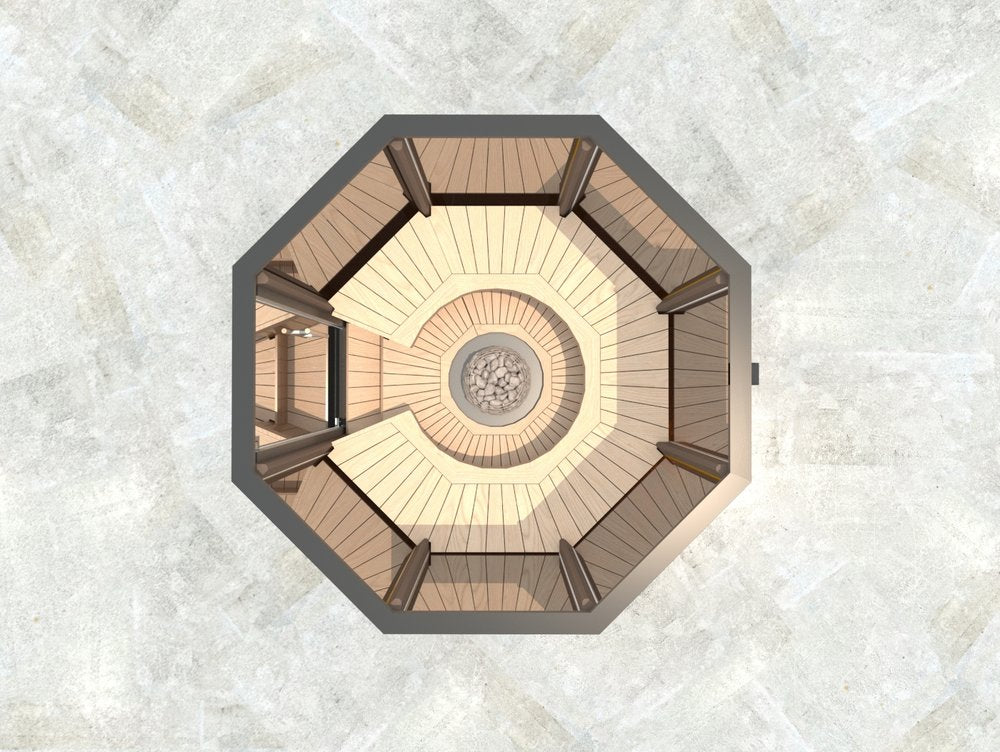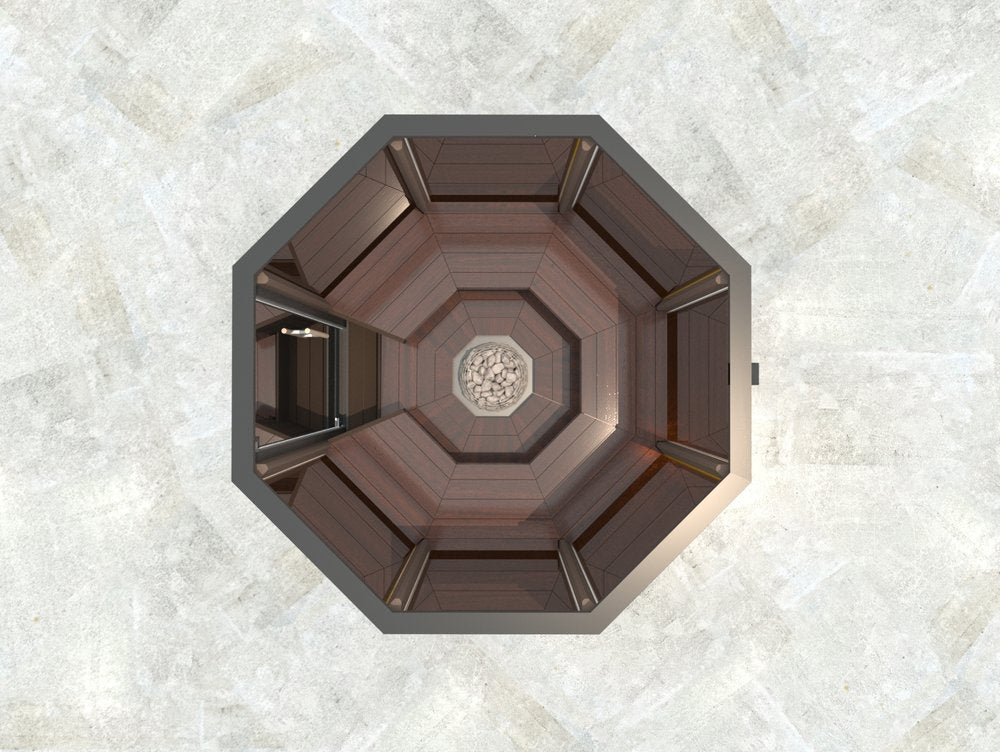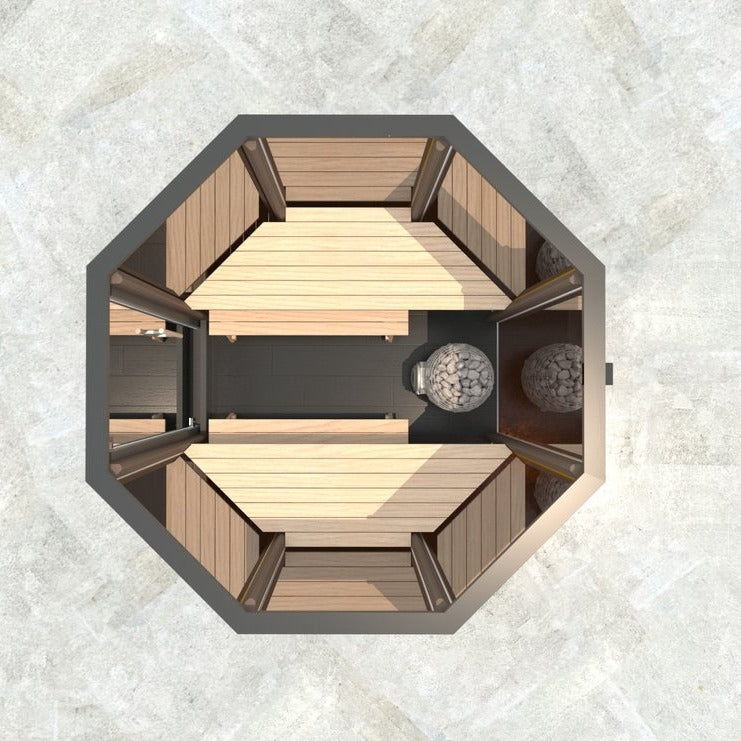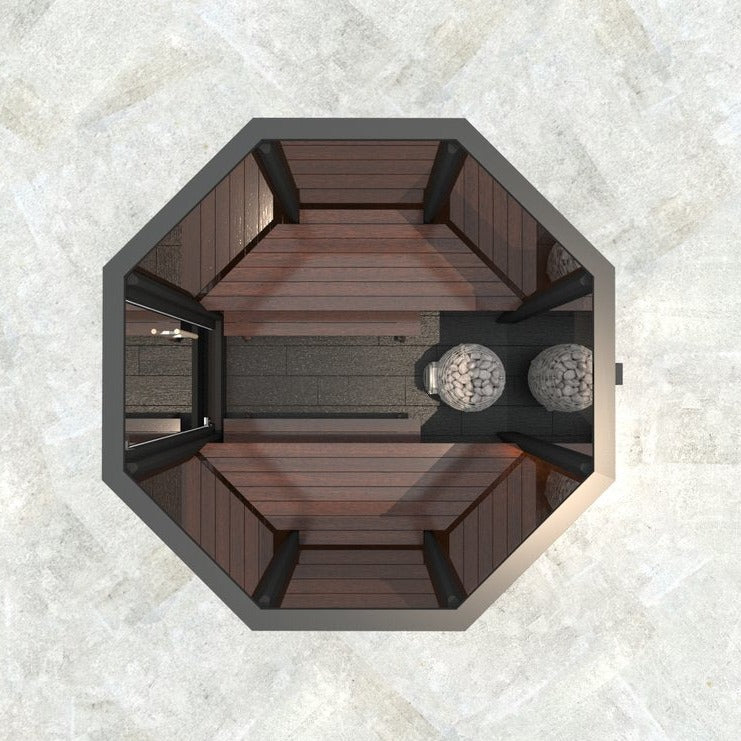 Haljas Hele Glass Single Luxury 7-Person Outdoor Sauna
Choose Your Features:
Standard Ceiling
Hele Glass Single is an octagon shaped panoramic sauna that has won the prestigious Red Dot award. It fits up to 7 people and is designed to enrich and amplify the environment.
Interior
Standard bench
The standard interior features a simple yet elegant sauna bench that fits up to 4 people.

Luxury bench
The standing platform and each of the seven seats are formed by converging rays which have been engineered to the smallest of details and cut precisely with CNC. The seats are tied together by a detail of 8-layer lamination which is custom hand-bent.

Materials
Light: Aspen
Dark: Thermo alder
Bottom and ceiling panel: 60mm cross laminated timber panel

Façade: Tempered double glazed mirror-effect glass

Posts: Thermally modified pine/alder GL

Roof: EPDM

Slats: Factory painted sheet metal

Legs: 4 adjustable legs
Technology
Indoor and outdoor lighting LED-IP65

Heater: Huum HIVE mini 10.5kW (E), Harvia Cilindro 10.8 kW (E), Huum HIVE Heat 12 kW (W)

Control unit: Harvia controller, Hum Uku Black , Uku Glass, Uku Mirror: Local / Wifi / GSM

Ventilation: Mechanical forced ventilation with an electric heater. Natural ventilation with a wood heater.
Parameters
Assembled: 2.3m L x 2.3m W x 2.5m H
Shipment size: 2.4m L x 2.4m W x 2.6m H
Weight: 1500kg
Liftable from above (hooks) and bottom (forklift).
Warranty: 2 years
Installation
Installing the sauna at destination shall be organised by customer or our local partner.
Installation is easy and you will be guided through by our team and installation manuals.